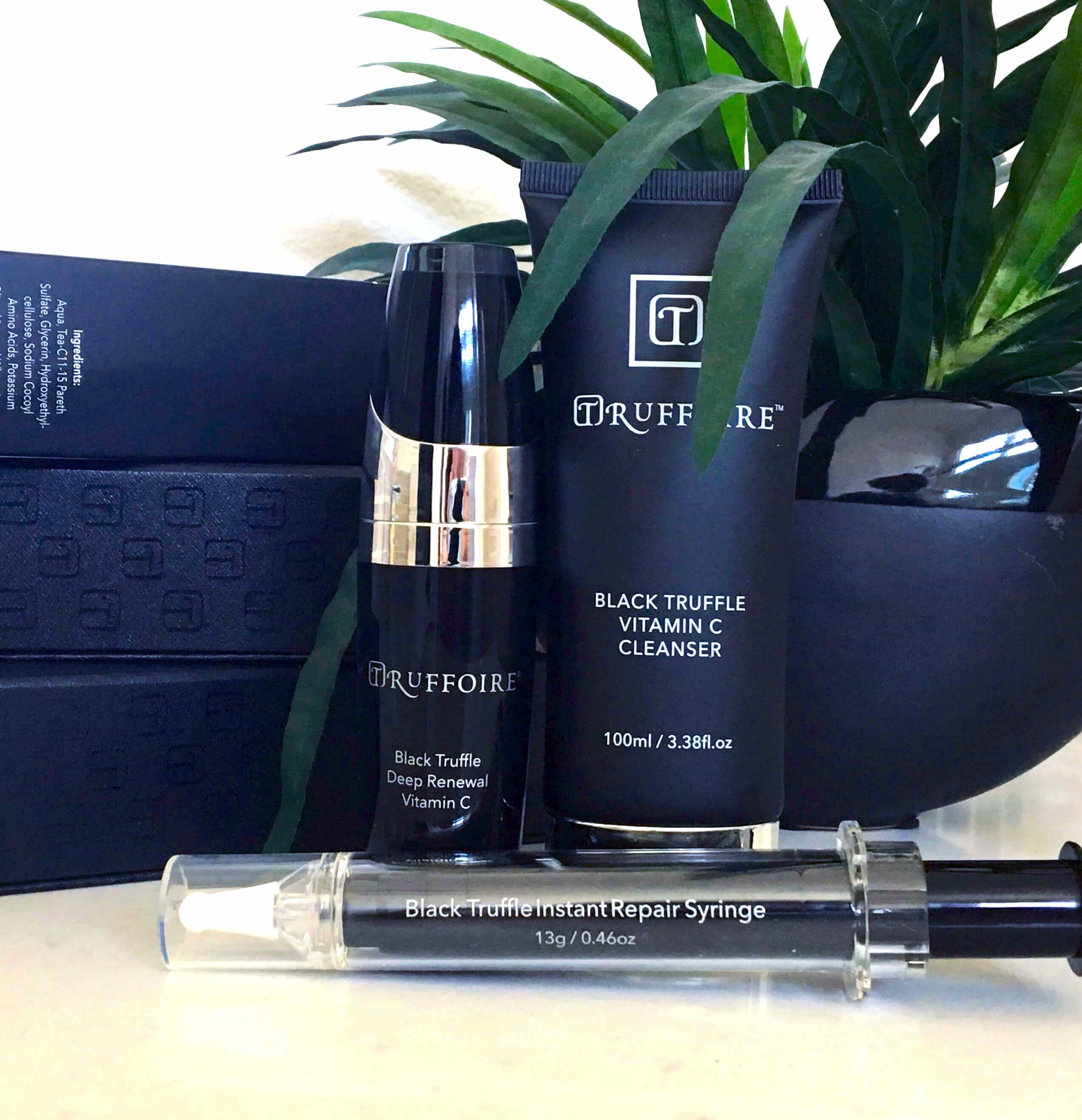 With Sunny Summer just round the corner, it's time to re-stock the sunscreen and dig out those (old? dusty?) swimsuits. But the summer sun comes with a price — one that I'm not too willing to pay, especially not with my skin.
My search for a safe, anti-aging solution (so I can frolic and flirt in the sun without constantly huddling under a sun hat) took me to Truffoire, a promising new brand in anti-aging skincare.
What is Truffoire?
According to their website, Truffoire specializes in offering anti-aging products developed with the shy, but potent, signature ingredient — truffles.
You got it. Truffles aren't just for French cuisine; research has found that truffles actually benefit the skin, too!
Thanks to their essential fatty acids and vitamins, truffles help deliver essential skin nutrients while reducing the appearance of wrinkles and fine lines. Packed with antibiotic properties and a high protein content, truffles are now a trending ingredient for skincare products.
Truffoire boasts several skincare collections, including the Black Truffle Collection, the Diamond Collection, and the Perigold Collection.
And these don't come cheap. One of the products in the Black Truffle Collection reaches a whopping $1,250 – which, you know, for the average Joe (or Jane), is about a third of their monthly salary.
So if you're going to splurge — for yourself or your friend — you'll want an honest review about how well Truffoire works, and whether it's worth the money.
That's what I'm here for.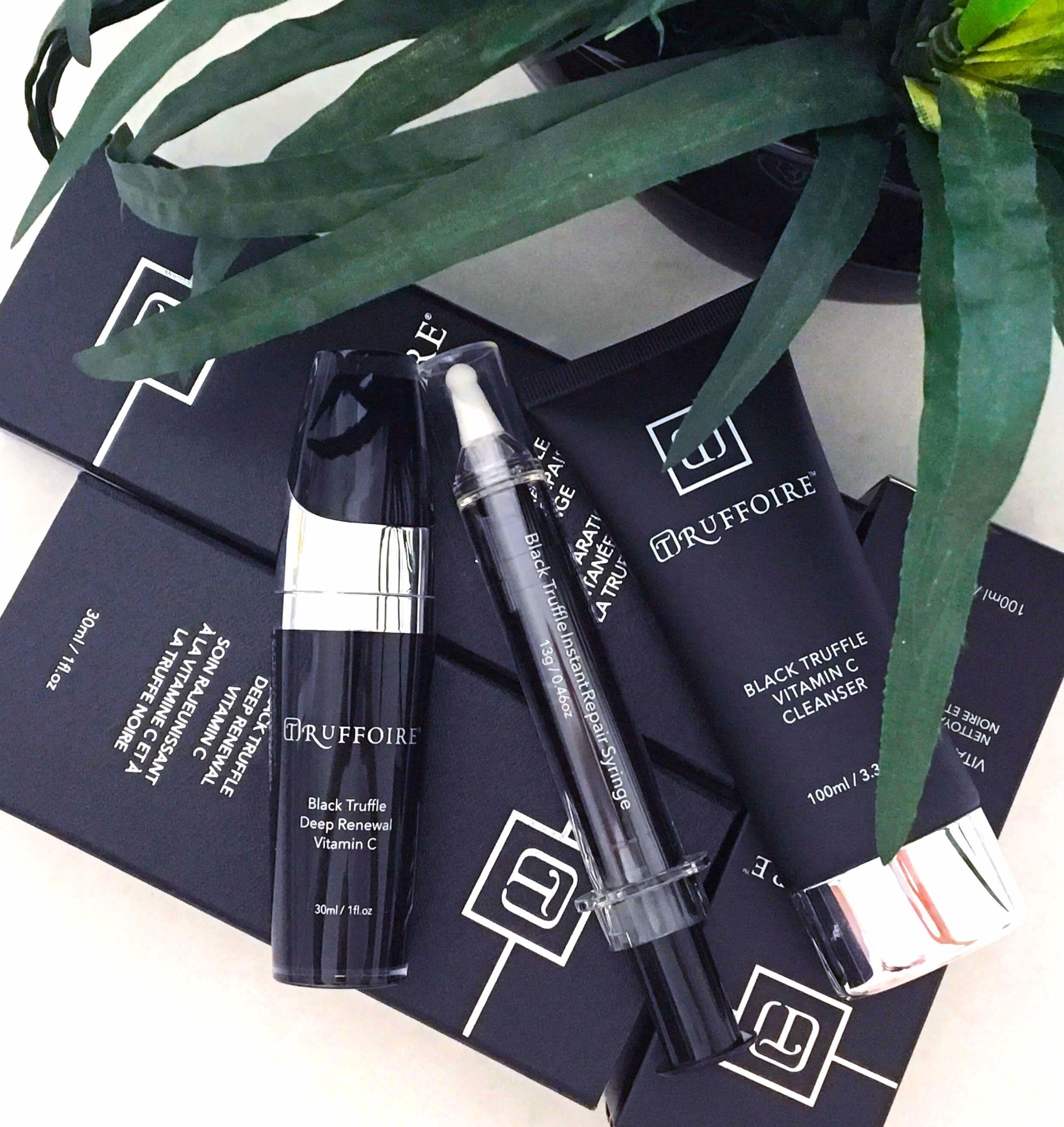 Lucky me, because I got a chance to review three products from Truffoire. If you want a chance to try these products for yourself (before splurging), do what I did and ask the reps for any giveaways or if they need any reviews by real people, preferably without affiliation obligations.
(I can't guarantee that they'll respond, but it's worth a try; they certainly responded to me!).
Review: Black Truffle Vitamin C Cleanser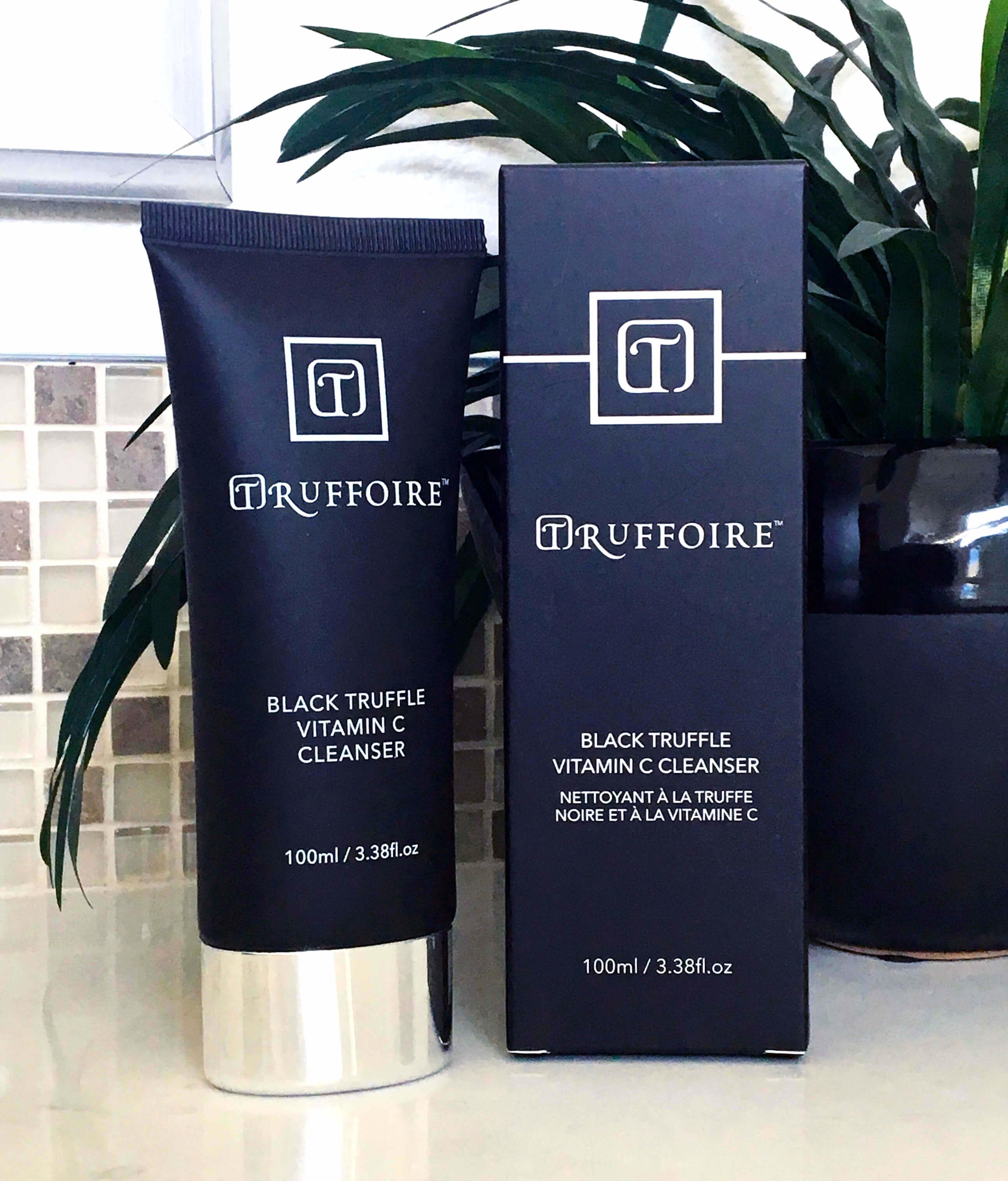 The first product I received was the Black Truffle Vitamin C Cleanser, which promises to leave skin feeling soft and clean.
I really liked this one. Apart from Truffle Extract, this product was also made of ascorbic acid and amino acids.
Take it from a skincare pro: these ingredients are a must-have in your ingredients list. Any skincare product that sells the anti-aging myth without these ingredients are just selling you a dream.
Truffoire, at least, is trying to give you the real deal. Score 1 for Truffoire.
Review: Black Truffle Deep Renewal Vitamin C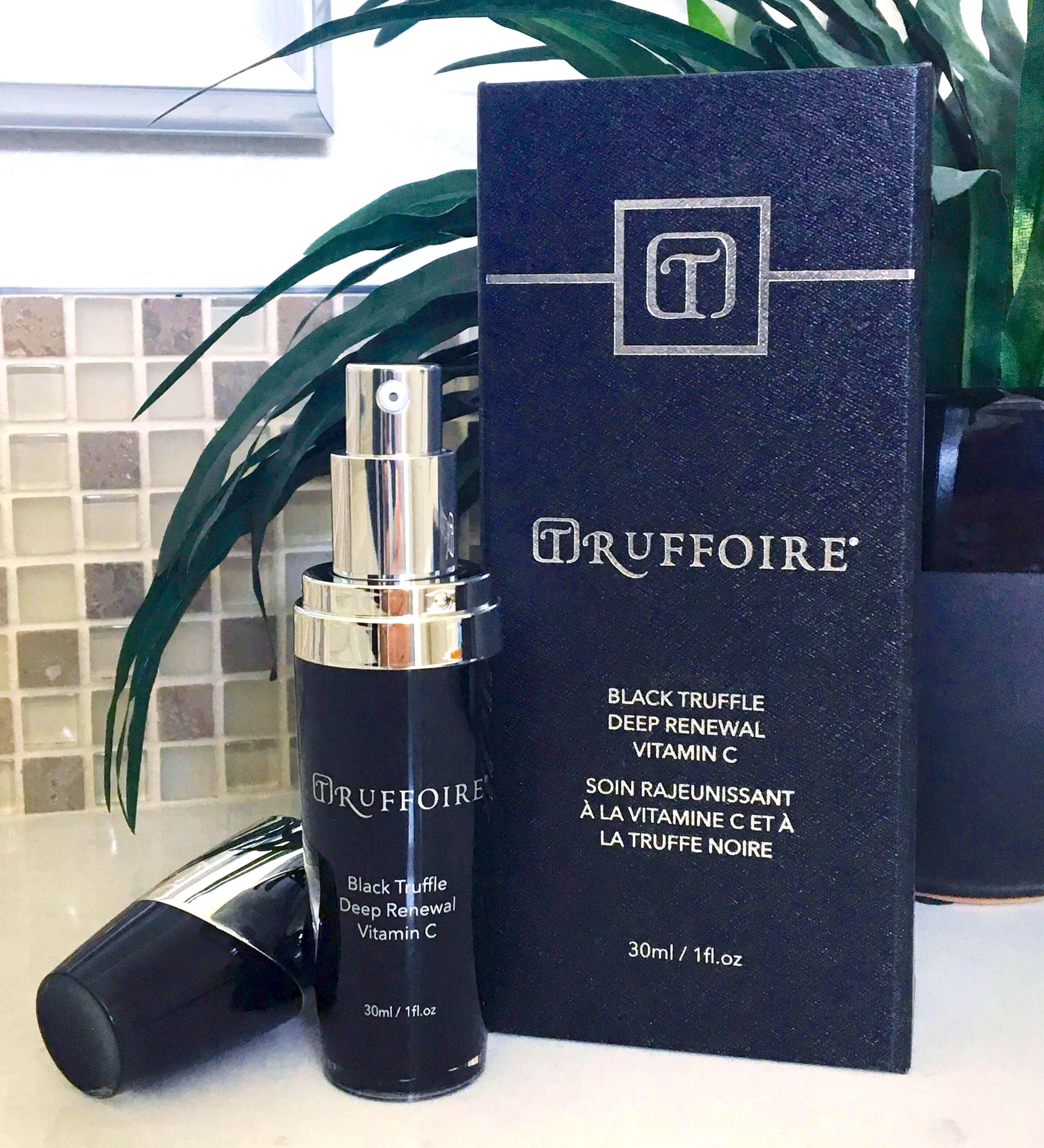 The next product I received was the Black Truffle Deep Renewal Vitamin C. Great, ergonomic shape, with fancy packaging; the overall effect was quite chic.
(I digress; but hey, first impressions are gonna be part of this review).
This product feels like a serum — quite silky, non-greasy, and it sort of glides across your skin (I like that). Smelled nice, too, a bit citrusy (like summer).
I liked this one well enough, and I've used it for 3-4 weeks now. Can't comment on the effectiveness of this product, though, since it should take another 3-4 weeks to really notice any difference.
Review: Black Truffle Instant Repair Syringe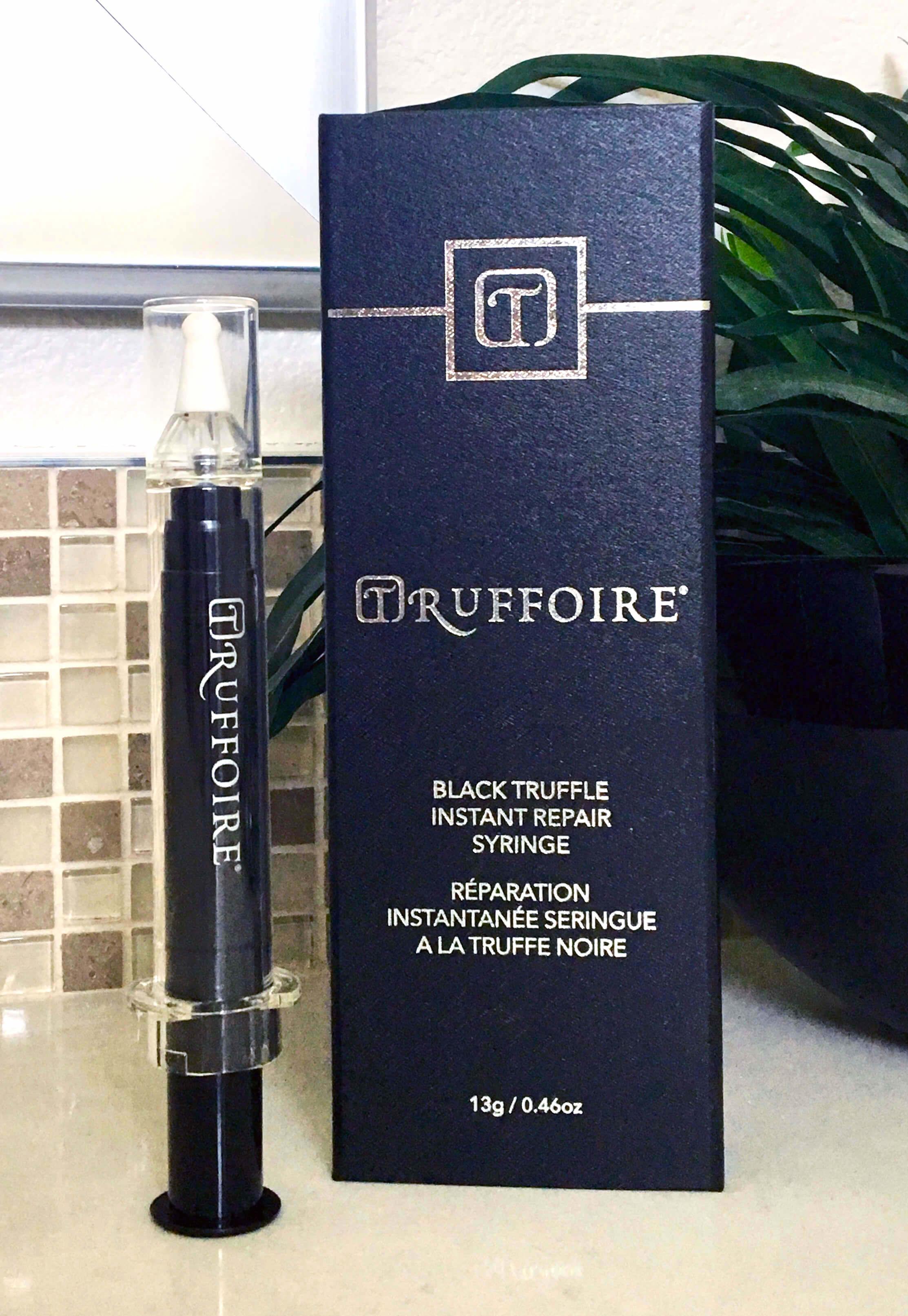 The Instant Repair Syringe is probably THE most exclusive product in the Black Truffle line. This baby costs $1,250 at the online store.
This is my favorite product by Truffoire. I used this on the lines around my eyes and forehead, and the lines disappeared!
This product looks like a syringe, but it's purely topical — which means that it doesn't penetrate your skin. You just have to target the tip of the syringe on your problem area, and dispense a small amount of formula.
Use sparingly, and it'll last you a year.
If you're struggling with visible, unsightly wrinkles, then please get this. It's expensive, but it's worth it.
It'll be more expensive if you had to get Botox.
Also, if you purchase this from one of their kiosks, you might get a package deal or even — dare I say it — a discount! (But you didn't hear from me.)