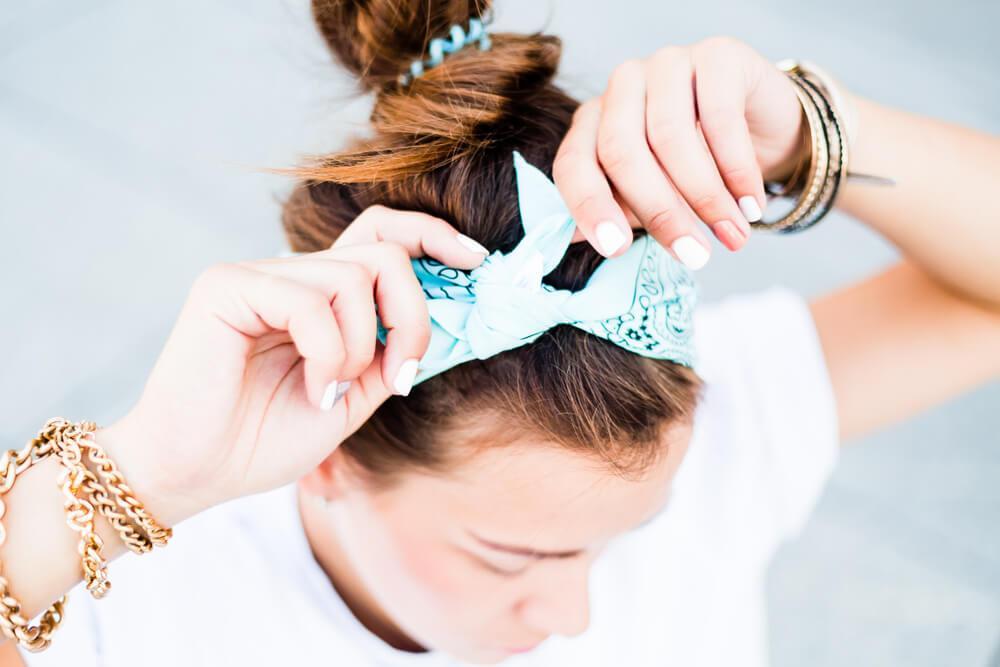 Barrettes, flowers, ribbons, bows, and headbands are now the highlights on models' heads to give more accent on their outfit. Many of them have already traversed the runway with these hair accessories, and they were able to rock it! Believe it or not, these accessories are now slowly creeping into the fashion world.
Remember, however, that not only models have the liberty to use this new trend. Gone are the days when only children could do hairpieces on their fashion statement. If you consider these a little bit childish, think again. Maybe you haven't seen the perfect mix yet for you to approve of this latest trend. We are here as your reliable advisers in finding your match!
Face Shape Matters
Before buying your new hair accessory, determine first what your face shape is. Knowing this detail will help you shortlist the possible ones fit for you.
Oval Face – If you have a face that is the shape of an oval, consider yourself lucky! You will have a huge range of accessories to choose from since anything will match that face of yours.

 
Long Face – Do not be sad and disheartened if you have a long face. It is your greatest asset! Combining the right accessories and some of your unique facial features can result in one of the best fashion statements ever.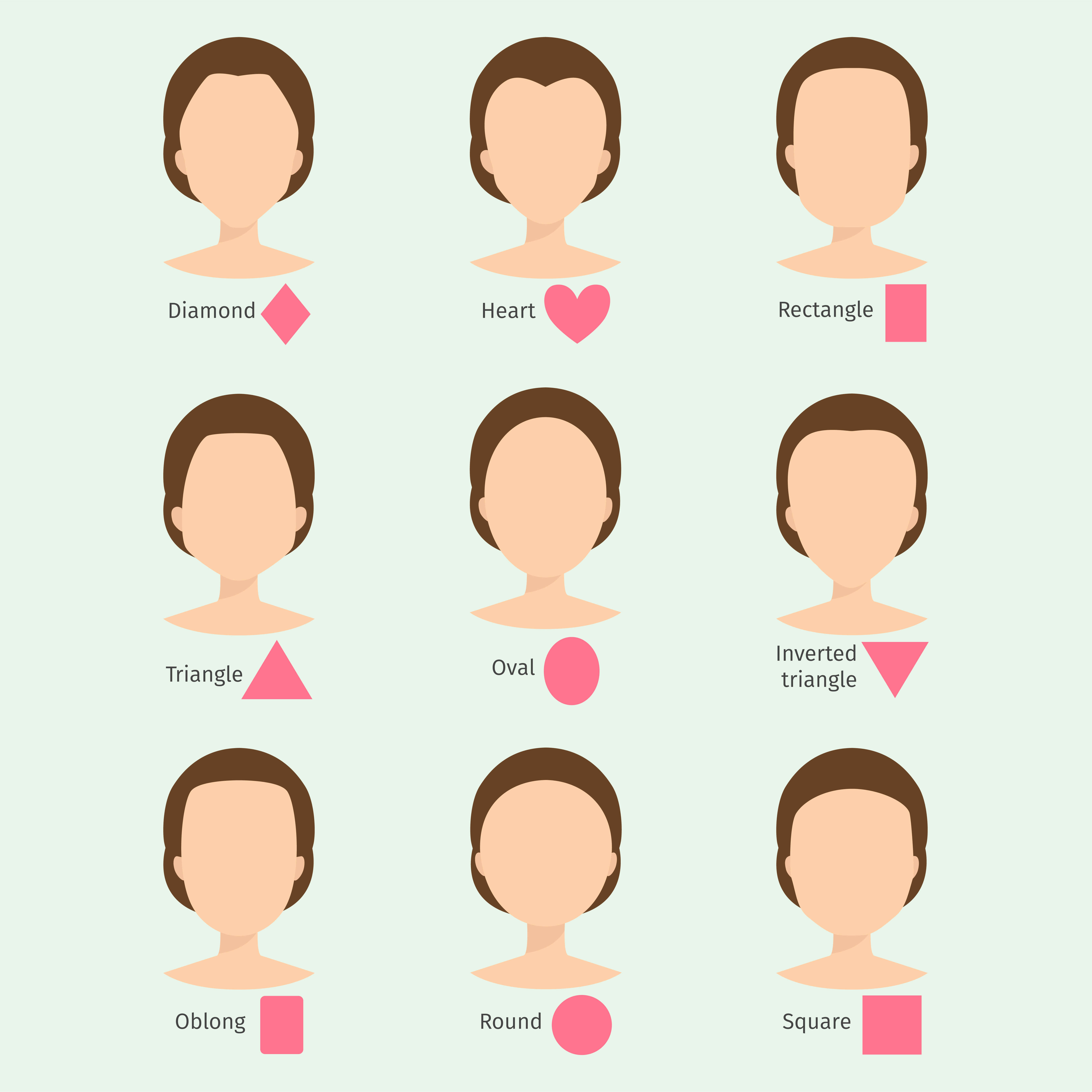 Let us use a headband as an example. Putting a headband on will make your forehead look smaller while diverting all of the attention to your beautiful eyes. 
Square Face – The best hairdo for a square face is a ponytail. Make sure that you will pull your hair back tightly and add some accent to it through the accessories.

 
Heart Face – If you have a heart face, coming up with the perfect hairdo can be a little bit complicated. Try putting some edge on your look by brushing up your hair on one side (by placing some hairpins or comb pins) while leaving the other side of your hair loose. Remember not to push your hair back entirely since this will be an unfit style for your head shape.

 
Round Face – The key for those who have a round face is to use hair accessories which will add some length to your face. Make sure not to use those which will enhance your round face more. At the same time, try leaving a few strands of hair on the side of your face to assist in the framing.

 
The Perfect Hairstyles
Aside from your head shape, you should also take into consideration the kind of hairstyle you have when pairing your hair accessory. Listed below are some of the common simple hairstyles alongside the type of accessory that best compliments with them.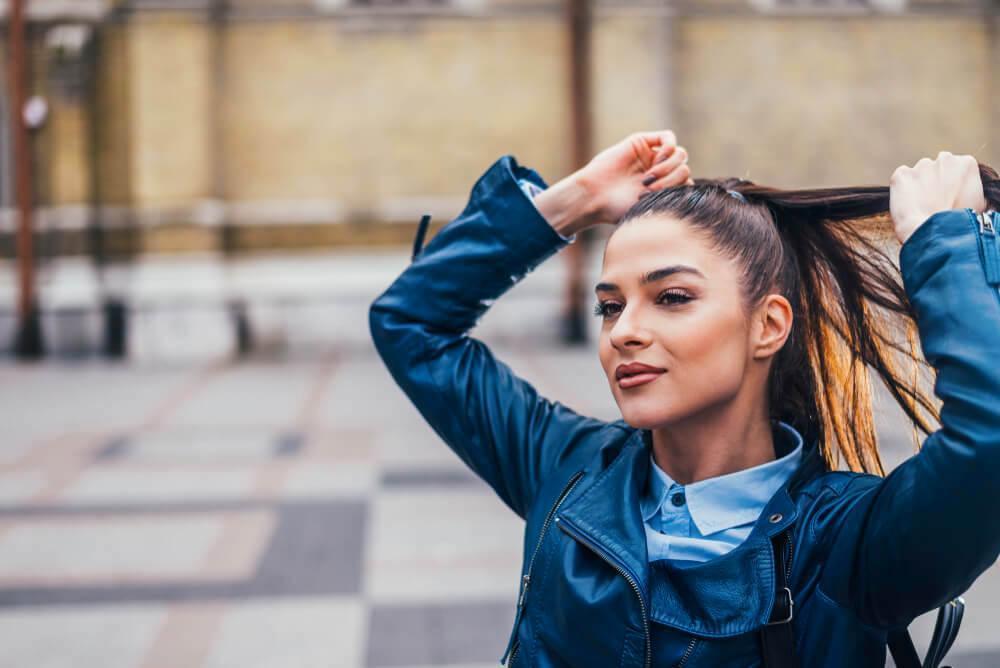 Classy Ponytail – To begin with, this is a simple look, so it is fit to at least put some accent to it by pairing some big, extravagant, bright-colored accessories so that it can stand out.

 

Curly Hair – Since the curly hair renders some chaos around your head, the best accessory to compliment this with is something simple. Design-less and neutral-colored hair accessories are the best go-to's. If you are not naturally curly, it's also fine. You can achieve your desired curls with a flat iron or curling tong.
Unpolished Bun – If you are trying to accomplish an unpolished bun look, comb pin or any kind of pin can be the perfect hair accessory for this. Just make sure that the grip is secure enough to hold your hair.

 

Tousled Waves – Some might be confused with the difference between tousled waves and curly hair. Curly hair refers to a hairstyle which is curly from top to bottom. On the other hand, tousled waves are only curly on the bottom half of the hair. The best hair accessory for this is something which you can place on the top of the hair to at least put some accent on that area.

 

Straight Hair – Just like a classy ponytail, this hairdo is simple as well. Hence, it is important to compliment it with a standout hair accessory to emphasize your face.
The Best Hair Accessories
Now that you know what things to consider before choosing the hair accessory for you, we will now provide you with the best options you can include in your list. 
Garden Flower Halo Headband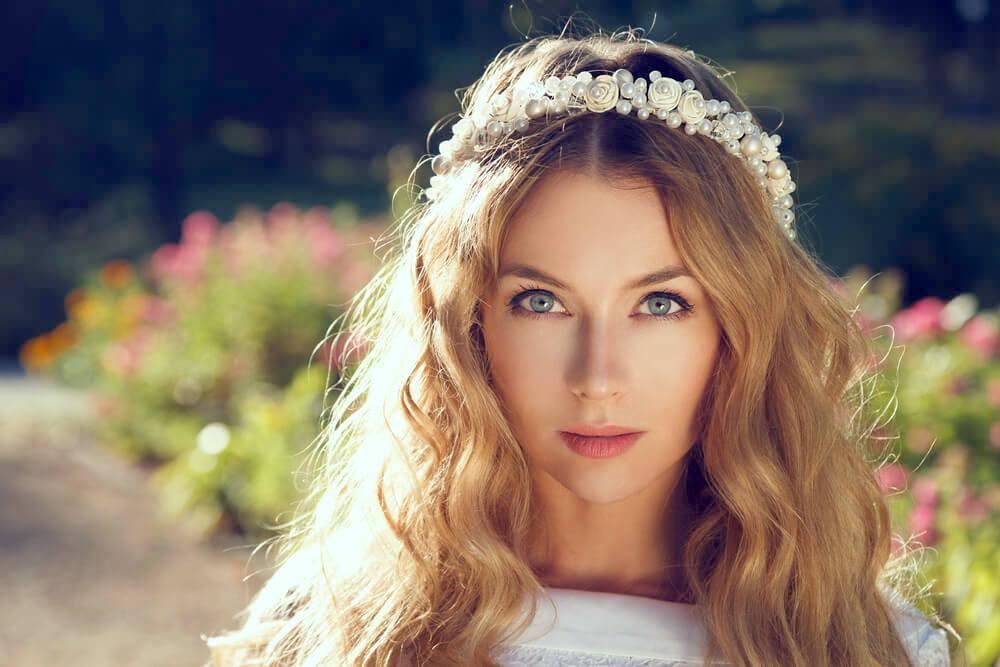 This halo headband sits at the back instead of being on the top of your head. Some might feel that this design is not cut out for them, but do not let that stop you! For us, it's one of the best accessories if you are looking for the girl-next-door kind of look. 
Remember the cartoon Flintstones? There were female characters there who used hair comb pins. Believe it or not, women had a sense of fashion dating back to the Stone Age. These kinds of hair comb pins bring out the best from your hairstyle. They also add elegance to your fashion style. 
https://www.instagram.com/p/BpWbmfDhXe6/
If you think that hair drapes are only for models, you, my friend, are wrong! It serves the same purpose as the garden flower halo headband. However, the hair drape is bigger and heavier. It also has a more detailed and intricate design than the halo headband. It is perfect for formal events and parties. 
Some might think that a claw is not stylish enough to have a place on this list. Aside from it being a lifesaver in getting the strands out of the face, it can also put some accent on your little face. Do not be surprised if the best fashion trends in the next years will include this! 
Are you a fan of half-up, half-down styles? If you are, then the metal bun holder may be the best thing for you. Since some are a little bit unfamiliar with this hair accessory, let us break it down for you a little bit. It is a kind of nifty clip in which you can lock up the small bun you made. Do not worry! It is pretty stylish since it comes in all shapes—heart, circle, star, or any of your favorite pets and fruits!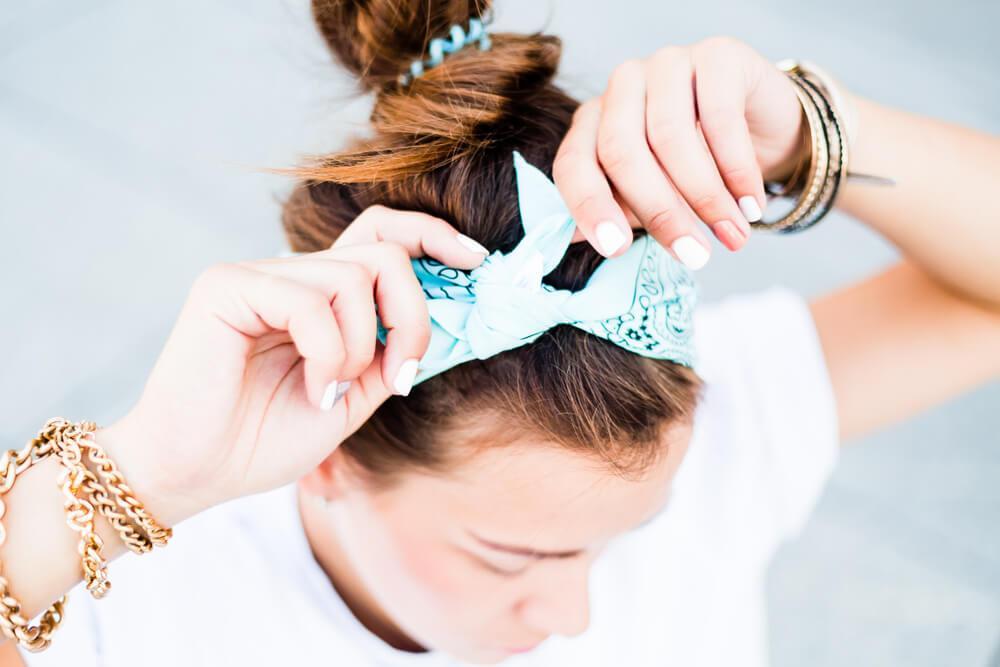 No, this is not for the use of Minnie Mouse only! In fact, the bow has already been a trend way before this Disney character came into the picture! If you are looking for an extravagant style to ponytail your hair, you can use this! But if you are only up for something which can put some accent on your hair, bows can still be your thing. What's unique about this is that some of them have soft velcro on them so that it is easier to attach them to your hair.
If you are looking for a vintage kind of look, the chic headwrap is perfect for you! It is a stylish cloth with a little knot connecting the ends. Women who have a haphazardly-tied bun as their main hairdo typically use this. Just a little bit of advice: the best chic headwraps are those with abstract designs. Avoid buying solid-colored headwraps since they do not contribute much to your fashion statement.
Charms are not only for your bracelets! These can also be clipped to your braid to jazz it up. If you are still hesitant to try these things, you can search for pictures, and you'll see how it can add up some style to your outfit. A little bit of warning: you won't be able to stop wearing them with your braids!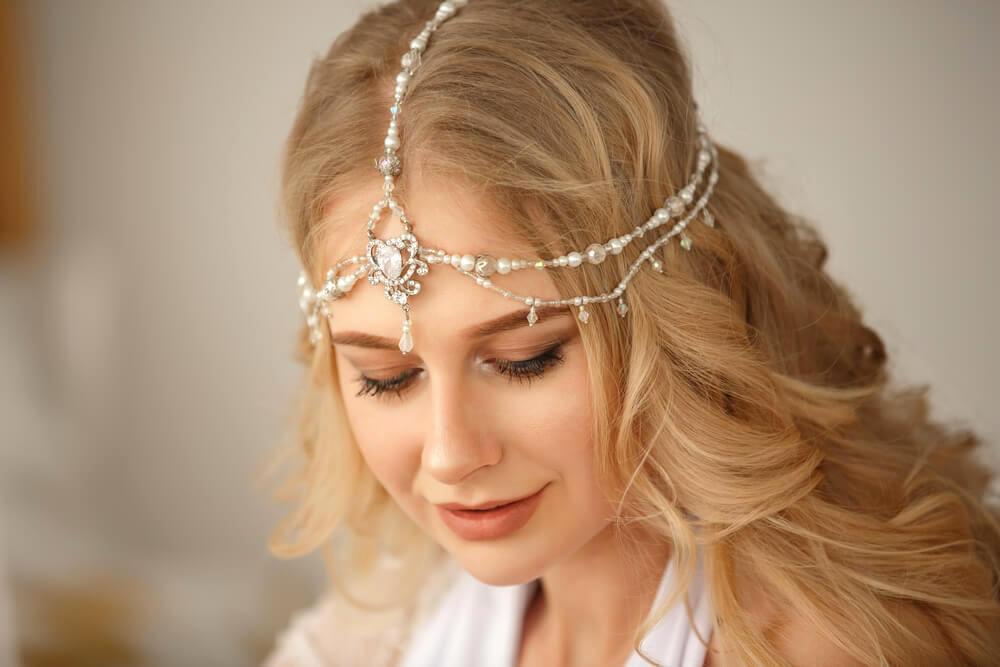 This hair accessory is a unique one! It is usually a glistening chain with two clips at each end which hook behind your ears, but there are other variations of this, too. This style is often favoured by brides who want a little bling on their special day.
If you are wearing a ponytail, you can attach the clips on the roots of your ponytail to give more style to your hair. Hair chains are perfect for those who want to achieve an edgy look. 
Aside from being used as clothing to protect you from the cold breeze, scarfs now have a different use in the fashion world. Wrapping them around the top of your head can add some oomph to your outfit! What a creative way to use scarves!
There you have it, ladies! Always remember that for every kind of hairdo, there will always be a counterpart hair accessory to make it stand out more. Make sure to try all of our recommended hair accessories and let us know in the comments section below which suits you the best! 
Bonus Tips
There are several things to scrutinize when looking for the best hair accessories aside from the head shape and hairdo. Here are some tips we have for you as you choose the perfect ones.
Do not take your makeup for granted. If you want to achieve a splendid look, make sure to complement the design of your hair accessory to your makeup style. If you are using a colorful and striking makeup approach, do not choose an accessory which will overpower it. Instead, choose a more muted accessory, like a neutral-colored headband or hair tie.
Go for neutral colors. If you want something which will easily partner with any of your fashion styles, neutral colors are the best pick. Choose hair accessories which have black, white, silver, and gray as their dominant colors. However, do not limit yourself with a collection of neutral-colored accessories. It is also important to at least put other colors on your stash for when the need for them arises.
Research on the latest fashion style so that you can have a glimpse on how to mix and match a style that suits your taste. Don't rely too much on others' fashion statement though. Just use them as your guide and then create your fashion style. Who knows? You might be the next world's fashion guru!
Remember to match your hair accessory to your OOTD as well! If you are going for a beach-type kind of look, then it is best if you pair an accessory with the colors of the sea and sand. On the contrary, if you are gearing towards a girl-next-door fashion statement, use neutral colors to mix with the vibe. Do not pair bright-colored hair accessories with this style since it will go against your look. 
Do not limit yourself with hair accessories only. You can also include bracelets, necklaces, and earrings depending on your theme for the day. Just some advice though: it is better to use simple and small earrings only to prevent them from clashing with the accent your hair accessory is giving.
Can't make up your mind? Well, you don't have to. Do not pressure yourself if you don't know yet what kind of look to invest to and what hair accessories to buy to compliment it. Maybe you can change up your look for you to decide which one to choose. You can go from a sassy up-do to an all down hairstyle to flowing locks!
Take into account your facial structures also. If you have strong features, it is better to wear hair accessories which will make you look kind and sweeter. Doing this will ensure the perfect balance on your face.
The most important thing when choosing your hair accessory is to stay true to yourself. Express your style. Don't let anyone dictate to you what kind of accessory fits you the most. Only you truly know what does.