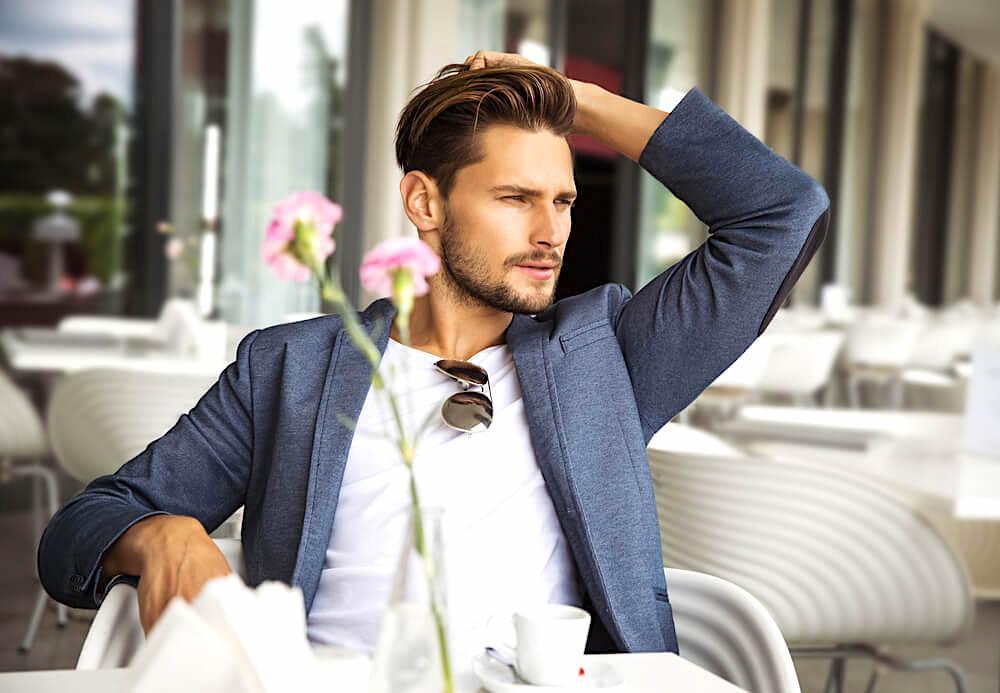 Hair trends are always coming and going, but there are definitely some that are worth trying.
From cropped fringes to man perms, here are some of the hottest trending hair styles for men this season.
A Loose Quiff
The quiff is a style that always seems to be around, but the different takes on this classic are what brings it forward each season.
This season, the quiff is looser and more relaxed, but, nevertheless, you are still going to need to have quite a bit of length to achieve this style. If you have thick hair, you are at an advantage, as this makes it easier for your hair to take on a wavy shape.
Love the quiff but put off by the idea of styling it each day?
While it may look as though it takes a while to achieve this style, a little practice will have you mastering it in no time at all. Here are a few tips to get you started:
Blow drying your hair will give it extra volume. Use a round brush to blow dry the front section of your hair upwards, to give it more lift
When using hair wax to style your quiff, make sure that you first warm this up in your hands, before running it through your hair. This will ensure that you are not left with unsightly clumps. Also remember that a little wax goes a long way
If you would like some extra texture in your quiff, squeeze and scrunch the top section as you apply your wax, as this will give it a tousled finish
If you do not want to keep the sides of your hair too short, use some hair wax to smooth the sides back, so that your quiff can really stand out
Texture on Top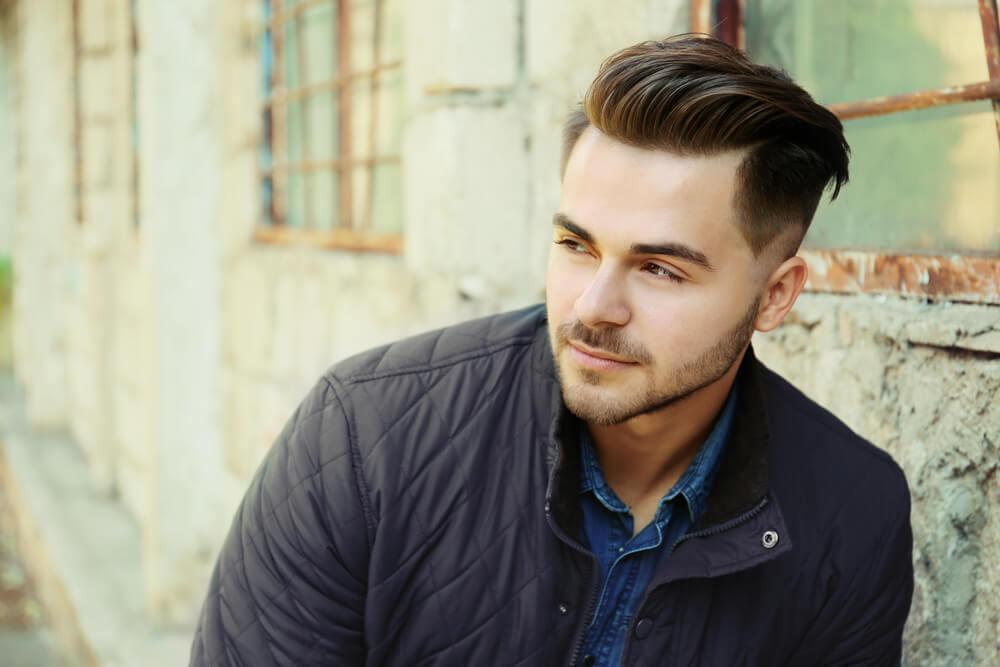 Last season, neat and slick hairstyles were all the rage, but, this season, texture is key.
In particular, texture at the top of your head…
How do you achieve this?
It's simple…
Have your barber clip your hair so that it is short on the sides and the back, but then fades into a longer cut at the top. Then, have him point-cut these with some scissors, as this will add to the uneven, textured look.
If you would like more fullness, volume and depth to your hair, have your barber add in some layers to the longer hair at the top of your head.
This style is similar to an undercut, except for the fact that the extra length on top pushes the boundaries a bit more.
Millennial Curtains
Do you remember the curtain styles sported by most boy bands in the nineties?
Well, this style is now back on trend, but, fear not, for it has been updated…
The key to keeping the style in this decade is  making sure that your curtains are long and loose, because not only does this give them a much more modern touch, it also makes them so much more versatile.
Don't have hair that is quite long enough for this look?
Ask your barber to cut some shape in, which can be done using a round layering technique.
Wondering which face shapes the curtains work best with?
This style will especially suit those who have square or rectangle face shapes, while those who have a longer face shape would be best off avoiding it, as it will only accentuate the length of your face.
When it comes to styling, follow these steps:
Use a blowdryer and a paddle brush to dry your hair forwards

Once dry, sweep it back

Apply a light pomade to your hands and then push this through your hair, working it in thoroughly with your fingers
Longer Locks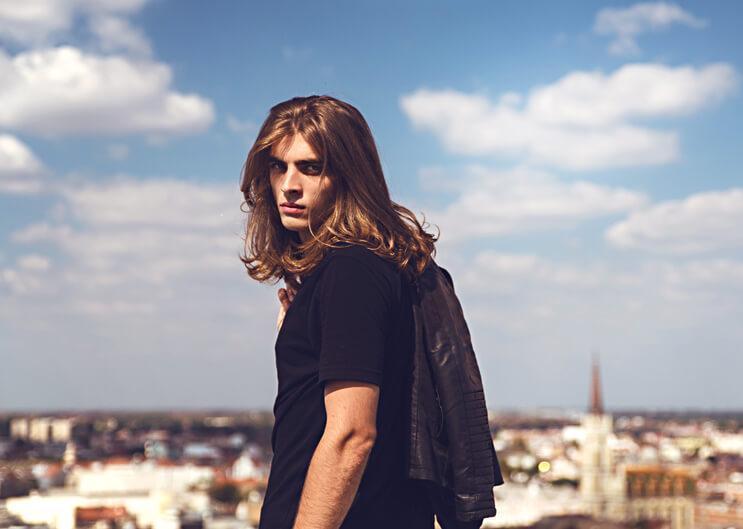 Many men are immediately against the idea of growing out their hair, but there can actually be a few different advantages to doing this:
Heat Retention –

the most practical reason to grow out your hair, especially in the winter, is for heat retention, as longer hair will provide you with an extra layer of insulation to protect you from the cold

Scalp Health –

allowing your hair to really grow and flourish will benefit the health of your scalp, helping to maintain its natural moisture and oil balance

Style –

long hair is a look that will never really go out of style
Love the idea of having long hair?
Keep in mind that hair only grows at a rate of about half an inch per month, so it could be quite a while before you are enjoying longer locks.
However, here are a few tips on how to encourage and speed up your hair growth:
Eat a diet that is high in protein

Do not wash your hair every day, as this will only strip it of its natural oils, slowing down growth. Stick to every 2 or 3 days instead

Regular trims will help to clear away breakages and split ends, both of which would have otherwise impeded hair growth

Keep stress levels to a minimum, as stress has been found to disrupt the natural growth cycle of hair

Be gentle with your hair and keep it in a healthy condition 
A Cropped, Blunt Fringe
A cropped, blunt fringe on men is a high-fashion look, as is evident from the hair styles seen on fashion runways as of late.
In order to keep this style looking trendy, you need to stay well clear of the bowl cut look, and, instead, keep the sights tightly faded.
When styling this look, use a blowdryer, with a flat nozzle, to dry your fringe in a downwards motion, finishing it off with some styling clay, as this will give it just the right amount of hold.
Wondering if this style would work for you?
This is one that just about every hair type can pull off, but does tend to flatter straighter hair, and square jaw lines, the most.
An Angular Fringe
If you like the idea of a fringe, but do not want it cropped and blunt….
How about an angular fringe instead?
This first became trendy in 2014, but is a trend that has stuck around, with more and more men giving this style a go.
What do you need to do to make this fringe look good?
Keep the sides quite tapered, but keep the top layers long, before having them cut at an angle.
This is a style that works with just about every face shape, but especially suits those with a round face shape.
The Comb-Over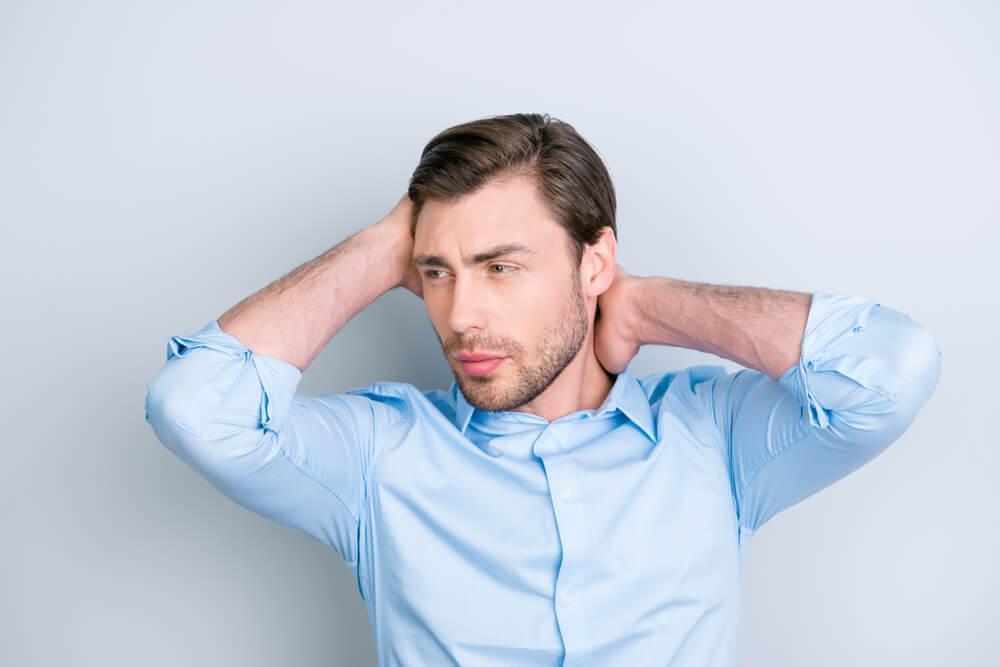 It was New York Fashion Week that really pushed the comb-over into the spotlight, making it one of the biggest hair trends for this season.
What makes it so popular?
The fact that it is so versatile, and will work whether your hair is thick and curly or straight and thin.
If you have thinning hair, comb-overs are a great way to make your hair look fuller, and give it some extra volume.
How?
By following these steps:
Wash, condition, and towel-dry your hair, but leave it still damp

Apply a foam through your hair, using your hands to disperse this thoroughly

Using a hair dryer, blow dry your hair to give it some lift

Using a comb, create a deep side parting in your hair

Apply a small amount of hair paste to your hands, rubbing them together before running them through your hair, to give your comb-over a sleeker finish
The Skinhead
From David Beckham to Robbie Williams, the skinhead look has a bold vibe to it, and will add to your sense of toughness.
While this look may have gotten some bad press over the years, it has been making quite the comeback, and has been seen on the runways of many respectable menswear brands.
Don't want to completely commit to this style?
You could try opting for a high fade instead, with more length on the top and a natural finish at the front.
On the other hand, if you would like this style to make even more of a statement, you could try dyeing your hair as well, opting for a bold color, such as blue or green.
If you are tempted by this style, there is one important thing that you need to keep in mind…
This is the health of your scalp, which will be much more exposed to the environment without the covering of hair it used to have.
You will need to use a couple of products to keep your scalp in top shape. The first is a scalp oil, which will nourish your scalp and protect it from dryness.
A sunscreen is also imperative, as your scalp will be experiencing so much more UV exposure. The scalp is one of the most common areas for age spots, which are caused by exposure to the sun, to show up, so make sure that you protect yourself from this from now.
A Man Perm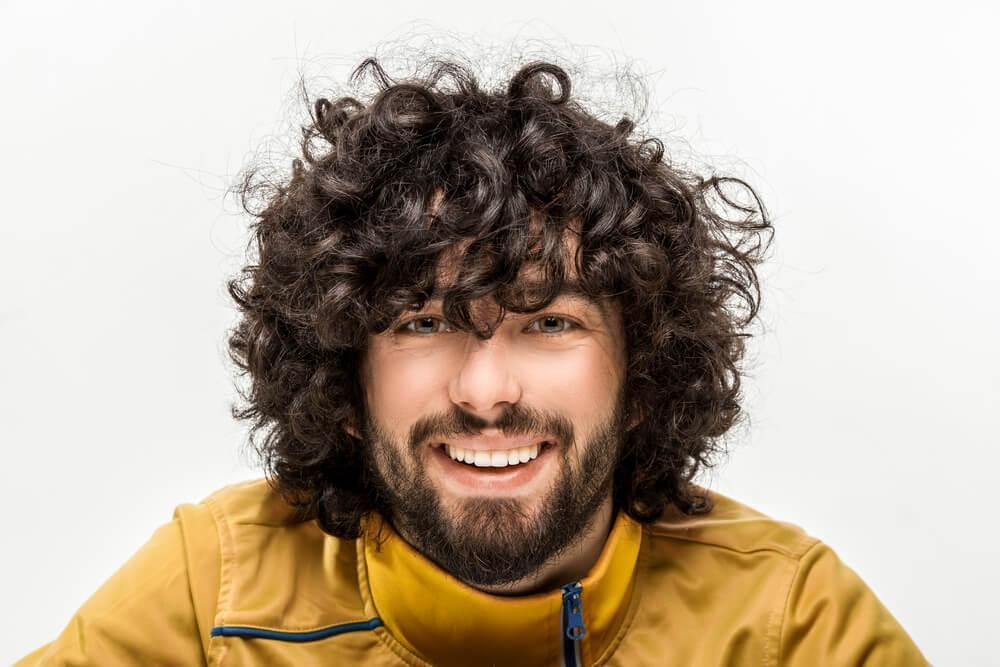 Curly hair has been trending now for quite a while, but this has now been taken even further with the man perm.
As you may have guessed, the man perm refers to a hair perm on a man. While this may be quite reminiscent of the 80's, this is another style that has made a comeback in a contemporary way, with new twists to keep it looking modern.
Never had a perm before?
Here are a few things you need to know:
The perming process chemically alters the structure of your hair, meaning that this is a style that could easily last for many months

If your hair has suffered damage, whether from heat, bleach, or anything else, a perm may only make your hair even weaker and more brittle. This is a style best done on healthy hair

While your perm may look quite dry and frizzy when it is first done, it will soon relax as you wash and style it

Curly hair is more prone to damage and dryness, so make sure that you are using hair products that are tailored to this

The chemicals used in the perming process can sometimes cause your hair to turn a shade or two lighter, but the effect is extremely subtle, making it look perfectly natural 
The Side-Swept Undercut
The undercut is a staple when it comes to men's hair styles, and works on both high fashion as well as street style levels.
What has given this style so much staying power?
The fact that it works for all hair types, be it straight or curly, giving the face a more youthful edge.
It can also be interpreted in several different ways, which is what has helped it to transition through the years.
So, how does the side-swept undercut come about?
To begin with, your hair needs to be long enough at the top to actually be able to be swept to the side. While your sides do not need to be too short, having them shorter does help to pull this look off.
The key to properly achieving this look is…
Making sure that you choose the best hair part for your face.
How do you do this?
It is usually determined by the way in which your hair naturally falls, but your face shape can also have an impact on this. Here are a few guidelines that you can follow to work out the best part for your face:
Round face shape – deep side part
Square face shape – a softer side part with maybe some bangs
Heart face shape – deep side part
Oval face shape – any part
Diamond face shape – softer side part, and make sure your forehead is kept completely clear 
No matter what your face shape and hair type may be, the styles mentioned above are all quite versatile, meaning that most men should be able to pull them off. Do not be afraid to experiment with new styles out there, as you may find an unexpected one that really works well for you.