It's finally summer and flowers are blooming all around us, even on our clothes! As a lover of prints, I'd say that floral is never fully out of style, but it's never been hotter than it has been this year. Big, bold and colorful or abstract and subdued, you can't go wrong with this ultra-feminine look.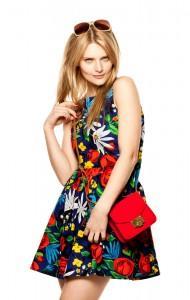 Floral really is popping up everywhere this summer! Sunglasses, swimsuits, dresses (oh my!), shirts, shorts, skirts, even sandals, jewelry and purses, there is no item that you won't be able to find flourished with a beautiful floral print. Try bold and big on top with some denim shorts, or pair a small or abstract bottom with a colorful top. Add some trendy mules on your feet and you'll be the most fashionable person on the streets!
And nothing is hotter right now in the floral game than floral dresses. Just in time for wedding season, you can plan on seeing prints taking over the wedding scene—in both the bridal party and the guests. Dresses aren't just for special occasions though! If you're feeling girly put on a cute floral mini dress with a solid bright colored purse and some cool mirrored sunglasses. The best thing about this trend is that it's simple, you don't have to overthink it, just throw on a floral dress that you think is cute and look at you, you trendy girl!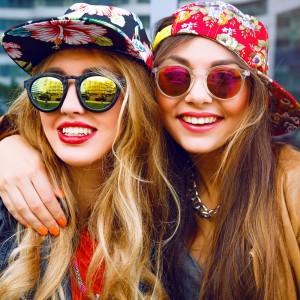 To really stand out, you can even pair floral with floral! If you want to double up on prints, the most important thing to remember is to vary in fit—fitted and tight up top and loose on the bottom, or vice versa—and to vary in print size (small blossoms on one and big blooms on another). Make sure you choose two prints that are distinct enough from each other that everyone will notice, but choose colors that are complimentary. Don't be afraid to get creative!