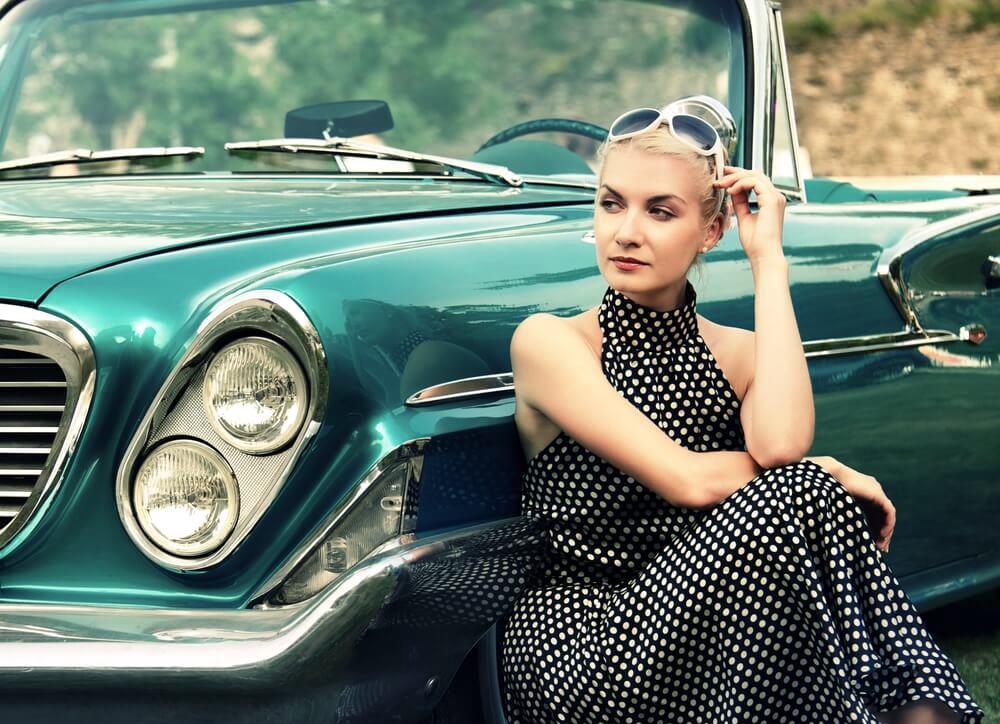 Adding a vintage vibe to your style is really on-trend at the moment, but for those who have never really been into vintage pieces before, it can be difficult to know where to start.
To ensure that your outfit still looks contemporary, rather than like a costume, here are some tips to follow when it comes to knowing how to "vintage" your fashion.
1. Begin with Vintage Accessories 
Before starting to invest in a whole new vintage wardrobe, it can be worthwhile to buy a few vintage accessories, wearing these with your standard clothing.
Whether this may be a pair of vintage sandals, some retro sunglasses, a handbag or some vintage jewelry, this is a great way to slowly ease yourself into the world of vintage. It will also give you the opportunity to try out styles from different eras, giving you a better idea of the time periods that you prefer.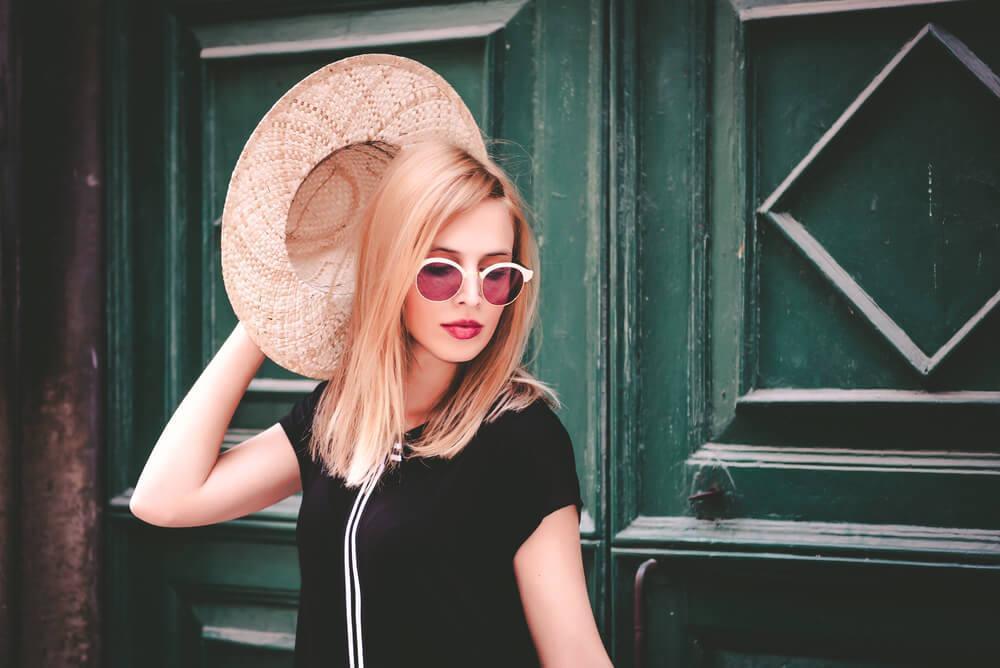 2. Lean Towards Your Personality and Body Type
Each era may have certain garments that are synonymous with them, such as the bias cut gowns of the 30's or the poodle skirts of the 50's. However, there is so much more out there! Not everybody was wearing these items, and there are many more styles, that you have likely never before heard of, that are just as vintage as the ones mentioned above.
Are you a tomboy, or more of a girly-girl?
Keep your personality in mind when choosing vintage pieces, and go for ones that you genuinely like, rather than what you think you should be buying.
Do not forget to also keep your body type in mind when picking vintage pieces…
It can be easy to get carried away, opting for styles that do not actually flatter your figure at all. For example, those who have beautiful curves should be highlighting these with vintage garments that cinch in at the waist, whereas those who are straighter in shape should go for ruffled pieces that add volume and dimension.
Figure out which features you want to emphasize, as well as which ones you want to minimize, and then keep these in mind when shopping for vintage clothing.
3. Choose Pieces that Reflect Current Runway Trends 
A great way to keep your vintage-inspired outfit looking contemporary is by picking pieces that reflect current runway trends.
Not quite sure what this means?
Well, for example, sheer blouses have been seen everywhere lately, but they were also really popular in the 1940's, meaning that you are extremely likely to be able to find a vintage version of this style.
Have a think about the trends that you currently enjoy wearing, and then have a browse to see if you can find any vintage alternatives.
4. Pick a Statement Piece 
When you are first beginning to incorporate vintage garments into your look, you want to keep this quite simple for a while, at least until you get more of a feel for your style and what works for you.
A great way to keep things simple is by picking just one vintage item to wear, but ensuring that it is one that makes a statement, so that it becomes the focal point of your whole outfit.
This is a great way to make the most of the boldness of many vintage pieces, and will give you some practice in mixing and matching them with different modern garments.
5. Embrace Vintage Prints 
When it comes to vintage fashion, prints tend to be everywhere, and these are something that you should most definitely make the most of.
Whether it may be polka dots, geometric prints or retro florals, vintage prints and patterns can really add so much vibrancy to an outfit.
Not keen on loud prints?
There are plenty of simpler, black and white prints that you could opt for, even if these only feature on a small part of your overall outfit.
Of course, in addition to choosing prints that you personally like, you also need to ensure that they work for your body shape too. Here are a few tips to keep in mind:
Apple-shaped – look for prints that add volume to your hips, while reducing volume around your bust
Pear-shaped – tops with large patterns will help to balance your shape out, while horizontal stripes at the top will add volume to your bust
Straight-shaped – most patterns and prints will work for you, even if you want to wear them from head-to-toe
Petite – go for smaller prints, so that they do not overwhelm your frame
6. Make Sure That Everything Fits Well 
Vintage pieces tend to be one-of-a-kind, meaning that you cannot just check the shelves for the same item in a different size.
Does this often tempt you to purchase items that do not fit properly?
This is absolutely fine if you end up having them tailored to your body, but, if you plan on wearing them as they are, then you are best off steering clear of them.
Why?
Because clothes that do not fit you properly will make your outfit look so much more like a costume.
Planning on having something tailored?
Make sure that you tell them that the garment is vintage…
If you do not, they might end up cutting out any extra fabric from the seams or taken-up hems, making it harder for you to make any future alterations.
7. Use Modern Vintage Pieces 
Can't find a pair of high waisted vintage jeans that properly fits?
There is nothing wrong with opting for a modern design, but one that has been inspired by vintage styles. High waisted jeans are the perfect example of this, as they are a classic vintage piece, but have been seen all over the runways in recent years, making it easy to find a pair created by your favorite brand.
8. Never Go Head-to-Toe Vintage 
No matter how many amazing vintage pieces you may have recently acquired, it is important that you resist the temptation to wear them all at once!
Even if they are from the same era, or share a similar style, you need to always pair your vintage items with a few contemporary pieces to keep it looking modern, and less like a costume.
Many vintage pieces are also quite bold and make quite the statement, so it is important that you give these room to really stand out and speak for themselves.
Not sure what to pair your latest vintage fashion find with?
Try denim, whether this may be a pair of jeans or a denim jacket. Denim not only immediately gives any outfit a much more casual edge, but it also updates the vintage in your look, keeping everything looking fresh.
9. Stick with Modern Accessories 
In addition to ensuring that you do not go head-to-toe vintage with the clothes that you wear, you need to apply this rule to your accessories too.
Not sure how to choose a color for your accessories?
Pick a key color from the vintage items that you are wearing, and then match your accessories to this color. Alternatively, you could maybe just go for black accessories, as these are always grounding when wearing more of a whimsical vintage item, but make sure that they do not detract too much from the femininity of your look.
10. Keep Hair and Makeup Natural 
Do you love how your favorite vintage fashion bloggers seem to be able to pull off a head-to-toe vintage outfit, paired with vintage-inspired hair and makeup?
Chances are, they have had a lot of practice with this, and it is also not likely to be a look that they throw together on a daily basis.
While it may be fun to go completely vintage once in a while, you will likely want to tone down your look for everyday use. This means keeping your makeup minimal, and opting for a low-maintenance style for your hair.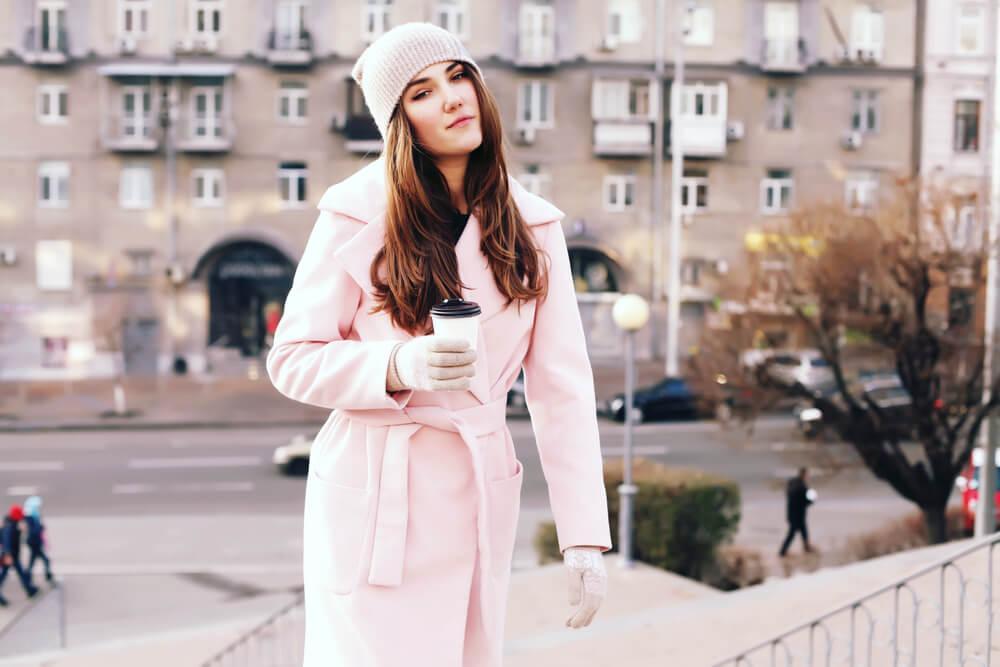 When you do want to have some fun and go head-to-toe vintage…
Make sure that you have had plenty of practice putting together vintage hairstyles, as well as makeup styles, because if these go wrong then your whole outfit will only end up looking like a costume.
11. Add Your Own Touch to Vintage Pieces 
The beauty of vintage pieces is that they are so unique, and you are unlikely to be able to find another one exactly the same.
So, why not take advantage of this?
You are probably wondering how…
All it takes is a bit of creativity! There is nothing wrong with upgrading vintage pieces, and adding your own touch to them. For example, swap the buttons on that vintage shirt you bought for something more modern, or add a bit of embroidery to some vintage denim.
12. Check Out Menswear 
If your wardrobe tends to feature more feminine vintage pieces, adding a few menswear items to this will really help to mix up your look a bit.
Incorporating some androgyny into your look is so on trend, and will give your whole outfit some extra depth and character.
Not sure which menswear pieces to be looking at?
Here are a few ideas:
Button down shirts – these look great paired with leggings or jeans, and are so easy to style
Oversized sweaters – perfect for the cooler months
Overnight bags – these tend to be more relaxed and "worn-in" than women's styles
Oversized tuxedo blazers – great for making a statement, although you will likely need to have this tailored to fit you better
Boyfriend jeans – can be cuffed if they are too long
Men's watches – these always look powerful yet sophisticated when worn by a woman
13. Explore Different Fabrics and Textures 
Fabrics play an important role in vintage clothing, and many eras will have certain fabrics that were used in just about everything.
An example of this is suede from the 70's, which you will find making up everything from dresses and capes to skirts and jackets. However, this tends to be viewed as quite a dated fabric, so, if you do opt for suede, you need to follow the other tips mentioned above to ensure that you modernize the piece that you are wearing.
Two fabric choices that work especially well for women are tweed and patent leather, as these are quite structured, so will show off your figure, and have been making a comeback in fashion lately.
14. Incorporate Layers 
Vintage garments lend themselves extremely well to being layered, and this also creates such a beautiful flowing and feminine silhouette.
To successfully layer your outfit, you will need to pick pieces that are made from lightweight fabrics, and that have a good amount of flow when you move. Stay away from bold prints, as muted and neutral colors are much easier to style together in a layered outfit.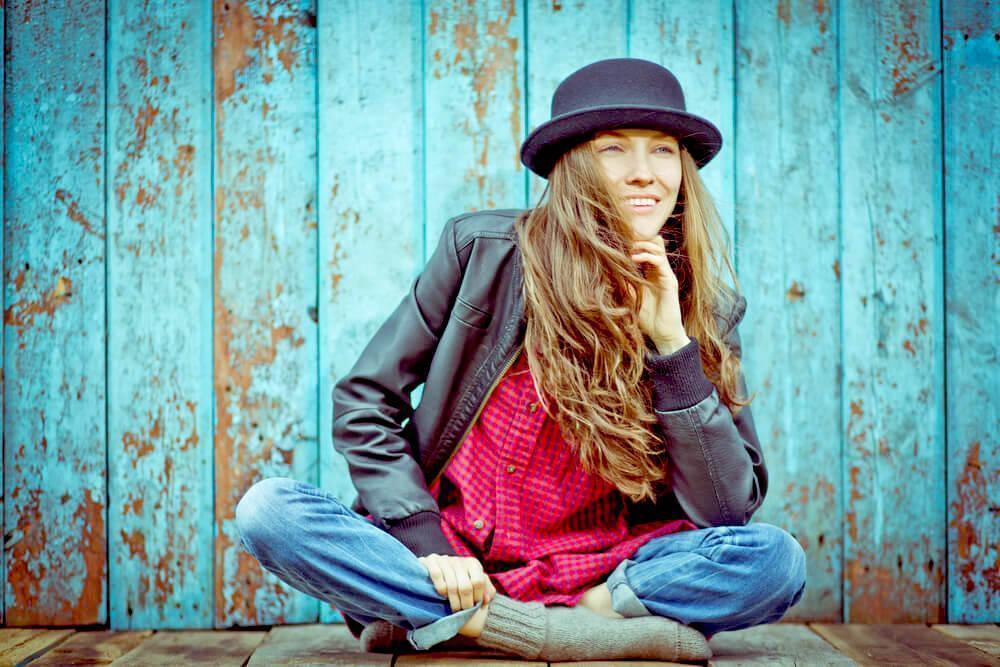 With wraps, scarves and jackets, layering is actually quite easy in the cooler months. However, in the summer, you can still make use of this by wearing a tank top underneath a flowing vintage top, cinching this in at the waist with a belt, before throwing a loose, crocheted vest over the top.
15. Wear Dresses as Skirts 
While wearing a dress as a skirt works for modern garments too, vintage dresses tend to lend themselves extremely well to this.
Whether you have a short and tight dress, or something loose and flowing, this can be instantly transformed by throwing another garment over the top. Oversized jackets are great for this, and look so stylish when paired with modern footwear and accessories.
Incorporating vintage pieces into your style is a great way to ensure that your look is really and truly unique. Whether you are a vintage novice, or already have a wardrobe packed with vintage pieces, do not forget that fashion, especially vintage fashion, is something that you should have fun with, so never feel afraid to experiment with new looks and styles.