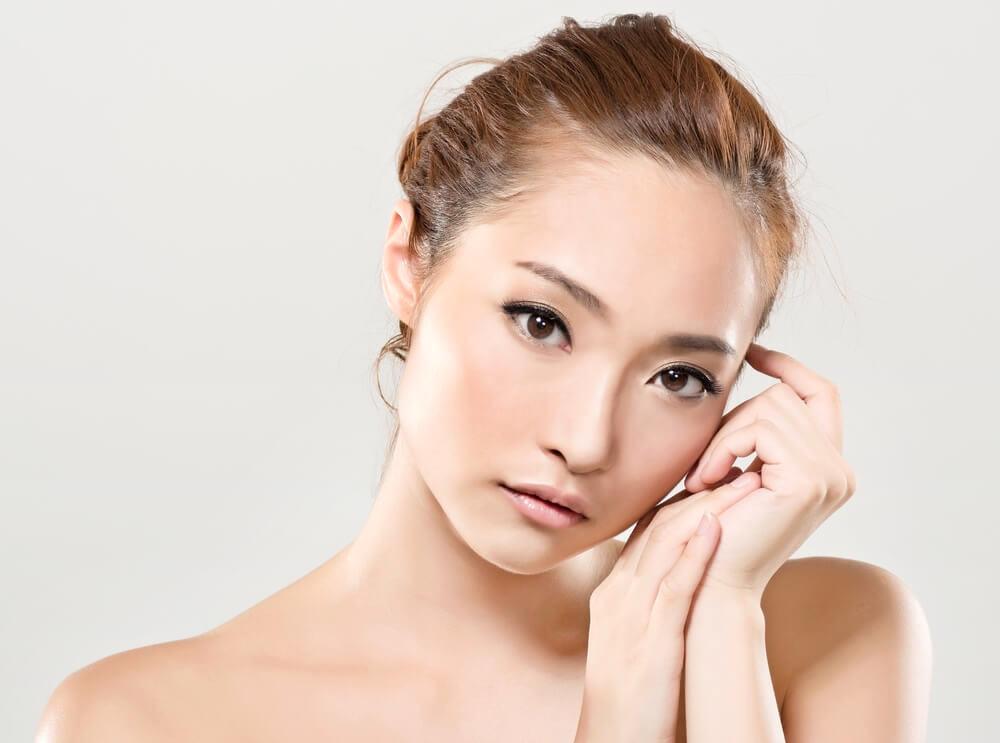 Well, let's just say that the global rise of K-beauty is not just a passing fad. The Korean approach to skin care – think double cleansing, glass skin, sheet masks – involves diligent work, gentle formulas and natural ingredients, a combination of which can certainly improve the look of your skin and help slow down aging processes.
Want to find out how you can incorporate K-beauty tips and secrets into your personal skin care regimen? Check out this guide to achieve a gorgeous complexion – the Korean way.
Double Cleanse to Take the Day Off
One of the most basic tenets of K-beauty is thorough, yet gentle cleansing process.
Instead of going for abrasive formulas, Korean approach favors using two different cleansing products of varying consistency.
The first one should be used to remove the first layer of dirt, makeup and other pollutants.
The role of the second cleanser is to purify the skin on a deeper level, and remove any leftover residue, leaving your face squeaky clean.
For example, for a more heavy-duty cleanser, you can go for balm or oil-based products – as they are potent in breaking down pigment, grime and excess sebum without aggravating the skin.
When choosing your second cleanser, be guided by your skin type. If your complexion is on the oily side, you might want to go for a gel or foam cleanser. On the other hand, if your skin cells tend to be parched, a milk or jelly cleanser might be a better option for you.
Milky cleansers are also recommended for mature skin, as they won't strip off your skin from its natural moisture.
Use Hydrating Toners to Even Out the Complexion
For decades, the Western approach to skin care could be summed up in on simple mantra: cleanse-tone-moisturize.
And while K-beauty is also based on similar principles, the understanding of the individual steps tends to differ a little.
For example, Korean toners tend to be focused on balancing the complexion and providing extra moisture to the skin, unlike the overly drying, astringent formulas that can often be found in American and European markets.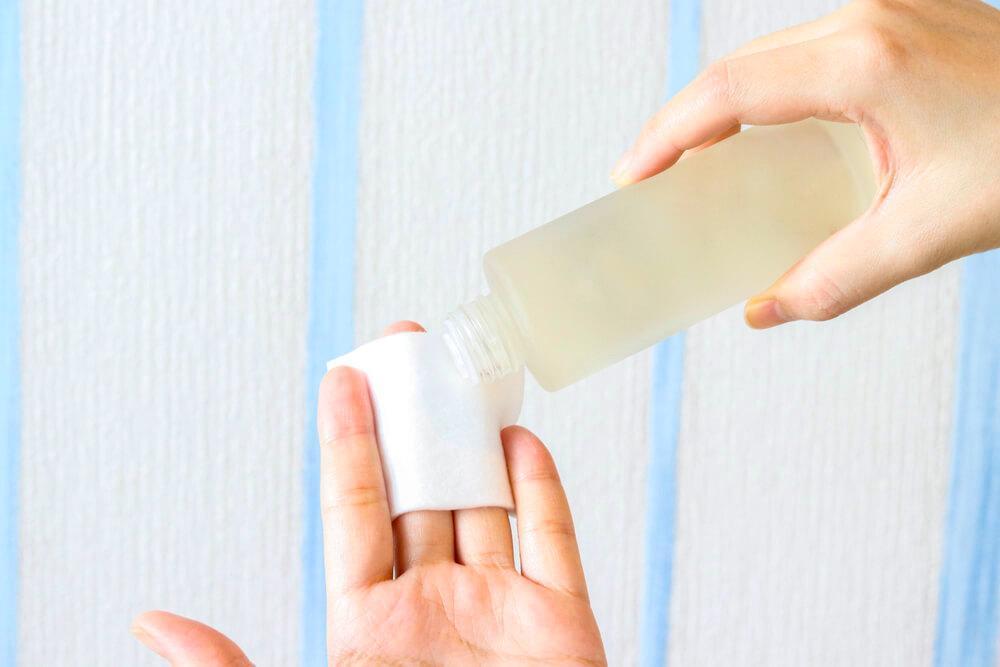 Luckily, Western brands are catching up and, these days, you won't have trouble finding a hydrating toner even in your local drug store.
And if you're still not sure how to use these advanced formulas, follow these simple steps.
After you've washed your face, forego the towel and leave it slightly damp.
Squeeze out a bit of toner straight onto your fingers or a cotton round and pat it into your skin to stimulate blood flow.
By applying the product onto wet skin, you will be able to prevent the initial loss of moisture and lock the hydration from the get-go.
Switch to Gentle Exfoliants for Age-Reversing Effects
Every once in a while, skin should be treated to a deeper purifying method.
Occasional exfoliation of the skin helps accelerate new growth, contributing to a radiant, more youthful looking skin.
When it comes to Western cosmetics, "exfoliation" usually implies scrubbing your skin, either with an abrasive face wash, or using the help of a beauty tool, whether that's a cloth, brush or something other.
However, these methods of exfoliating can only be harmful for your skin in the long run, as harsh scrubs or tools can cause micro-tears and worsen the already existing irritations on the skin.
For some years, followers of K-beauty have advocated ditching physical exfoliants in favor of chemical ones – as they are capable of gradually shedding layers of old skin while still remaining gentle on your complexion.
If you dip your toes into the world of Korean exfoliants, you will find they are based all kind of skin-pepping ingredients, such as alpha hydroxy acids, beta hydroxy acids and Vitamin C.
Alpha hydroxy acids can be beneficial for minimizing symptoms of premature aging, such as fine lines, wrinkles and dry patches.
On the other hand, beta hydroxy acids is a group of ingredients potent in purifying pores and minimizing breakouts.
Vitamin C can be incredibly effective in fading age spots and other manifestations of hyperpigmented skin.
Apply Nourishing Essences as the First Hydrating Step
Essences are one of those formulas that you'll often see mentioned in the K-beauty sphere.
However, even if you're aware of their existence, you still might be puzzled as to how they're exactly supposed to enhance your skin.
Think of it this way: essences act as the primary level of skin care; smoothening and brightening your complexion while simultaneously prepping it for all the hydration that's about to follow.
In the world of K-beauty, essences tend to be jam-packed with all kinds of age-reversing ingredients, including amino acids, soybean extract, green tea, propolis and others.
Essences should be applied onto the skin right after the toner. Since they have water-like consistency, it's best to place the product straight into your palms and use your fingers and hands to pat the product into the skin.
And if you want a more intensified effect, take a couple of cotton rounds, soak them in essence, then apply them on your cheeks, chin and forehead. Leave them for about ten minutes and your skin will feel nourished and rejuvenated.
Dive Into Ampoules, Serums, Mists, Sleeping Packs and Other Skin-boosting Formulas
We've already touched upon essences and toners, but this is only the beginning when it comes to water-boosting formulas found in K-beauty.
While browsing through Korean skin care, you often come across a product called "ampoule", a formula that contains high concentrations of skin-pepping ingredients.
Similar to ampoules, there are also serums which are widely present in the Western beauty market, as well.
Both of these products act by penetrating deep into the cells, charging them with a host of skin-boosting ingredients.
Facial mists are another skin care product that's very popular in South Korea. Because it can be used at any point in your skin care routine or even after you've applied your makeup, facial mists can be a great way to infuse extra moisture into your skin.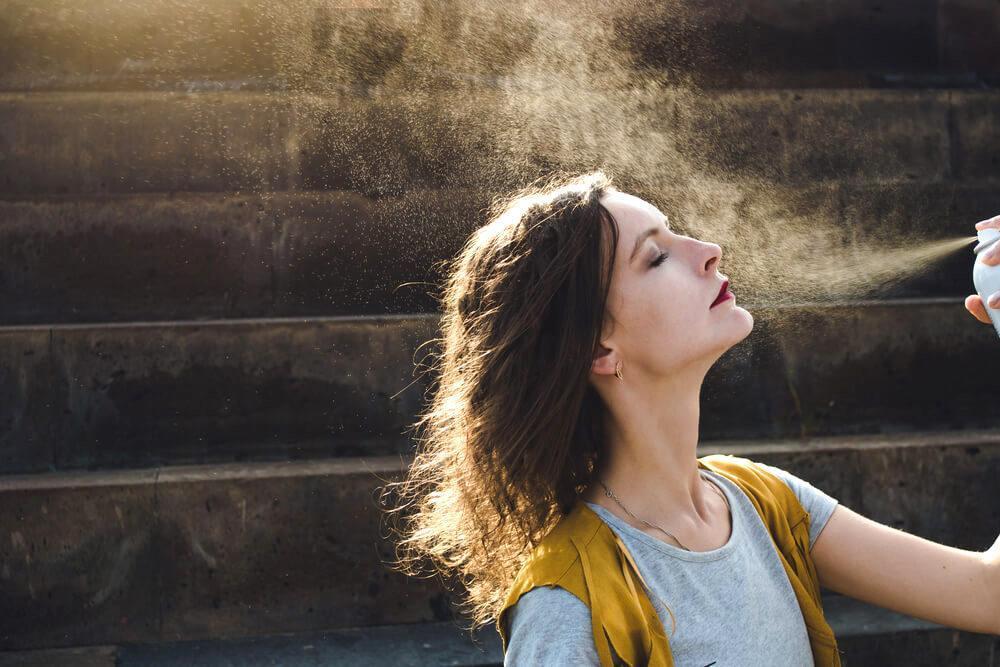 When it comes to nighttime routines, K-beauty has also introduced the world to sleeping packs – heavy-duty formulas that are supposed to be applied just before bedtime, assisting your skin during regenerative processes that occur while you're snoozing the night away.
Learn to Layer Your Skin Care
K-beauty aficionados firmly believe in the process which is sometimes referred to as "skin care layering", i.e. stacking moisturizing products of varying consistencies on top of each other for a more skin-charging effect.
And when it comes to the offer of these moisture-packed formulas, Korean beauty industry is there to provide you with just about every kind of hydrating product you need.
It is because of this phenomenon that you've been hearing more and more about the fabled multistep beauty regimens, which can sometimes include treating your skin to 10 or even 15 different products.
However, there is no need to take things this far – if you're a K-beauty rookie, you can start simple, then build up your routine if you feel like it's improving the appearance of your skin. 
One thing to keep in mind is that all these moisturizing products shouldn't be applied without any rhyme or reason.
The way to do it right is fairly easy, though: just remember to start with the most lightweight product, then work your way towards heavier creams and moisturizers.
Above all, you should always listen to your skin, and feel free to skip a step or switch up the routine a little bit if you feel like that would be beneficial for your complexion.
Put on Sheet Masks for the Extra TLC
If there's a product that can serve as the symbol of K-beauty's global popularity, it has to be the sheet mask.
These nifty cosmetic innovations have become a certified must-have in any self-respecting K-beauty aficionado's skin care arsenal.
And how wouldn't they?
Sheet masks represent the quickest shortcut for achieving that gorgeous glowing complexion we tend to associate with K-pop singers and K-drama actresses.
They have the ability to infuse your cells with intensified bouts of moisture and skin-pepping ingredients, and the entire process lasts for about twenty minutes.
Due to the massive demand for these skin care powerhouses, these days, drug stores aren't lacking in decent offers of sheet masks for all skin types.
When it comes to their usage, sheet masks tend to be pretty versatile. For example, you can use them in the morning as means of perking up your skin before applying makeup.
Alternatively, you can set them aside for evenings, when you have more time to dedicate to yourself and your skin.
Take your sheet mask out of the packaging, gently unfold it, then place it on your snug on your face as flat as you can.
Leave it on for about twenty minutes, remove the mask and pat any residue product into your skin.
To lock in the moisture, you can add a layer of your go-to face cream. Alternatively, go straight to your primer or makeup.
Sunscreen is a Must
A good part of K-beauty philosophy is centered around keeping the skin dewy and youthful.
And since the sun is the #1 culprit for damaged, aging skin, you can bet that sunscreen is taken very seriously in the world Korean skincare.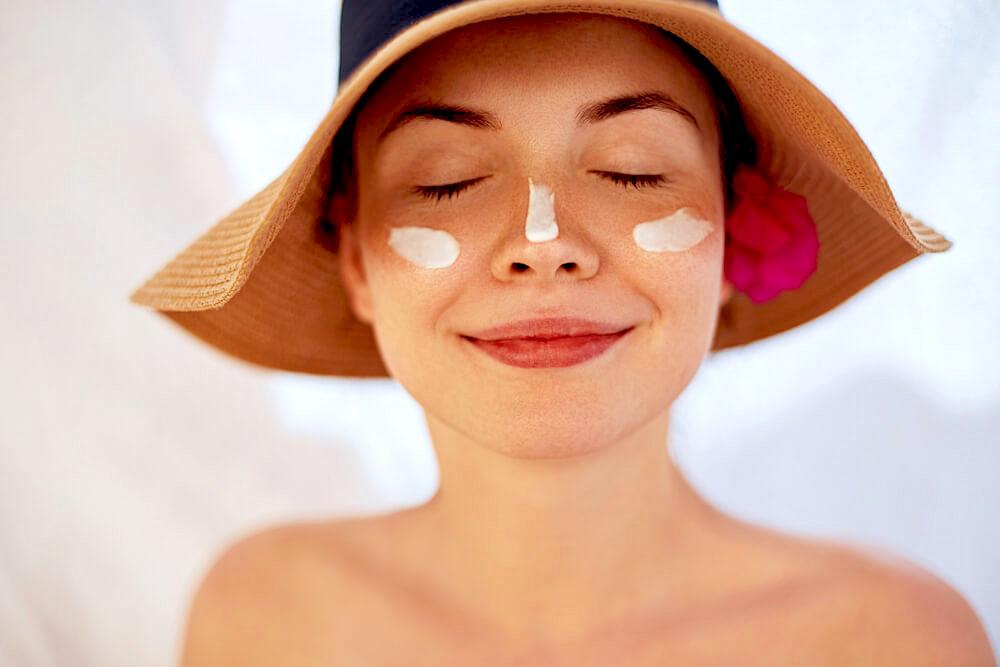 What's more, this product isn't only reserved for sizzling summer months – it is an integral part of day-to-day skin care routine.
And before your start thinking about gloopy texture, while cast and sticky finish, you can rest easy knowing that the new generation of sunscreens come in lighter consistencies that are totally suitable for daily use.
Sunscreen can be applied at the very end of your skin care routine, as the final step before makeup.
Other than providing a shield from sun's harmful ultraviolet rays, K-beauty favors sunscreens can also brighten the complexion and give it a dewy finish.
Keep Your Makeup Dewy and Understated
As we've already established, the quintessential K-beauty face is all about flawless, plump complexion.
Naturally, this means that any heavy makeup should be avoided, especially when we're talking about base products.
Instead of lathering on that cakey foundation, perhaps you should reach for a BB cream or a cushion compact instead.
These formulas will not only feel more lightweight on your skin, they often come enriched with various complexion-enhancing nutrients and are reinforced with SPF.
Application should be kept light-handed, too: a touch of BB cream and hydrating moisturizer only on the problematic areas of the skin should do the trick.
Instead of chalky lip liners and heavy, opaque lipsticks, perhaps you can try the evergreen Korean makeup trend: ombré lips.
By opting for a hydrating lip formula (such as tint, lacquer or gloss) and focusing the pigment on the inner area of your lips, you will contribute to a youthful, understated look that will look flattering on anyone.
Another trick to shave off a few years is to smoothen the arch of your brow, by using a brow powder or pencil to create a softer, flatter look.
Finally, give your setting powder a day off – Korean look always strives to emphasize supple, glowing skin, so overly matte formulas should be skipped whenever possible.
With this helpful guide, it should be easy to take some tenants of K-beauty philosophy and apply it to your own skin. With a little bit of trial and error, you too will be able to rock a radiant, flaw-free complexion worthy of Korean actresses and K-pop stars.