My past experiences with luxury skincare brands have been very hit or miss. Some have been amazing but, more often than not, the products that I've tried have been lacking, failing to provide value for what they cost.
However, when I came across Avinichi, I couldn't resist treating myself to a few of their premium products. This is a brand that's all about superfood skincare. With superfoods playing a big role in my diet, it only made sense to pamper my skin with the same nutrient-dense ingredients too! 
Were Avinichi's products worth the splurge? In my opinion, yes, and I'm about to explain why!
Superfoods in Skincare
Superfoods are revered for their nutrient content. Compared to 'regular' foods, superfoods contain an abundance of minerals, vitamins, and antioxidants. All of these can significantly boost a person's health. 
When used topically, superfoods are equally potent. This is why many skincare products now contain one or two superfood extracts. However, what sets Avinichi apart is how the brand's products are literally jam-packed with a variety of superfoods. Each collection is centered around a particular superfood, but these are then combined with others, resulting in some of the most powerful blends I've seen.
Let's take a look at some of the signature superfruits in Avinichi's products:
Noni Fruit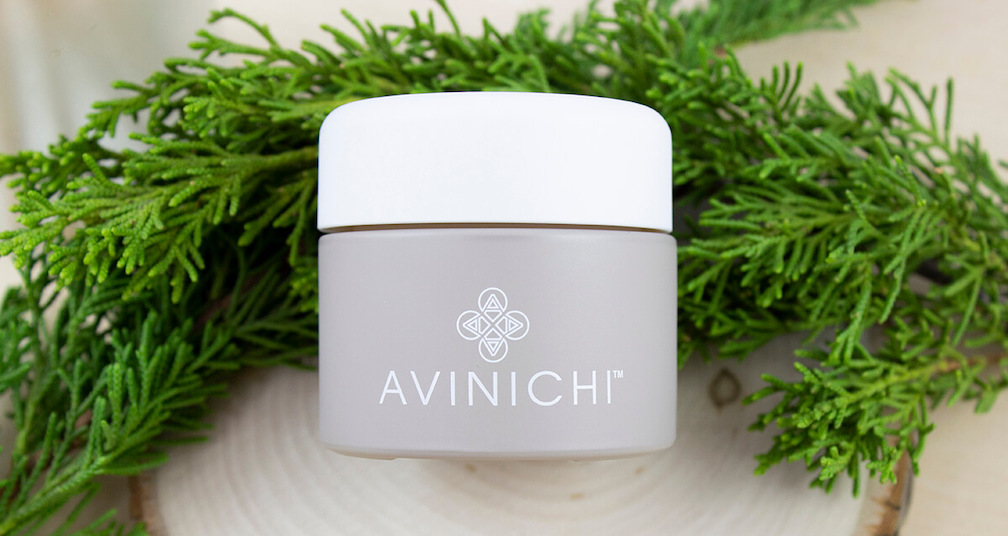 Native to Australasia and Southeast Asia, noni fruit is a fantastic source of vitamins A, B3, and C. It's brimming with a cocktail of minerals too, as well as several skin-loving phytochemicals.
The compounds offered by noni would be beneficial to just about everyone. This is probably why Avinichi's Noni Collection is its most expansive. From a cleanser, toner, and exfoliant to creams and masks, this collection provides multiple ways for the skin to benefit from the power of noni fruit.
My personal favorite from this collection is the Noni Morning Glow. It's a day cream that gives my skin a glow that seems to last for hours. In addition to its superfood ingredients, it also contains shea butter, which is probably largely responsible for how soft my skin feels each time I use this cream.
Camu Camu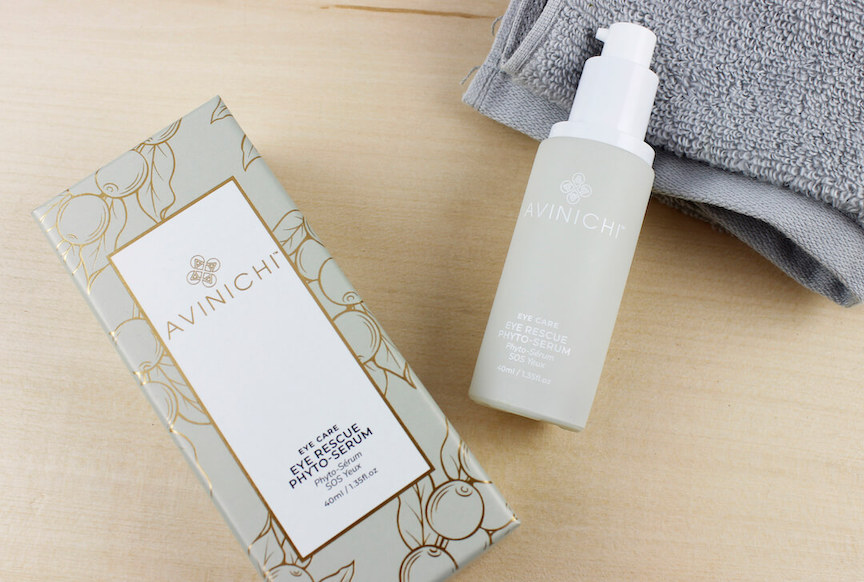 Camu camu is a superfruit that comes from the Amazon rainforest. I've tried it once and it was extremely acidic, which is down to its incredibly high vitamin C content. In fact, it's one of the most concentrated food sources of the vitamin, which is what gives it its superfood status.
Avinichi's Camu Camu Collection consists of three products; a serum and a cream designed for the eye area, and a specialized solution that targets the appearance of wrinkles. Being in my early 30s, I haven't yet developed wrinkles, so I gave that one a miss. However, with dark circles and puffiness making frequent occurrences, I had to give the Eye Rescue Phyto-Serum and the Dark Circle Eye Perfecting Cream a try.
I use both products twice a day, morning and night. I'm pleased to report that they have majorly improved the look of my eye area. Having added both to my routine at the same time, it's difficult to pinpoint which product has done what. However, the fact that I've not seen any dark circles or puffy eye bags for a couple of months now is proof that they've worked wonders!
Mulberry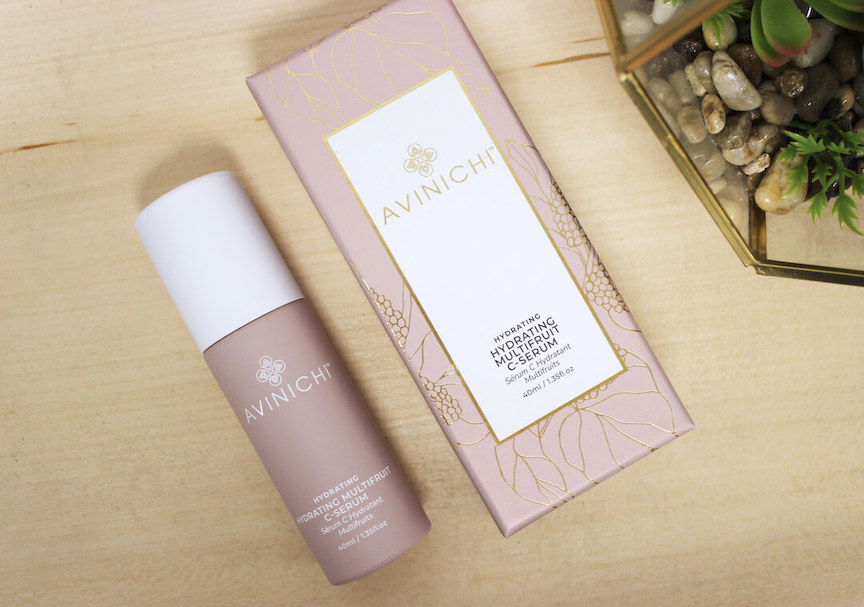 Not only are mulberries a great source of vitamin C but, unusually for a fruit, they also boast high levels of iron and protein. Iron is known for boosting skin radiance while protein is essential for a firm and smooth complexion. Mulberries are loaded with antioxidants too, particularly resveratrol, which is famous for how it prevents and reduces the appearance of skin aging.
The Mulberry Collection from Avinichi contains three products; a serum, a neck cream, and an overnight mask.
In my opinion, the Hydrating Multifruit C-Serum is a true superstar. Not only has it been formulated with two forms of vitamin C but it also contains additional vitamin C from the mulberry extract. It's full of other vitamins and plant oils too, making it feel extremely hydrating. It has made a huge difference when it comes to brightening the look of my skin, especially around my cheeks.
Reishi Mushroom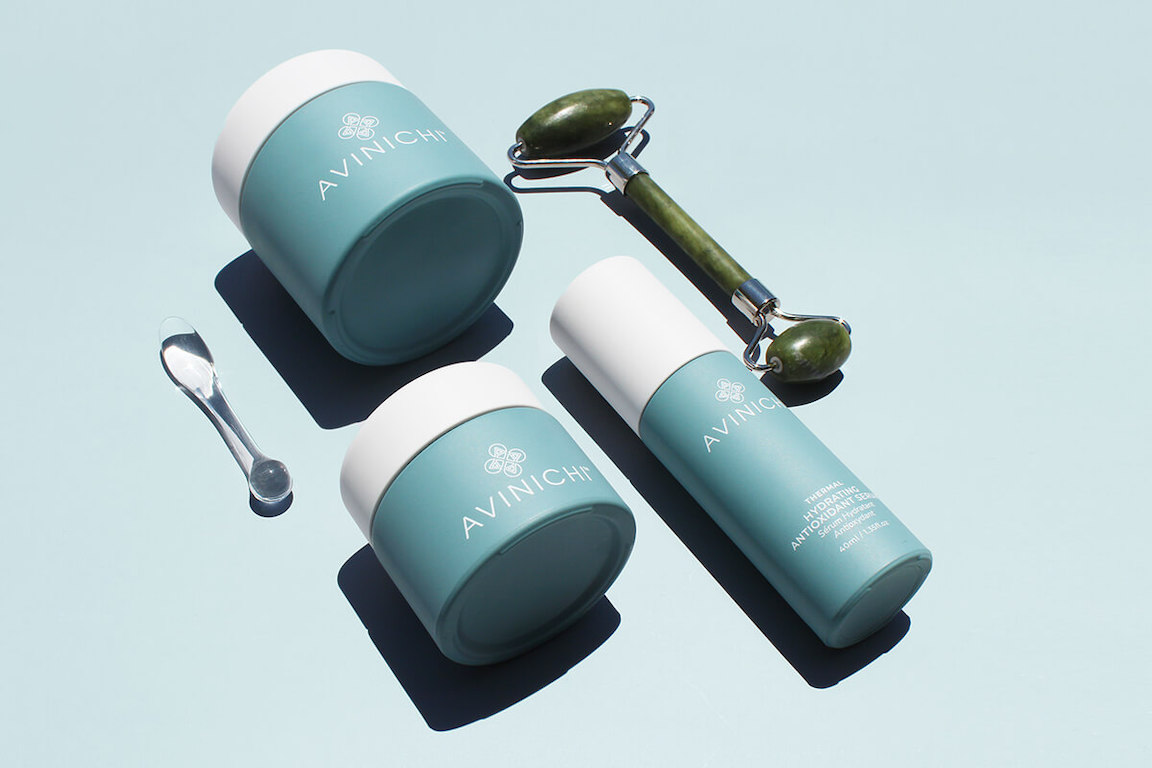 A medicinal mushroom that has been used for hundreds of years, reishi mushrooms offer up more than 400 different nutrients. As you can imagine, this enables reishi extract to benefit the skin in a number of ways. My research taught me that this mushroom can be a game-changer when it comes to brightening and soothing the complexion while boosting how elastic the skin feels. So, I was excited to give it a try!
Avinichi's Phyto-Thermal Collection focuses on harnessing those benefits. Three of the products from this collection can be purchased as a set, which is exactly what I did.
The Hydrating Antioxidant Serum has become a firm part of my daily skincare routine. It's exceptionally hydrating, smells exquisite, and cleverly combines reishi mushrooms with peptides and other botanical extracts.
I'm pretty obsessed with the Phyto Remedy Thermal Mask too. I love how it slowly heats up – it makes me feel like I'm at the spa! My skin always looks a lot brighter after I have used this mask, and I find that applying the Mulberr-E Moisture Infusion Cream (which also comes with this set) afterward helps to extend how long that brightness lasts.
Final Verdict
Sure, Avinichi's products may be priced with the luxury market in mind but, when you consider the breadth and quality of the ingredients that the brand uses, this is completely justifiable. Many of the superfoods in these products are rare, and they've been combined with so many other cutting-edge ingredients that you don't often see in skincare products. 
While not everybody wants to go the extra mile for their skin, I would highly recommend this brand to anyone who wants to pamper their skin with some of the finest ingredients around.