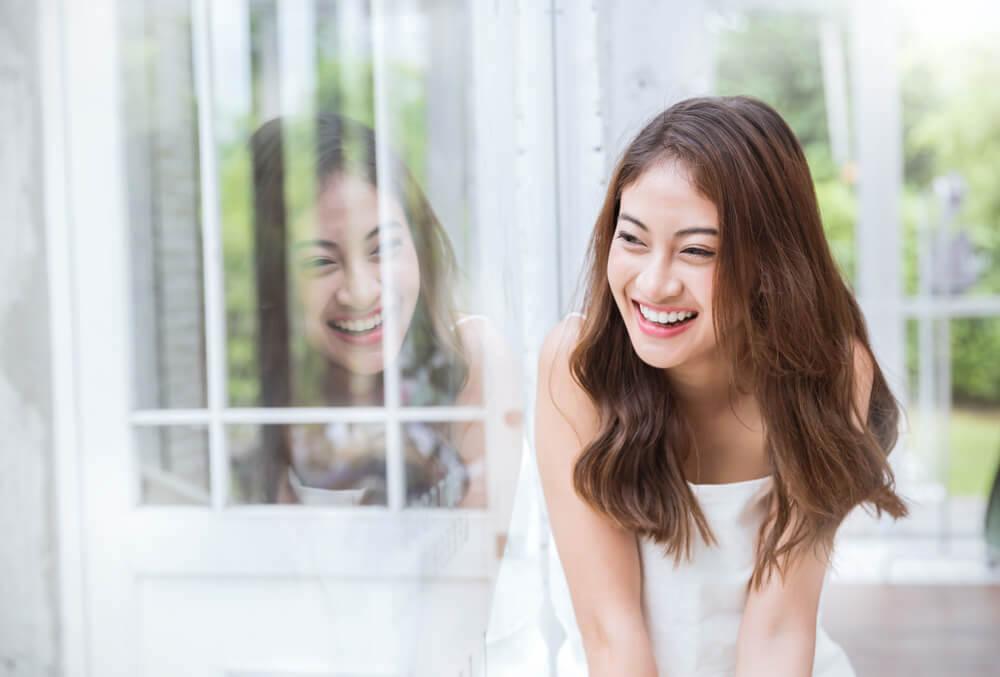 Together with music and television, Korean trends are dominating the world of beauty and fashion.  Since "bare face" and  "glass skin" made headlines in social media in 2018,  the Korean makeup movement was one of the hottest trends sought after in popular culture.
Korean makeup trends highlight the natural features and are perfect for go-to girls who do not have time to put on a lot of layers.  Furthermore, not only is the natural look effortlessly attractive but also is less harmful to the skin. Korean makeup trends are also lighter and more comfortable, it is your perfect everyday out-of-the-shower look.
So, here are the hottest Korean makeup trends that people from around the globe are going gaga for:
1) Eye Blusher
Some fashion gurus call this the hangover look. The goal is to look drunk by extending you reddish eye shadow or pink eye shadow towards the temple. This look gives the illusion of natural redness and liveliness.
https://www.instagram.com/p/BsNxhLkBHY2/
What to Use:
Your eye area should look as natural as possible. So, it is best to use a water-based eye-shadow or cheek tint. If you ran out of these products, colored lip gloss and lipsticks are always good alternatives.
How to Do It?
Apply a little amount of product below your eyebrows. 

Spread the product down to the eyelids and towards the temple using your index finger or a small makeup sponge.

Make sure it is applied evenly around the eye area and look out for smudging as the objective here is a natural look.
Pro Tip: Do not apply a lot of product because it will defeat the purpose of achieving natural redness. Too much tint around the eyes will make you look tacky.
2) Messy Eyebrows
This look is a social media sensation in the past couple of years. It has been a trend in photoshoots, runways, and the red carpet. Contrary to the fine eyebrow texture that is popular in 2015, this new trend aims for a messier and natural look. The feather eyebrow is also the reason why people opt for hair implants in the eyebrows.
What to Use:
To achieve this look, you only need a dark brown eyebrow pencil and an eyebrow brush, preferably with wide bristles. It is recommended to use a brown rather than a black brow pencil because a lighter color makes it less obvious that you are wearing makeup.
How to Do It?
Trace the natural curve of your eyebrows using your eyebrow pencil. Start in the middle part and down to the tail.

Draw little hairs on the other tip of the eyebrows so that both tips will be parallel to the sides of the nose ridge.

Use your eyebrow brush and comb your eyebrows upwards and spread the product evenly.
Pro Tip: When tracing your brows in the first step, do it very lightly. Remember, you are not going for thick eyebrows. These should be naturally defined, so, it should look like no product was applied.
3) Dewy Skin
It is also called the out of the shower look. The goal is to achieve a glowing, dewy, and natural look. It should appear that you are not wearing any makeup. Protagonists in K-drama are usually in this makeup. Glass skin gives you a softer expression on the face with an ethereal-angelic glow.
What to Use:
The look does not require a lot of colorful shades. Usually, what they use are only base-makeup such as primer, concealer, foundation, and mist.
How to Do It?
There is no one way to do this look because it is really up to the user on whether how natural and whiter she wants to be. But, here are the basics:
After thoroughly cleaning the skin, apply your primer liberally on your face and neck.

Apply foundation and spread evenly. For this look, it is recommended to use a liquid foundation to avoid smudges and caking.

Use a concealer to cover up blemishes such as pimples and dark marks.

Spray the mists to hydrate your face and at the same time to let the products sip in.

Finally, apply a small amount of highlighter in these areas:
a. In between your eyebrows
b. On top of your cheekbones
c. On your chin and
d. On the tip of your nose
Pro Tip: You can also contour your face by using a lighter shade of concealer. Before applying the highlighter, trace the concealer along your t-area (forehead, nose ridge, cheekbones, chin, and middle part of the neck).
4) One-Color Makeup
Makeup artists go for a sunkissed look in this trend. What they usually highlight are the eyeshadow and cheeks. Contrary to the glass skin, the one-color makeup is in a darker shade. However, the similarity of trends three and four is that they both go for a minimal or no-makeup look.
What to Use:
Some people use more products than others. Some still opt to use their foundation, concealer, and contour sticks. But, if you want a hack on how to achieve this look with as minimal products as possible, do the following the steps in the next section. What you will be needing are your primer and eye-shadow palette.
How to Do It:
Apply primer around your face and neck. To have a smoother finish, you can add a generous amount of BB cream after.

Spray your mist to hydrate the face and to make sure that the products will stick better on your face.

Next, in your eyeshadow palette, pick the shades closest to your skin tone. Use that as your concealer.

For your eyeshadow and contour, a color that is one of two shades darker than your skin tone is always a must.

Highlight your t-area with a color that is two or one shade lighter. (Optional: you can do your eyebrows using the messy-eyebrow method mentioned earlier.)

Spray mist on your lipstick brush (alternative: use the smallest brush you own or if not available use your index finger) and choose a shade of pink or orange for your lip tint.

Finally, for the blusher, pick a shade of red and apply it on your cheekbones and at the middle of your nose ridge.
Additional Flare
If you are a bit extra, you can add freckles to the look as it goes very well the sunkissed illusion.
How to Do It:
Grab a toothpick and use its bottom tip.

Spray mist on the toothpick and

 

pick a light brown shade in your eyeshadow palette

Stamp small dots on your cheekbones and across your nose ridge

Finally, spray mist for a clean finish
5) The Fruity-Tooty Look
The look is a hot trend in 2018 and 2019. Korean girl groups such as Momoland and Red Velvet wear fruity shades of makeup in music videos and live performances. 
https://www.instagram.com/p/BvlqpBsAZrY/
What to Use:
Since the look is very feminine, warm peachy hues and shades are used. Also, it is better to use liquid-based products because the look incorporates the glass skin trend.
How to Do It?
Spray on makeup mist or primer to your face and neck. Optional: apply a makeup base or BB cream. Some people skip this step avoiding too many layers.

Apply a small amount of liquid foundation on face and neck

For the eyebrows, use brown or gray shades. You can either go for the messy eyebrow or the fine and neat brow as long as it is not too thick.

Apply any pastel shade for your shadow. For further definition, trace your under-eye with the same shade as your eye-shadow. To add more glow, apply highlighter on top of the eyeshadow.

For your lashes, do not use the volumizer mascara, instead choose the lengthening one.

Highlight the t-area to contour your face.

For your lips, use a pastel color that matches your eyebrows.
Note: Do not use a matte lipstick or lip gloss. It does not suit the look very well.
Pro Tip: Use sparkly contact lens in the shades of brown and gray to enhance the look.
6) Straight Brows
The one thing that distinguishes a Korean idol from the rest of the celebrities is the straight brow trend. This look is so popular that many people had their eyebrows permanently tattooed. If you do not want to have your eyebrows done, there are ways to achieve this look.
How to Do It?
First of all, you have to erase the end tip of your eyebrows. So, using a brush, apply glue on the curved part.

Apply, a generous amount of concealer on the glue layer to cover the tiny hairs. Note: make sure that the concealer is a shade darker than your skin tone to compromise with white glue. 

Blend using a paddle brush or a sponge.

Using a black eyebrow pencil, fill in the covered areas by drawing the rest of the hair. 
7) Aegyo Sal Look
Aegyo Sal refers to the skin under the eyes and means winsome skin.  The makeup technique is perfect for people who are always up all night and develop dark areas under the eyes.
What to Use:
The purpose of this look is to cover the dark area under the eye but creating illusionary eyebags.
You only need three things for this look. First, is a concealer that is one or two shades lighter than your skin tone. Second, brown-hued tint (eyeshadow) to contour the bags and third, cotton buds to apply and blend.
How to Do It:
After applying your usual base-make up, use a light shade of concealer under the lower lash line.

Using a brown eyeshadow, draw your bag a few millimeters under the lash line with cotton buds.

Blend with the clean side of the cotton bud
8) The Puppy Eye
It is a characteristic among many Asians to have a small and prolonged eye shape. Many Koreans want to create an illusion of rounder eyes. The puppy eye look is perfect for those who want to make their eyes seem bigger and rounder.
Contrary to the cat eye trend, this look is a lot less tedious. You just need your favorite eyeliner, preferably with the pointiest tip.
How to Do It?
After applying your eyeshadow, trace your upper lashes.

Unlike the cat eye extent the line downwards.
Pro Tip: Apply a lengthening mascara on your lashes. This technique complements the look because it further defines the eyes.
9)

 

Gradient Lips
The trend is a perpetual trend since it became popular in 2016. Three years after, it is still a phenomenon in the beauty industry.  The look is very natural and gives the person a youthful vibe. It is like you just took a bite from a cherry colored popsicle.
What to Use:
If you are aiming for this look, you will need a skin-toned concealer and primer. For blending, you can either use a small brush or your fingertips. For the lip stain choose a reddish shade.
Pro Tip:  For the lips, use a glossy product rather than a matte tint
How to Do It:
Using your small brush, apply an ample amount of primer on your lips.

Lightly dab the concealer over your lips to cover it up. Then, use your brush to blend it over.

Apply a small amount of lip stain on the lower part of your upper lip and the upper part of your lower lip.

Blend. Note: The color concentration should be in the middle part of your mouth so blend the lip stain outwards.
In a nutshell, the trademark of Korean makeup is the "bare minimum" look. Almost all of the trends highlights natural beauty and minimalism. The culture of Korean makeup can also be a campaign to embrace natural features, unlike other makeup trends that comprise of a lot of layers and make the person almost unrecognizable.
So, the best Korean makeup trends were enumerated for you with some pro-tips from makeup enthusiasts so that you start trying these for your everyday look. Which one is your favorite?