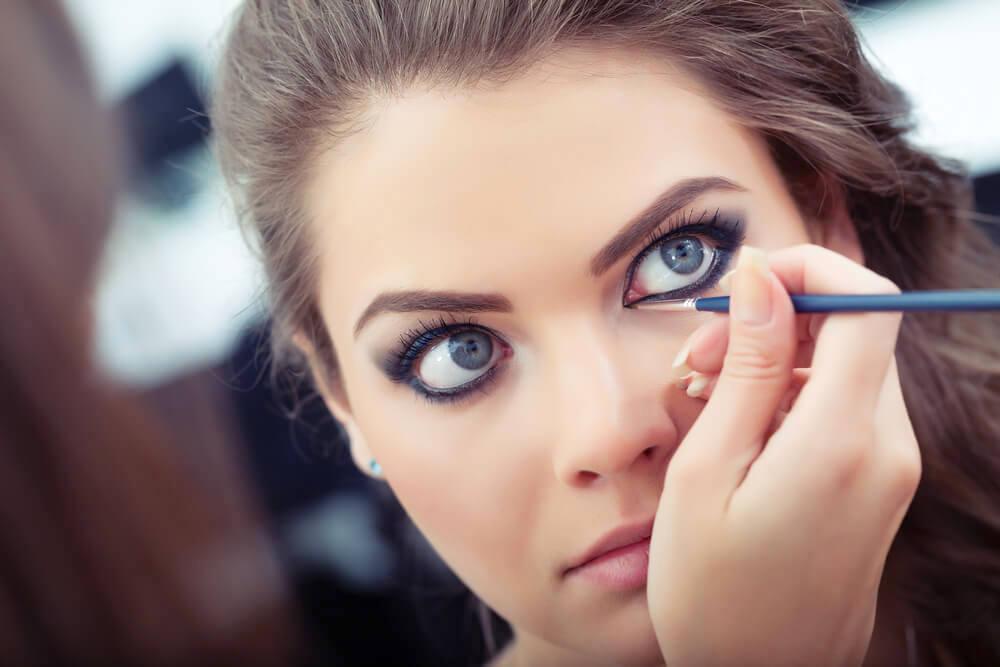 Are you too attached with your black eyeliner? Just some advice, it is now time to expand your options this 2019! The classic dark and black cat eyes may still be in the trending list, but you might want to try out the new offerings of the white eyeliner. If you are still hesitant to go with this look, listed below are some of the innovative ways to use a white eyeliner.
White Cat Eye
https://www.instagram.com/p/BwDRrPojl_Z/
This style is probably the most common use of white eyeliner. A traditional cat eye look usually brings out the glow in your eyes. To create one using a white shade, start by lining the edges of your upper lid and flicking a small liner at the corner of both of your eyes.
https://www.instagram.com/p/BwM8wlGAiN1/
If you are housing hooded eyes, make sure to shape your eyes while they are open. It will ensure that there are no hidden creases within your lids.
Line the Waterline
https://www.instagram.com/p/Bu60PPYgHn3/
Do you know that you can use white eyeliner to lift your eyes and instantly make them look bigger and rounder? This style can be achieved when you place white eyeliner to your waterline.  
Some people would be a little bit hesitant in applying this style. These are usually people who have dark skin tones. They would often feel the white shade of the eyeliner would show an unflattering and contrasting look. To avoid this, you may opt to line your upper lash line with black eyeliner after filling your waterline with white. It is the perfect approach to create a balanced and subtle look.
Eye Shadow Pop
https://www.instagram.com/p/BwVGkKgn4mH/
The eye shadow pop is the most basic makeup design you will engage with. Use the white eyeliner to apply the color to the ENTIRE eyelid area. No need to be wary about the strokes and amount of shade. You can fix this imbalance by using your ring finger or any stiff eyeshadow brush to blend and scatter the product. If done perfectly, there will be an even distribution of the product. 
From here, you can now use any color of eyeshadow. Blending it with the bold white look caused by the eyeliner will definitely enhance the shade and can create an instant pop of color. The white eyeliner used as a base will also prevent the creasing of the eyeshadows. Lastly, this will also help in ensuring that your makeup will last a little bit longer than the usual!
360-Degrees White Shimmer Eye
Do you have the beauty balls and confidence with that of Rihanna? If that is the case, the 360 Degrees White Shimmer Eyes may be the best look for you! The singer usually lines her lower and inner upper water lines with black eyeliner. Upon finishing this, she then traces her eyes through her lash lines with white eyeliner.
Curious about what it looks like? Its ending look will be as icy as Elsa's look in Frozen, and it will definitely be gorgeous.
White-Black-White-Black Effect
https://www.instagram.com/p/BuXNewpnom2/
The layering effect is perfect for those who have owl-like eyes. Trace the upper lash line at the start using a black eyeliner. From here, top this with one layer of a white pencil. On the other hand, follow this look by tracing the lower lid waterline with white shade and then place a black layer underneath it.
This technique will give a little bit more accent to your eyes. It will also show more flair on the side. Kourtney Kardashian usually caters this look during red carpet events.
Inner Corner Pop
https://www.instagram.com/p/BwXv4qOnlFh/
Some people find this look like something insane and uncomfortable. However, if you have eyes that are a little bit dull, tired, and boring, this is probably the best style for you.
To achieve the inner corner pop look, use the white eyeliner to carve some white shade at the innermost corner of the tear duct area. If you are afraid that your hands will poke the insides of your eye, the easiest way is to trace the inner "V" of your eyes. It will ensure your eyes will be safe from any poking.
Metallic Cream Shadow with White Liner
https://www.instagram.com/p/Bv6WElDB4Tm/
The white eyeliner look is always a trend every single season while the metallic cream shadow is the best go-to look during the fall. With the elegance and uniqueness of these looks, why not try to combine these two to be able to come up with fiercer eyes?
First, apply the metallic cream shadow to both your lower lash line and upper lid. From here, use a white pencil to create a line on your lower waterline.
Retro Statement Eye
https://www.instagram.com/p/BwJR_P8hygf/
Experience the 60s vibe with a combination of black and white. To achieve that look, create a black wing on the top lid of your eye and then add another lining on your lower lash line using the white eyeliner. Top it off with a white flick at the inner corner of both of your eyes.
Professionals say that this makeup is equivalent to a yin-yang symbol. So, if you are feeling a little bit superstitious and want to find the perfect balance in your life, make sure to consider this neat look.
Triple Threat Effect
Are you feeling a little bit of Katy Perry in you? If you are, the triple threat effect will make you feel more confident in achieving that look.
Basically, what you are trying to achieve is a three-layered cat eye look. Use a black eyeliner for the upper lid, a white shade for the middle layer, and any colored liquid eyeliner to top everything off.
https://www.instagram.com/p/Bv5SfSPFAE9/
Some people feel a little bit awkward when trying this triple threat effect because of its boldness. However, the best way to go about this is to experiment with the color combination first so you'll be able to see whether this 60s-inspired look is best for you.
Brow Bone Lift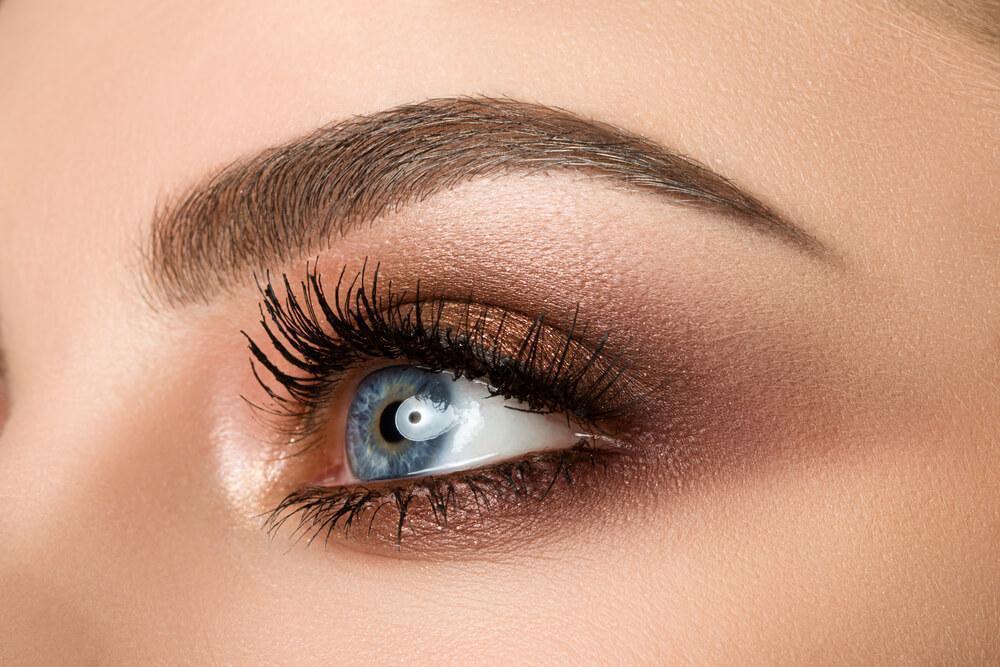 Believe it or not, white eyeliners also can lift your eyebrows. First, trace the shape of your natural eyebrows to be able to highlight its curves and overall appearance. After this, apply the white eye color under the highest point of the brow bone. This move will definitely highlight your eyes softly and boldly at the same time.
If you are looking for a more dramatic approach to this look, use the white liner to trace your natural brows from where the eyebrow arch starts and ends. This technique will give your eyes a little flair. It is also considered the best trick to life your eyes!
Dreamy Eye Effect
https://www.instagram.com/p/BwIuSmdlEam/
Are you aiming for dreamy eyes? You can achieve this by lining your upper eye with white eyeliner. From here, you can then place a soft woosh of white on the outer corner of both your eyes.
Another way to go about this is to trace the inner "V" corner of your eye with the liner. This will definitely take your style to the next level!
Half Cut Crease
https://www.instagram.com/p/BwTbafDFF0J/
The half cut crease is ultimately made for the fall season. However, no matter how much you love this kind of look on its own, it is also good to experiment and add a touch of white on it. Blending the white liner to this shimmery warm style will definitely define the eye creases and will make your eyes pop. 
Just simply draw a thin line halfway across the eye creases, and you'll achieve this customized look in no time!
Full Cut Crease
https://www.instagram.com/p/Bv-q7n9pSs3/
Whenever people from the fashion world are asked to describe this bold look, they usually say that they consider it as a "double-take glam." It has the same procedure as that of the half cut crease. The only difference is instead of drawing a thin life halfway across the creases, the full cut requires placing a clear and definite line between the eyeshadows and full-color glitter.
Winged Eyeliner
https://www.instagram.com/p/BwSYT4uBymt/
Winged eyeliner is also helpful when creating an illusion of bigger and rounder eyes. If you have small eyes, kindly avoid putting heavy eyeliner, no matter what color it is, on your upper lid. It will only make your eyes look smaller.
What you can do is to draw a thin line on top of your eyelashes and draw a subtle flick starting from the third to the last area of your lashes up to the outer region. This style will not only make your eyes look bigger, but it will create a bolder aura for you.
Monolid Liner
https://www.instagram.com/p/BwLbqwhHwmu/
Are you familiar with the term monolid? Basically, monolids are the kinds of flat eyes with barely any crease at all. At the same time, the brow bone is also less defined here. If you have eyes like this, you should apply your white eyeliner on a monolid style.
Start with creating a thin line at the inner corners of your eyes. As you draw until the outer area, make sure that the line gets thicker per area. This technique is to ensure you create a little bit of body around your eyes. Individuals who have monolid eyes may opt to play around with either cate eye looks or the winged liner style to put some accent on the face.
Hooded Liner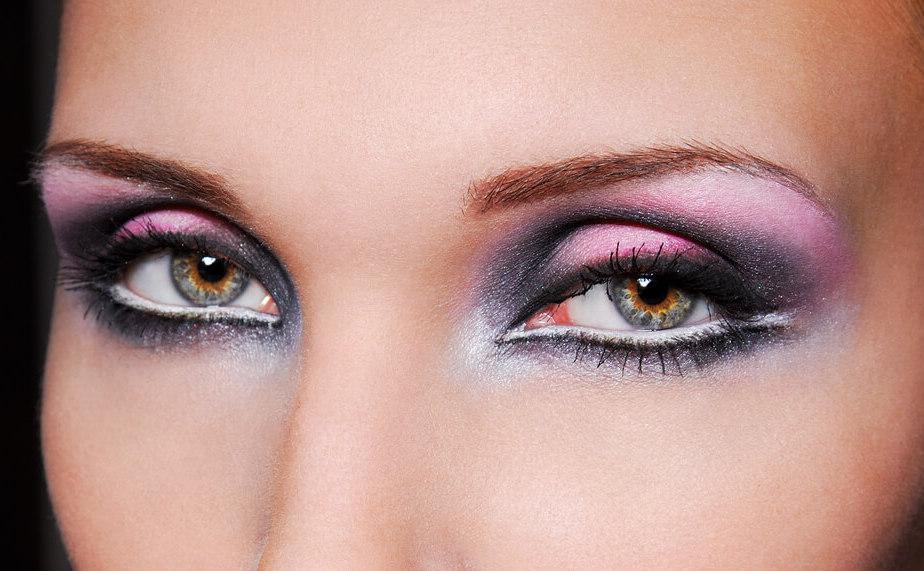 If you feel that your eyelids droop down on the area of your crease every time your eyes are open, then you might be housing some hooded lids. These foldings cause both eyes to look smaller than they actually are.
You can solve this by applying liner between your lashes' roots to be able to thicken your lash base. Be sure to apply thicker liner also at the upper and lower outer corner of your eye.
Lip Base
If ever you run out of lip liner or any lipstick base, you can also use the white eyeliner as your main instrument. First, cover your lips with the white shade and use your fingers to blend it properly. From here, you can now add any color of lipstick over the base. Make sure that you will be able to cover every area on your lips to avoid seeing blotches of white.
Using the white liner as a lip liner and lip base will enable your lipstick to stay longer. It is also useful in not making the color bleed.
Just a precaution, however, there are some eyeliners which carry a disclaimer "Not for use on lips." If you see this, make sure to comply with it. The reason why product makers placed this is that its formulation might contain ingredients which should not be ingested (which may happen when you wash this off using your tongue) and which are not FDA approved.
Blemish Camouflage
Are your blemishes always causing you hassle and trouble? Believe it or not, white liners can also be used as a perfect cover to your blemishes. Gently dot the liner on the entire blemish and use either your fingers or any beauty blender to balance out the amount. Afterward, apply your concealer to your face to add another layer of protection and cover.
Perfect Cupid Bow
If you think that eyeliners are only for the service of your eyes, you are wrong. Surprisingly, you can also use this as a substitute to a lip liner.
Start by applying the said lip liner to the topmost cupid bow area. This makeup effect creates an illusion that your lips are bigger than the normal. Make sure, however, to seamlessly blend the product with the lipstick. If this is not achieved properly, there is a chance that your lips might stand out negatively.
There are many ways on how to use your white eyeliner – some may seem just like normal uses, but others are a little bit unconventional. So, what are you waiting for? Study your face features and experiment now to be able to achieve the perfect look for you.