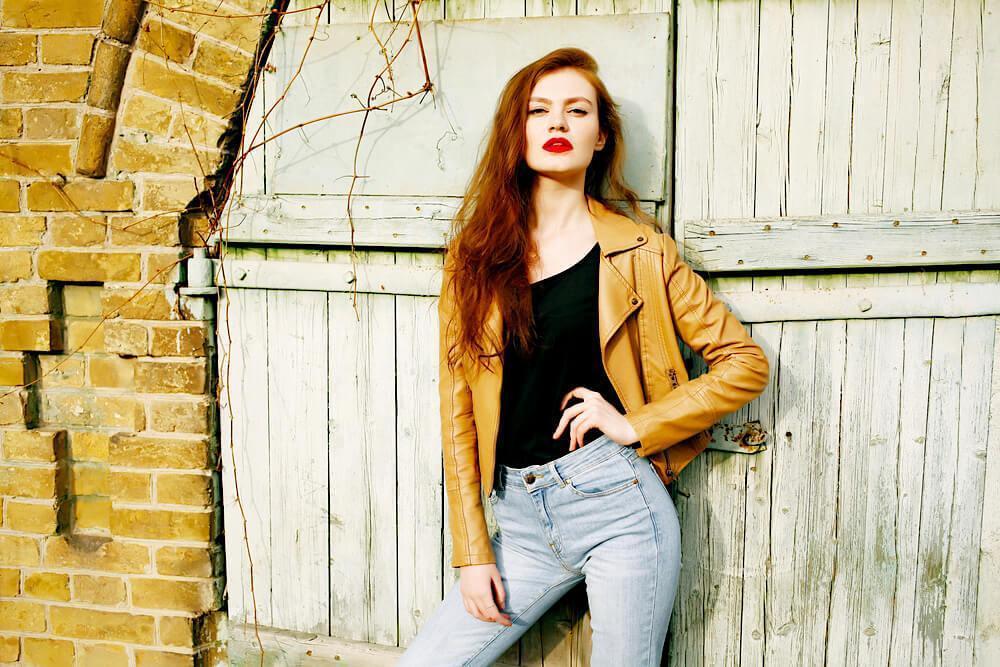 If you think that fashion begins and ends with the basics, you haven't even made a dent on your autumn wardrobe. There's a whole world beyond pants, skirts and tops! You've got earlobes, fingers, necks, wrists, and waists just waiting to be adorned with that crucial piece that can make or break your outfit.
If you have yet to start gathering your fall fashion accessories, here is a little bit of what you might want to put on your list.
Scarves
A scarf worn the right way grants its wearer authority. There is nothing like a scarf to make an artist look more artistic, and actress look more glamorous, a politician to look more powerful, or a rock star look more rock-n-roll.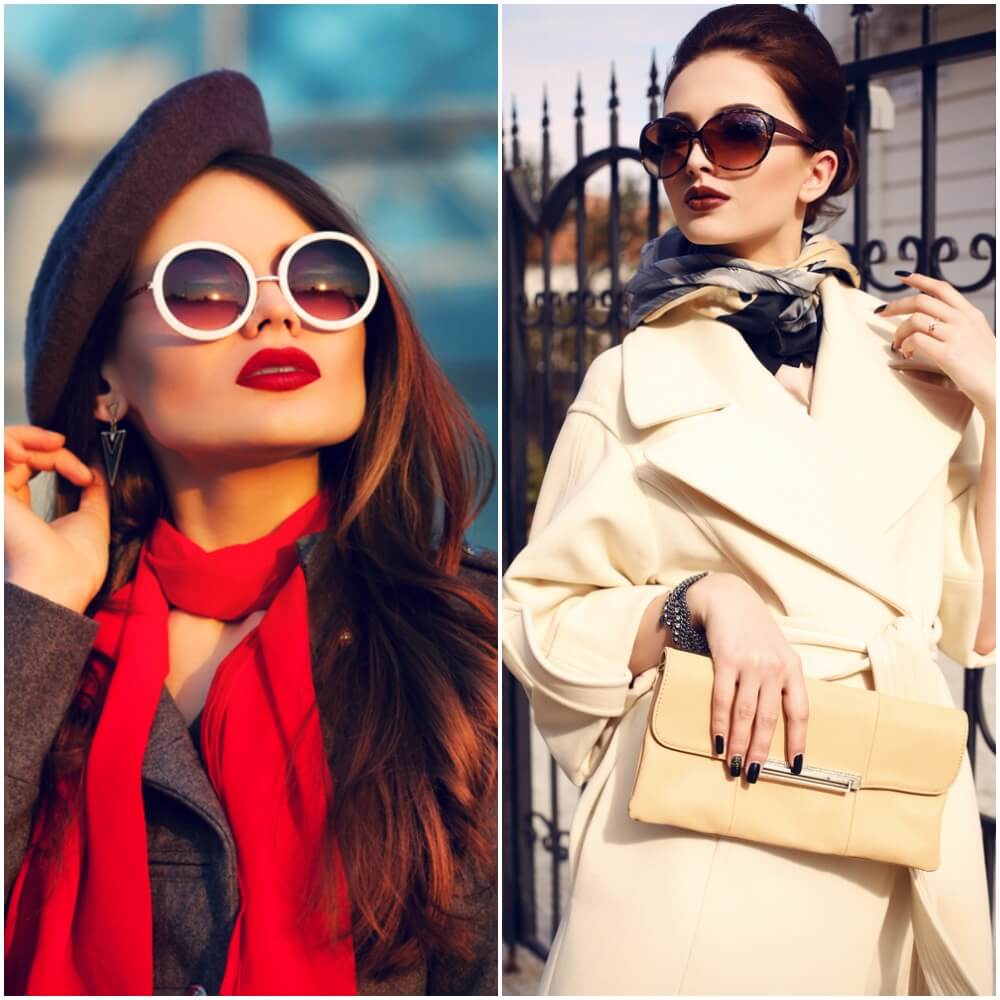 For colder weather glamour, Rebecca Minkoff's ruffled muffler has ample material to provide full body warmth, while her paisley skinny scarf can be worn long or wound around the neck. Kate Spade's silk bandanas keeps the with in fashion with the New York Hot Sauce Square Silk Scarf and playful New York Chili Pepper String Skinny Scarf, while Burberry mixes fashion and function with the Giant Check Print Wool and Silk Scarf.
Necklaces
Of course, no outfit would be complete without the right statement necklace, and the runway had no shortage of these, and not just against solid backgrounds. While bold necklaces showed up as a stark contrast to monochrome shirts, others added a more playful touch to prints.
Prada's double-strand choker of shells made a bohemian addition to a turquoise-beaded shirt, while Celine's statement monogram necklace dangled mid-chest against a black turtleneck for a gangsta-meets-high-couture effect. Calvin Klein doubled up on necklaces pairing a celestial choker with a longer charm necklace, while Lanvin conjured savagery with a daring feather necklaces.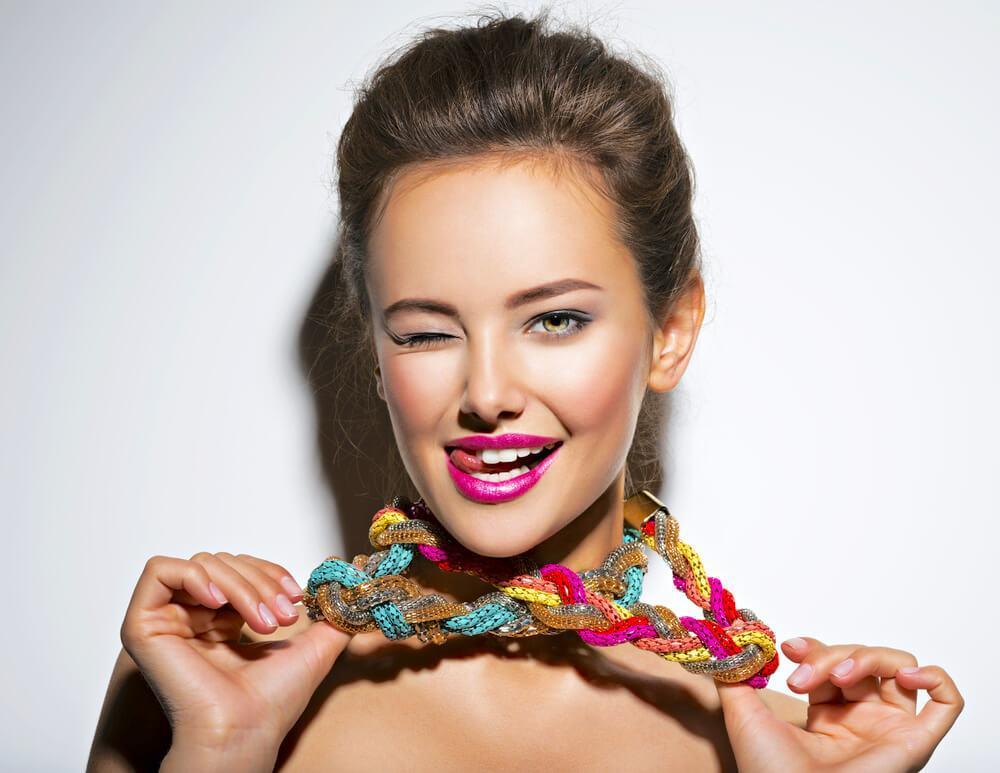 And for those nostalgic for childhood, it would be remiss not to point out the profusion of designer necklaces bearing a striking resemblance to the edible "candy necklace." Both Dolce Gabana and Missoni offered up colorful beads that looked good enough to eat, something the less monied fashionista might want to take into account.
Earrings
Never underestimate the power of a great pair of earrings to bring the urban chic to an outfit. When it comes to earrings, the hoop seems to be holding strong as a fashion favorite, variations though there may be.
Versace and Michael Kors are favoring bold statement silver and gold hoops, while Fendi offers a mod take with their white plastic rings. Of course, there is still a place for the classic dangling diamente, as seen on the Fendi runways, as well as art deco and geometric dazzlers, shown by Stella McCartney and Balenciaga.
Dress Shoes
It usually seems that there is no accessory more utilized than the shoe when it comes to designer's taking creative license — and this year, bringing on the bling was a recurring theme. Heels and straps were the most common target for shiny stones this year, although it seemed like everything was fair game for bedazzlement. Calvin Klein showed off white sandals with a full-on rhinestone ankle bracelet attached while Gucci modeled rhinestone square-heeled strappy sandals over floral socks for some baby doll chic.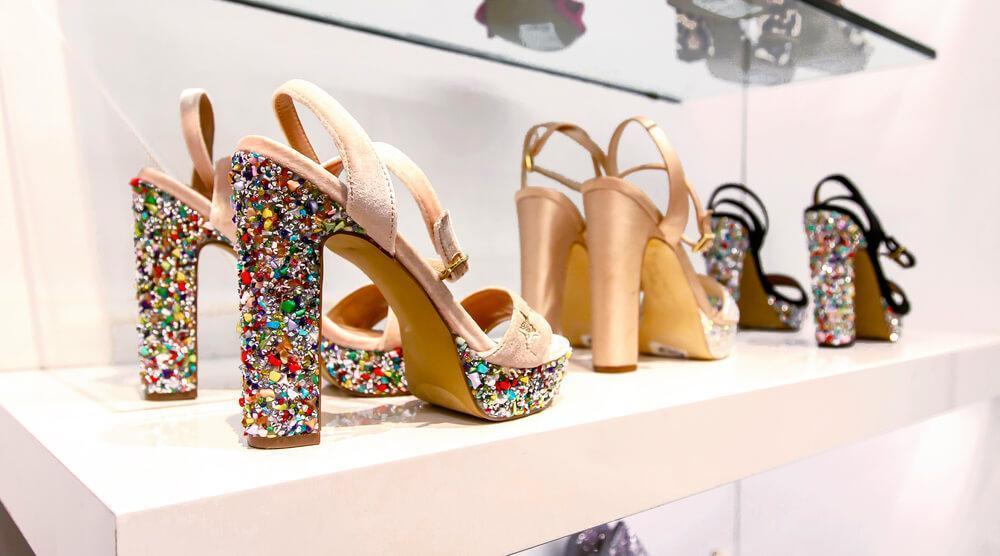 Moving on to boots, Dries Van Newton ushered in the space age, with red rhinestones affixed to black fabric boots balanced on red lucite heels, and JW Anderson even blinged out his flip flops. Most talked about, however, would have to be the Yves Saint Laurent disco ball slouch boots, and the Dolce and Gabana everything-but-the-kitchen-sink glitter and glam buckle-up booties: both indisputable show-stoppers.
Purses
If you've had enough of purses that look so cute enough to double as home decor, your time has arrived. The new wave of purses, are all about business, and are, almost without exception structured handbags.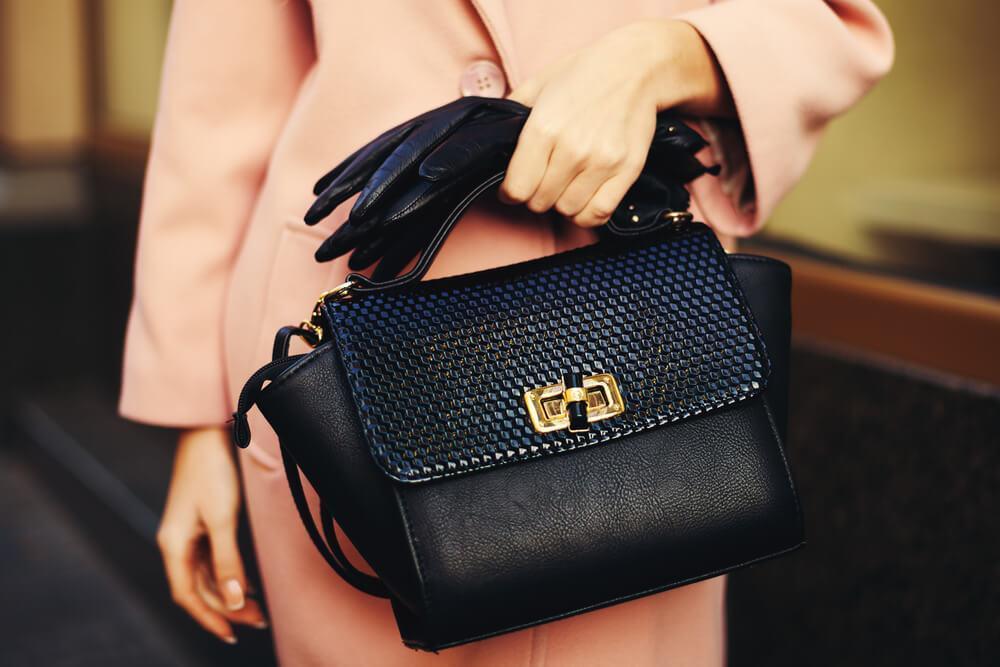 The new Balanciaga forest green purse has a functional sophistication, as does the brown lizard Dries Von Noten with a no-nonsense gold clasp, both with shorter handbag length straps as well as longer shoulder-length option, while the Fendi model did of mod take, with a white purse with stark black trim.
Of course, it's not all work and no play. Gucci brought the girly femininity with its butterfly bag, but did not cave on the solid structure, and Victoria Beckham's geometrical boxy red design was all about sharp edges and simplicity.
Boots
Bring on the clunky-heeled boots. Whether you're wearing your ethereal fabrics or tailored suits, workboots, western, and chelsea boots are the way to go, but keep the heels chunky.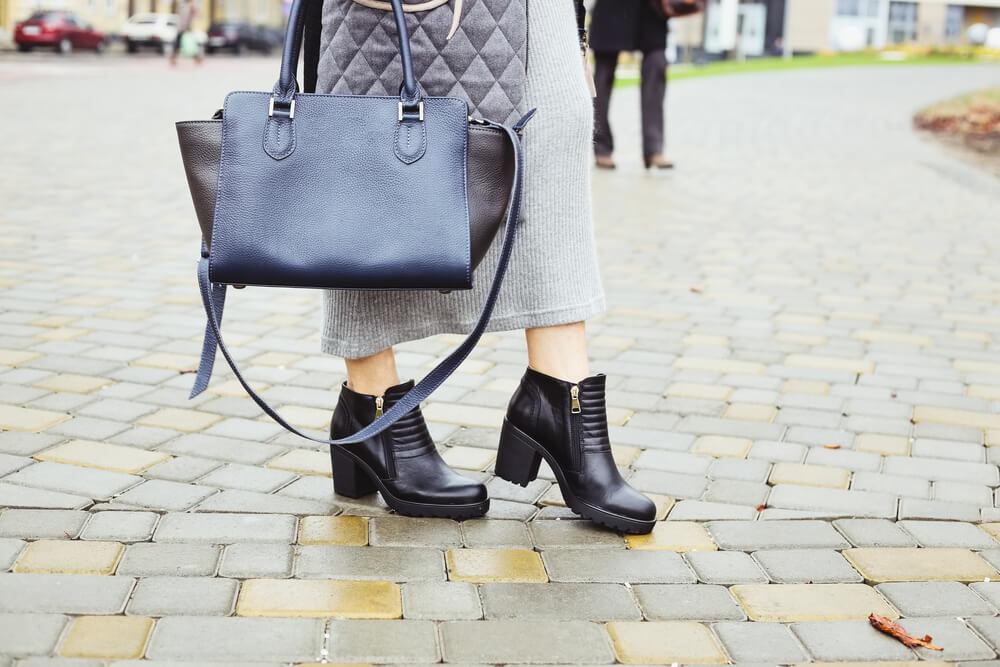 Gone are the days of the flat-heeled Beatle boots, the Lanvin versions come a bit closer to the elevated Doc Martens when it comes to soles, as do the Alexander McQueens with red laces running up the side. Workboots are also getting a bit of a boost when it comes to heel height, with Altuzurra's sturdy black combats adding a few inches, and Tod's goes so far as to add a feminine heel to army green workboots.
Tiny Bags
Big things don't always come in small packages, and we certainly don't know how you're going to get your cell phone and wallet into them, but eensy-teensy bags and miniature purses are all the rage when it come to accessorizing. The sizing here ranges from somewhat functional to downright minuscule, with options ranging from 'able to fit your cell phone' to ' going-to-do-the-laundry coin purse', with some designers seeming to aim for a sleek, elegant alternative to a bulky bag, and others aiming for a more eye candy appeal.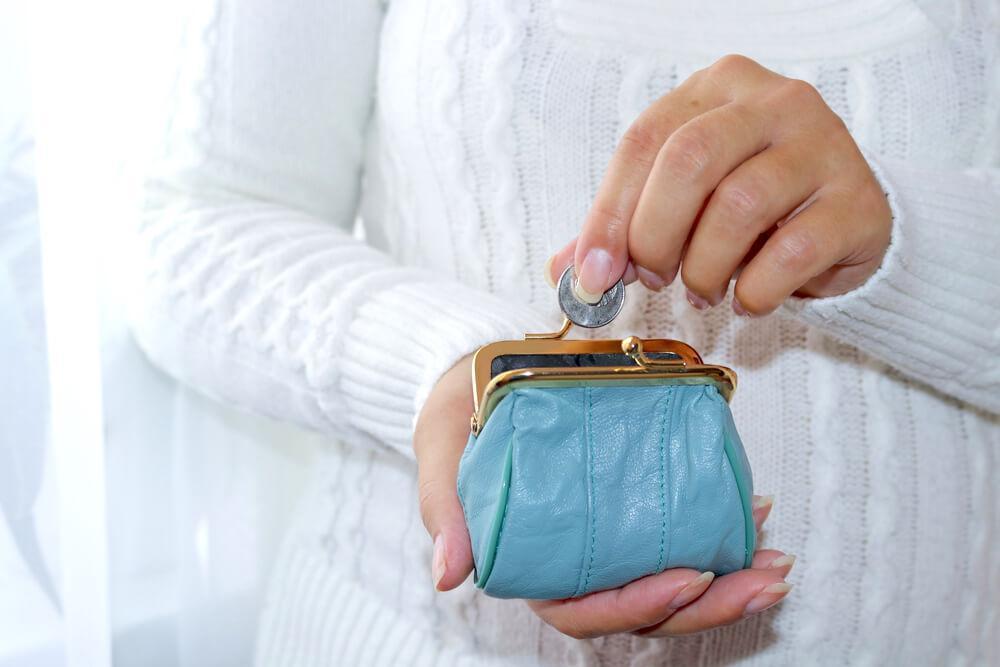 Celine's neutral-colored leather offering is close in size and shape to an eyeglass case, with a shoulder strap for minimal distraction, while other purses make no bones about taking center stage. Coach's purple mini purse is on full display as a body central necklace with gold clasp and appliquéd leather flowers, while Gucci's black leather streamlined necklace/coin purse has a more classic effect. Lanvin's elegant tiny white-beaded purse could easily serve as an evening bag, while Fendi's itsy-bitsy bag, with metal hoop handle, might do double duty as a rather large keychain.
Thick Chokers
While the ancient practice of neck stretching is not likely to resume any time soon, there is a noticeable profusion of thick chokers on the runway. Ranging from heavy metals to playful bauble there is a definite place for statement-making, collarbone-hitting accessories in your fall wardrobe.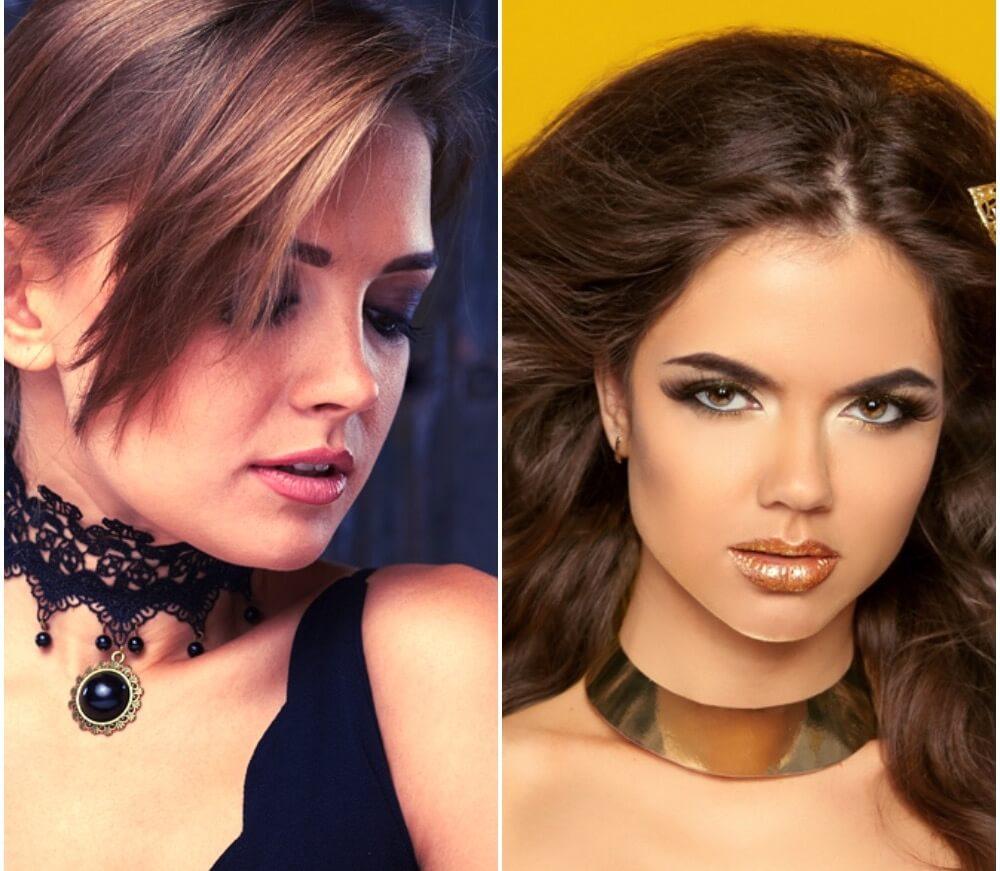 Chanel's crowds the neckline with three silver chokers, accented by a crystal studded grey headband, while Marni adorns the collar with an oversize link chain in electric blue and black. Dries Van Noten's gold lucite marble-shaped earrings dangle like grapes from the ears, flowing seamlessly into a matching marble beaded choker. Pucci attaches a multicolored mosaic-beaded collar to a wildly printed silk shirt, while Alexander Wang adds a high-shine bonus to his low cut cold shoulder outfit.
Fur
Hats and jackets weren't the only furry accessories this year. Purses and shoes were also popular items for some warmth and fuzziness. While some designers chose to cover their handbags in fur while using a more traditional material for the handles, for others it was all about furry handles on smooth purses.
Dries Von Noten's garnet red fur handbag came attached to a vinyl strap, while Miu Miu's placed a furry handle on a red leather structured purse. Prada improbably paired a functional black canvas tote with a mop of gold fur, while the strap-on Valentino crossbody bag is completely padded in bright orange fur.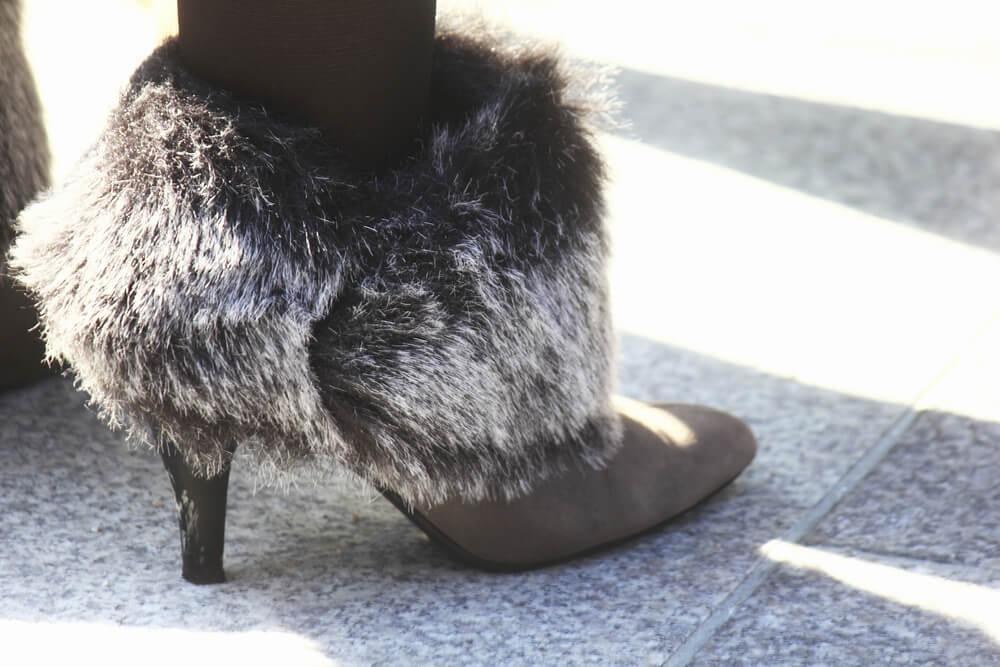 The use of fur on shoes was probably made for some of the most creative pairings. The Christopher Kane fur-lined Crocs would definitely have to get some kind of award for originality, with honorable mention going to Simone Rocha for her hoof-like fur-lined boots. Also deserving of notice were the Valentino fur sandals and the Mirelle vinyl beige boots with white fur feather feathers protruding from the top.
The Wide Belt
Whether its cinching in your coat, bringing some structure to your hip huggers, of definining the waist of your dress, you can't go wrong with a great wide waist belt.
Nina Ricci used a wide waist belt to give some structure to a spacy pink jumpsuit, while Tod's put a super wide corset belt on a black raincoat for a dramatic flair. Roksanda brought some color with a red vinyl wide belt, while Isabel Marant belted a mini with a camel-colored seventies retro wide belt to mixing schoolgirl chic with thigh high boots.
Fishnets
Fishnets always seem to bring the perfect amount of trashiness to any outfit, plus they hide a multitude of sins when it comes to leg imperfections. This year, fishnets were used in every possible incarnation.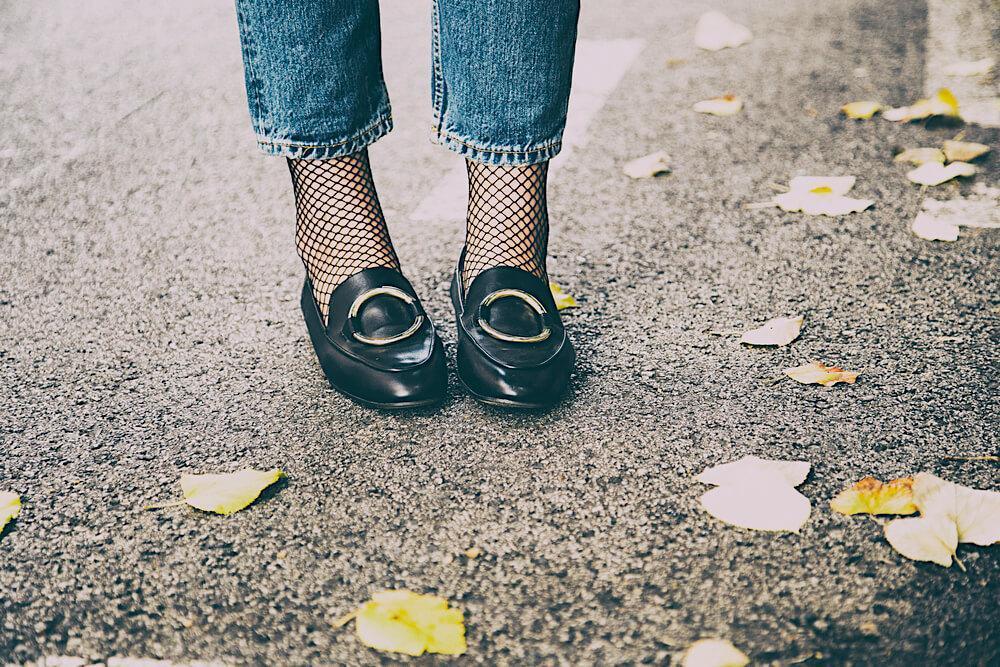 Phillip Lim layered a rust-leather lingerie style shirt vest over a fishnet long sleeve. Jason Wu downplayed the elegance of a body-hugging black patchwork gown with a side slit revealing a fishnet covered leg. Simon Miller brought some flesh to his winter turtleneck and wool skirt by adding some fishnet stockings to the mix, and Cinq Et Sept incorporated fishnets into an eclectic mix of business and pleasure with a tailored blazer and asymmetrical skirt.
Hats
The modern woman wears many hats these days, and that should not just be taken as a figure of speech. In fall, hats may be just the thing for those cooler days, but fashion does not have to be sacrificed for function. Let not the currently trending streamlined jackets prevent you from topping the A-list with some of the boldest toppers on the runway.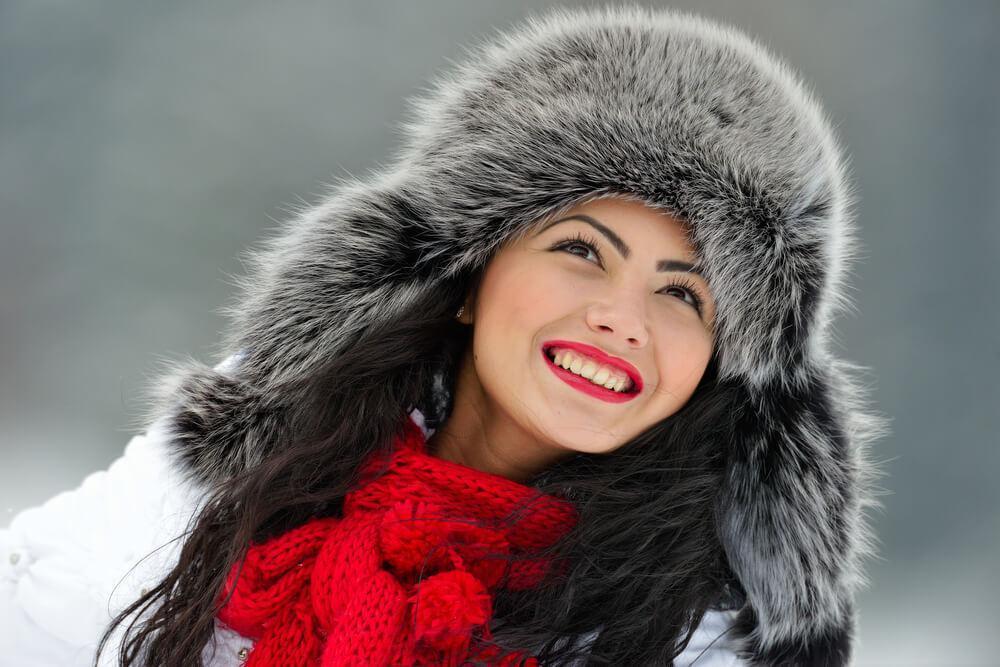 You can't go wrong with fur when it comes to making heads turn while keeping your own warm. Take inspiration from the Coach and Miu Miu runways, with fur caps in vibrant blues or rust-jewel tones with matching fur collars to make a lasting impression, or stick with a leather beret, for a dashing look with international spy appeal.
Ponchos
Somewhere between the sweater, scarf, and jacket lies one of the most versatile, fashionable fall accessories of all. The poncho is great way of adding an comfortable layer of warmth that suitable for both indoors and out. Although the poncho is most commonly bohemian in style, there are a handful of more structured ponchos cropping up this year.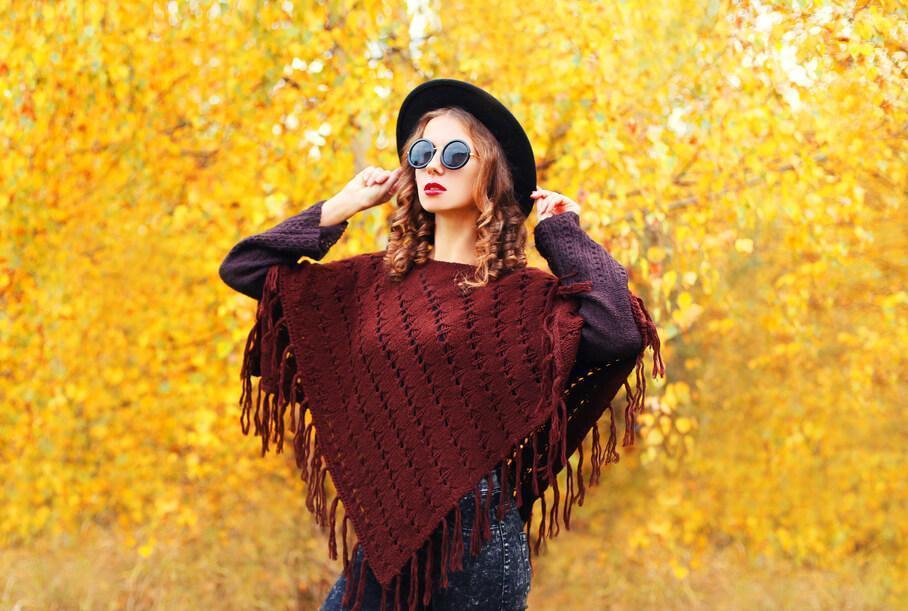 BP's plaid capes pay tribute to the traditional western style with a waist-length red and black buffalo plaid wrap, and fringed knee-length poncho. Burberry offers up a Genuine Fox Fur Trim wool for sophisticated warmth, while Etro shows a kimono-like fringe trim floral print in lightweight and vibrant colors, perfect for warm summer nights.
Sandals with Nylons
If you can't bear to part with your pretty sandals at the end of the summer, you certainly don't have to. The latest development in the trend of wearing underwear as outerwear is pantyhose with the open toe shoe.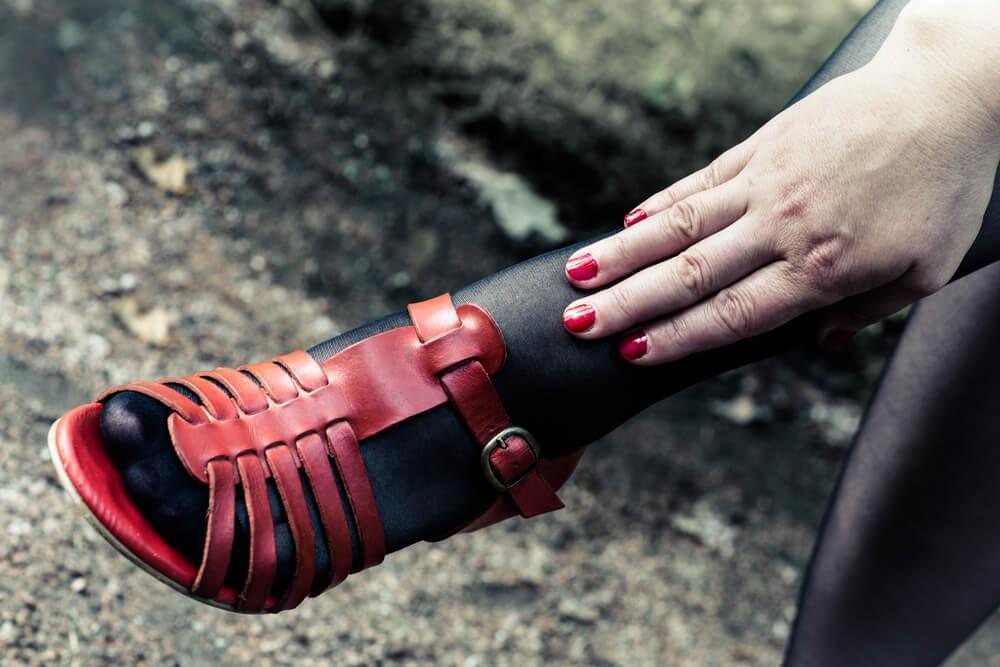 Altuzarra showed cherry print black nylons cattily worn under a pair of red vinyl open toe shoes, while Balenciaga's white square toe sandals were enhanced by a lilac nylon background. Celine brazenly paired semi sheer stockings with strappy footwear, for an unabashedly toe flaunting look, and Saint Laurent platforms were made more autumn-friendly with opaque nylons.
What do you think about our fall accessories list? Do you have any of your own to add? Let us know in the comments below!