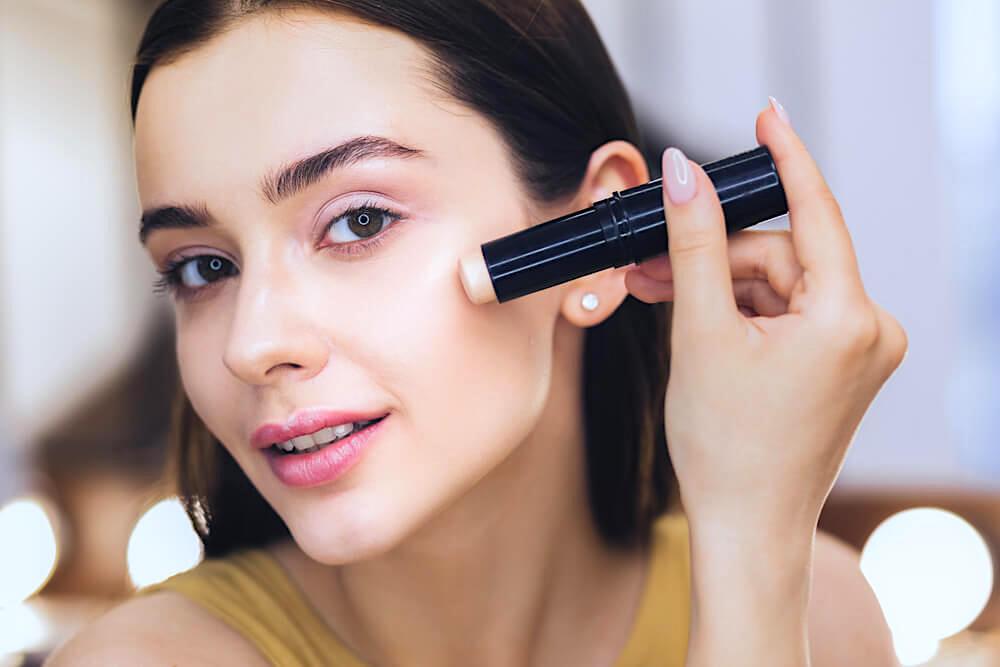 It's the time of the year to explore something new! As they say, you should strive to improve yourself as time passes by. What better way to show improvement than looking better than last year? So, why not try mixing things up and try new tools to up your makeup game and skin care?
For the past couple of years, the makeup industry has taken a long stride. Due to the boom of beauty social media influencers, several innovations have been made to cater to the demands of the public. From brushes to facial masks and lip balms to contouring pallets, this industry is a steadily increasing market of products giving more options to choose from each year.
Of course, it feels safe to stick to the basics because nothing can really go wrong with the products and tools that we already know. But, if you feel adventurous and want to give yourself a bit of makeover this year, here are some products and tools you need to check out:
For Beautiful Lustrous Lashes
It is every girl's dream to have long and thick eyelashes. That is why most women invest in perming treatments just to enhance their lashes. However, these treatments are often pricey, and sometimes cause incidents of hair loss. So, for  more affordable and safer DIY eyelash enhancements, here are some tools to use:
Heated Eyelash Curler
If you want to create an illusion of bigger eyes, this lash tool is perfect for you. It is like a mini hair curler. The heated eyelash curler gently forms wide upward curves which makes your lashes look longer. Also, with its heat technology, it is long lasting, keeping your lashes in place all day. 
Of course, since this is an electric device and you do not want any glitch happening as you use it near your eyes, be sure to read some reviews about the seller before buying one. Be cautious and stay away from low-quality electronic products and buy only from credible sellers. The low price is not worth the hassle if the product blows up or creates a disaster on your look.
Compact Eyelash Curlers
Not only is this little device travel-friendly, but it is also a recommended alternative to the metal lash curler. Why? Have you ever experienced accidentally plucking one or two eyelash hair from your metal lash curler?  If so, it is very painful and frustrating.
Compact eyelash curlers are often made up of plastic, so it is gentler than the metal eyelash curler. You can also be sure not to experience any accidental lash plucking with this little device.
Lash Scissors
Before you get all too excited about using this tool, the pair of lash scissors is only for your false eyelashes. Often, falsies do not exactly fit our eyelids. You use this type of scissors to cut the excess. Why not use regular scissors? Well, lash scissors are relatively smaller and have a curved end which makes it more efficient to cut exactly the point of excess. 
This little tool is super easy to use and handy. It is essential for make-up artists and beauty enthusiasts. Everybody knows about the magic of falsies, but a little excess on the side can make you look tacky. So, you can count on this tiny tool to the rescue!
Level Up Your Blending Game
One big makeup flop that can happen is a blotched foundation. Admit it or not, there are at least three layers of products when we do makeup. So, properly applying and blending is a must to make the skin look natural and prevent smudging. Here are some fun new tools that are certifiably effective:
RMS Beauty Skin2Skin Foundation Brush
This chic brush is to die for! It has swirls on the top to help you evenly blend your finishing powder. It is also useful to remove any makeup residue for a more clean finish. This brush also feels very nice on the skin because of its super soft and gentle bristles.
Blending Sponge Brush
This is a beauty blender with a brush stem. For those who have better control with a grip, this is the perfect product for you! There are many variants of the blender brush, it also comes with the normal egg-shaped blender with a shorter stick, but the best kind really depends on which you are more comfortable using. 
Silicone Sponge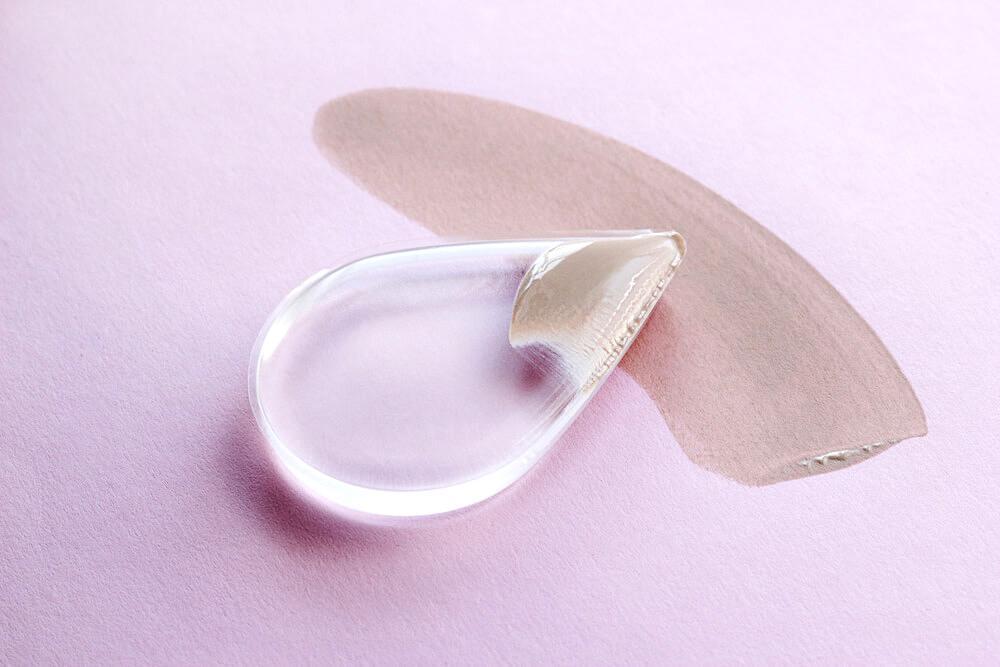 Unlike the normal blending sponge, this product is made up of silicone. It does not have holes which makes it less absorbent. If you want to maximize every single ounce of your foundation, use the silicon blending brush because it does not absorb any product. It directly applies everything to your face.
However, the silicon sponge is better suited if you are out for photo shoots and parties rather than a normal day. This makeup sponge gives a fuller and heavier coverage. So, if you are going for the natural look, it is better to use the usual beauty blender. 
Cosmetic Finger Sponge
This beauty tool is probably a favorite. As the name suggests, it is a blender that fits on your fingers. So, if you are always on a tight schedule, this little tool will definitely be your time saver. You can blend faster by having a better control with your finger. This product is also latex-free, so it is perfect for those who have allergic reactions from certain products. 
For Plump and Luscious Lips
Who did not swoon over the infamous Kylie Jenner lips? The controversial plump lips of the makeup mogul are the main perpetrator of her billion-dollar business. Although she admitted the use of lip fillers, we cannot deny that we also want our lips to look good as hers. Here are some products and tools you can check out for fuller lips:
Lip Brush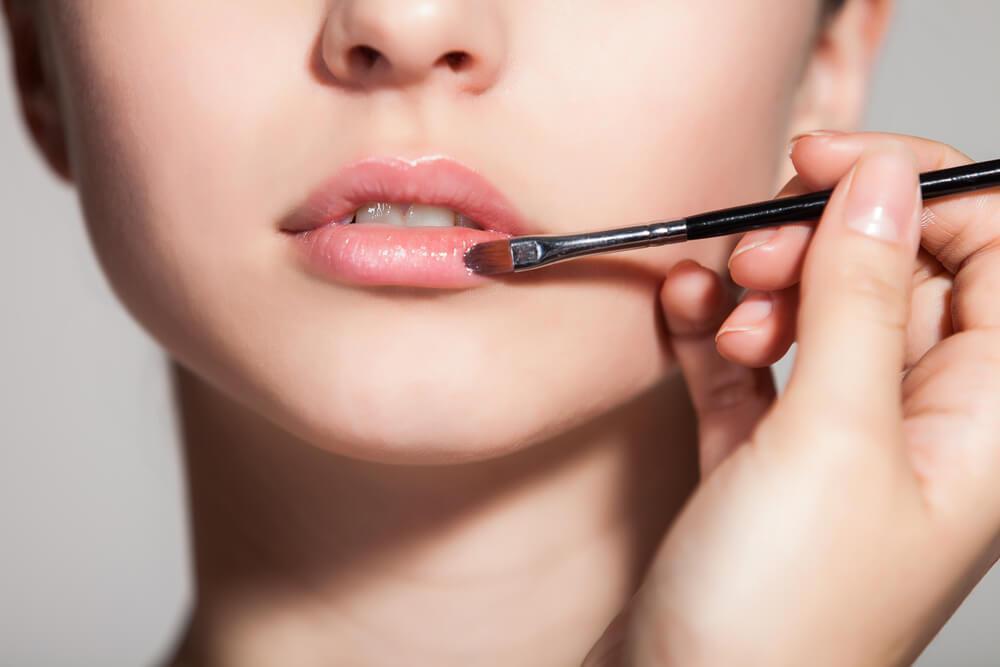 The lip brush is one of the most basic tools that many people ignore. But you can actually do a lot of things with this beauty tool to make your lips look their best. There are many techniques of mixing and matching different lipstick shades to achieve an illusion of plump lips. Also, properly blending with a lip brush fills in the line and creases on the lips giving you a smoother finish.
Lip Treatment Mask
If you are hesitant on using suction cup devices, this beauty tool is a safer alternative. Rest assured, there will be no bruises or red marks after use. The lip treatment mask resembles a face mask in a way that the lips absorb vitamins and minerals from it making the lips instantly look plumper and feel softer. 
Although this treatment takes longer (about 40 minutes) than the lip suction treatment, the results are surely worth it. 
Portable Lip Plump Enhancer
If you have a hectic schedule and do not have the time to go through the lip mask treatment, you can use a portable lip plumping device. Some brands offers a very handy product that is perfect for quick touch-ups.
For Perfect Brows and Bigger Eyes
The eyes are the best asset in a woman's face. Beauty enthusiasts invest a lot of time and money in perfecting the art of enhancing the brows and eyes. Of course, you know about brow pencils, eyeliners, and brow brushes but there is an outstanding product you might not know about:
Shadow Pencils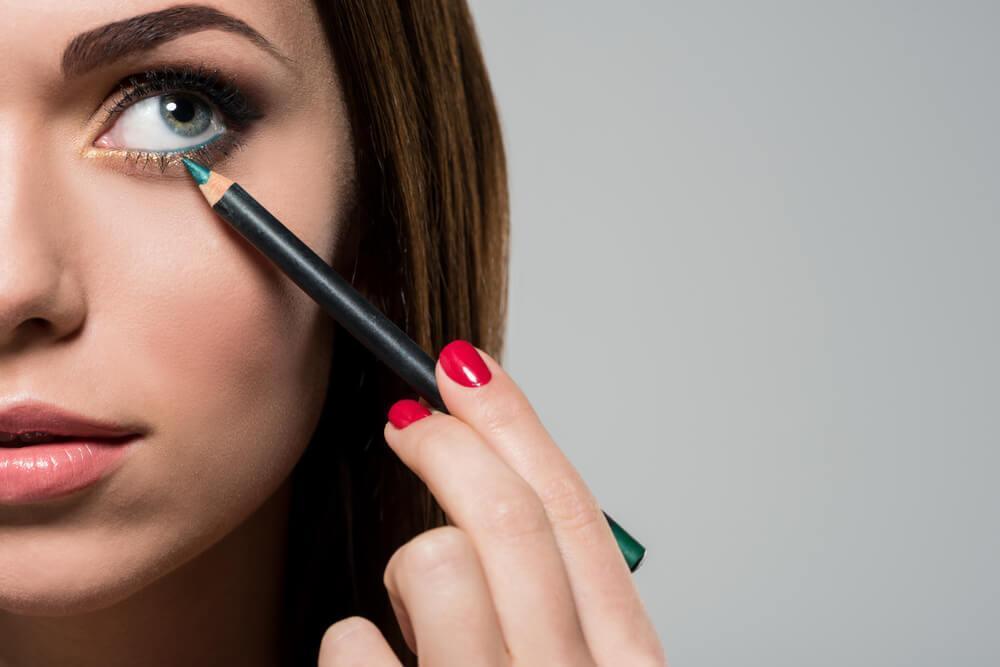 Shadow pencils are used to highlight the inner part of your eyes. These are usually light colors depending on your eye shadow. For a more dramatic effect, use some bright glittery shades for special events and night parties. But of course, you can use it on a normal day just because you feel like it. 
Skin Cleansers
The secret to looking good is a proper cleansing routine. Every time we put on makeup, we expose our skin to foreign chemicals that may degrade skin cells and clog our pores. So, it is very important to be particular in properly cleansing our skin regularly. Here are some of the best tools for the job:
Microneedle Derma Roller System
This system is a portable microneedling device that helps you get rid of wrinkles and fine lines. It tightens and lifts the face giving you a younger-looking glow. But what most people do not know about this little device is it actually helps your facial products better penetrate your skin for better results. 
So if you have acne scars or dark marks and you are using certain products to lighten them, this beauty tool will boost their effectiveness. The derma roller is recommended to be used after cleansing so you can notice results as early as two weeks. 
Vacuum Pore Cleaner
This device uses the suctioning technique to pull out blackheads and dead skin cells into a vacuum. It comes with different shapes depending on the part of your face you are working on. However, redness and peeling may be experienced after use for those who have sensitive skin. 
Facial Steamer
Usually, people only get this treatment in dermatology clinics. But luckily, there are already portable devices you can use at home. Facial steamers use micro-steam technology to detoxify skin and dead skin cells and blackheads. It also clarifies and hydrates the skin. Immediately after use, your skin will feel smoother and softer. 
How to Be a Wise Shopper
The beauty tools above are just some of the products you can check out for a better looking you! It is always fun to experiment with new products, but it is best to be cautious of what you apply to your skin. Although it is tempting to give in to the big discounts in the beauty store, it is best to take a step back and examine the contents of the products. 
Here are some guidelines before making a purchase: 
1. Read the Reviews
This is essential especially when buying more expensive products. Remember, expensive does not mean effective. It is best to do your research before making a purchase. Do not just read from one beauty site, check out two or three. You should be sure that your purchase will be worth your money. Furthermore, you can also find legitimate sellers that offer lower prices on the internet to save some cash.
2. Know your Skin Type
We have different skin types, so effectiveness may vary from certain products. When buying a new product for the first time, check out the ingredients to see if you may have adverse reactions to it. You may not be familiar with all the harmful ingredients for your skin, so the best thing to do is to buy in small amounts for your trial period.
3. Buy Cruelty-Free
While you do your research, also check what products are not tested on animals. Some companies are already practicing this platform. It is always worth investing your money on sellers that advocate animal rights. 
Beyond the Products
We can buy many products for us to look good, but they can just do so much. Internal process in the body plays a bigger role in how we look on the outside. It always manifests from the inside out. So, more than the topical creams and other products we apply, or the devices we use, we should also be mindful with our overall wellness. 
Here are some practical things we can do:
Keep your Stress Levels in check
With the demands of a busy schedule, it is inevitable to get stressed out over many things. But, it is best to train yourself to be calm in those stressful events. Remember, you cannot change the situation. You can only control your reaction to it. 
There are some tricks you can look up when stress seems to become unbearable. To avoid fine lines and wrinkles, you should try to keep the stress to a minimum. 
Especially in the New Year, people always go through some crazy diets. Remember, these practices take a toll on your skin. Your body needs nourishment so do not ever starve yourself. Eat more fruits and vegetables, and avoid oily foods (these trigger pimples) and fast food. Remember that what you put in your body manifests on the outside. 
Studies show that overworking makes you look older and haggard. You should spend some time on your hobbies or relaxation. Although, sometimes duties and responsibilities call for it, try not to overstrain yourself. Make time to do the things that make you happy. What you feel inside will show on the outside. 
There are a lot of things you can do to look better and feel better such as trying out new products and developing healthy daily routines. Take note that to look our best, these should be done collectively. Remember that internal and external wellness cannot be separated so we should be mindful of both. 
Finally, be kind to your skin by being kind to yourself. Do not be afraid to explore.