I recently came across a skin care brand called Bionyx which impressed me to no limit. Although I was initially put off by the use of platinum (I believed it was just for show), a simple google search made things ok. Turns out that platinum actually has some outstanding skin benefits to offer. It is believe to be a natural antioxidant that can bring about all kinds of anti-aging benefits and protect the skin from further aging.
With an open mind, I decided to give Bionyx products a try. I went on their website and realized that apart from platinum, they also use ingredients like palmitoyl tetrapeptide-7, collagen, DMAE and vitamin A. And I am quite sure I don't need to introduce any of these ingredients to you!
IMAGE OF DAY CREAM
OMG, this day cream is so lightweight and smooth. It's impressive what they've done to the product. You simply need to apply it as a part of your morning skin care routine and it takes care of all your issues. I believe it to be the perfect moisturizer because my skin looks light and dewy throughout the day after using the day cream. Let me tell you, while I was using the product for the first few days, I could see subtle differences, but nothing to get inspired by. However, I stuck with the product and I must now say that my hard work has really paid off. I will certainly recommend the Platinum Essential Day Cream.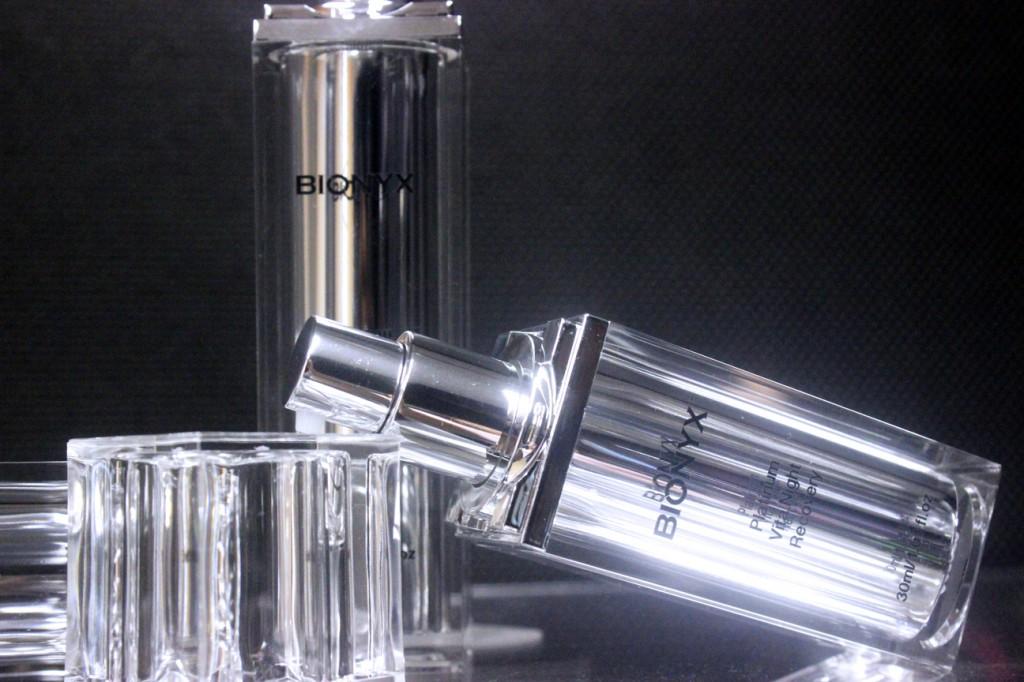 The Platinum Vita Night Recovery is super creamy. Like the queen of creams. I have been using it for close to 2 weeks, and I have barely managed to make inroads into the jar. It just goes on to show just how long lasting the product really is. You just need a quarter amount of the cream to cover your entire face and neck area. Go to sleep after applying the product, and let it do its work while you're resting. When you wake up the next morning, you're bound to be pleasantly surprised by the way your skin looks.
And believe me, my face has never looked so glowy. I can positively say that this change is due to Bionyx products, because all other aspects of my skin care regimen, lifestyle and diet are the same as before. Ever since I added the Platinum Vita Night Recovery into my skin care regimen, my skin has become more radiant. I was beginning to see wrinkles around my mouth, but even those have substantially diminished. I am so thrilled with this product that I plan to continue using it, and hopefully get rid of those wrinkles once and for all.
I cannot state enough how amazing Bionyx products have been for my skin. They are easy to apply and the beautiful jars make you want to use them again and again. I could actually spend an entire minute just admiring the jar. That's how cool it looks. What can I say! I am a platinum-kinda girl!!!!
I will certainly recommend Bionyx as a luxury skin care brand for anyone wanting effective and amazing solutions for their skin.