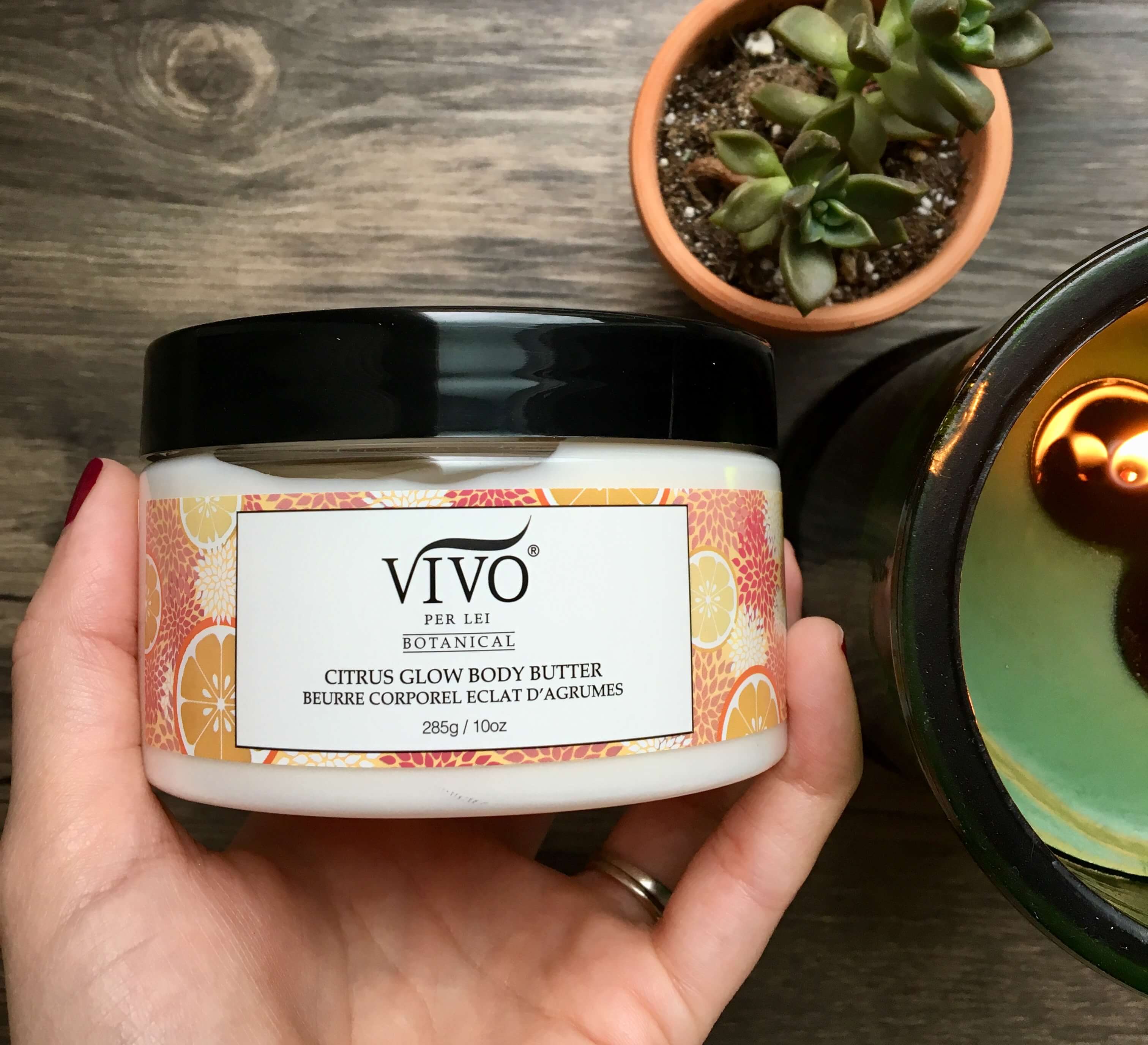 It's been said that pleasure is really just lack of pain. For example, if you're dancing in dangerously high heels all night, or walking around in snug shoes all day, and you suddenly take them off and BINGO: pure pleasure. Or if you're totally parched and you chug a glass of water – the feeling when it hits your throat: pleasure. If the theory holds true, I have just achieved Nirvana.
Let me start by saying this: I have eczema, bad eczema. If you're not familiar with eczema, it's a skin disease that causes the skin to itch demonically and break out in hideous pus-filled rashes. Eczema usually hits children, so I pretty much grew up with my mom constantly telling me not to scratch my rashes, but, then again, she didn't know how much easier that was said than done. The urge to scratch was almost torturous. I would have fantasies of digging my nails into that itchy flesh so that nagging feeling would just disappear, but I knew that if I did the rashes would open and come back even worse; sleeping was difficult.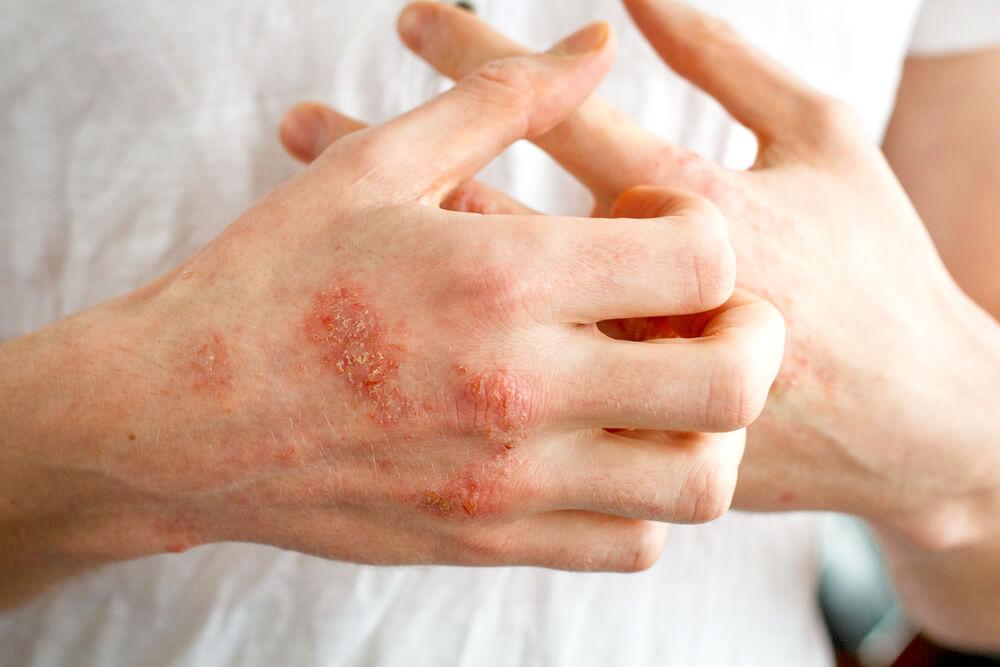 As you can imagine, I spent a lot of the time at the dermatologist's, who would prescribe hydrocortisol and advice to quiet my itching. I had the rules down to a science: Don't wear wool (so much for cozy sweaters), avoid sweating (?), stay out of the sun (good-bye beach), reduce stress (what? when almost anything you do could trigger a debilitating rash?), avoid certain foods (includes peanut butter) and moisturize, moisturize, moisturize.
Moisturize, moisturize, moisturize. Most of my early life was spent applying moisturizers. Drugstore moisturizers, upscale, moisturizers, olive oil, baby oil. I was willing to try anything that held the promise of even temporary relief. When I broke out, I dreamed in moisturizer. I would slather on a soothing balm and smother the itching like a blanket on a flame. However, I soon learned that not all moisturizers were created equal.
First, there were the thin moisturizers, that basically evaporated on contact, relatively harmless, but largely ineffective. Then there were the deceptively thick moisturizers that looked like they would provide immediate comfort, but just sat on my skin when I applied them, cruelly shattering any hopes of satisfaction. The best moisturizers were a mixture of the two, thin enough to penetrate the pores, but thick enough to work after it got down there.
While most of the time, eczema disappears with childhood, mine persisted into adolescence and adulthood. Think acne is tough? I couldn't bare my legs in the summer without becoming self-conscious about how my skin looked, and cosmetic foundation was out of the question. When you suffer from eczema, your skin is a minefield waiting to explode. Chemicals in makeup were a common trigger. That's when I started hearing about body butter.
As soon as I found out about this innovation, I became intrigued. The first thing I loved about it was the name. After all, butter is the ingredient that adds oil to food, it just seems to make perfect sense that body butter would be the product that brings natural oil to the body. Surely this would be the ingredient that would help seal the moisture into my chronically dry, scaly skin. And how decadent it sounded: body butter. Isn't there something about combining food with an edible ingredient that just sounds a little dirty? On top of that, I had always loved sugary scents. While other women chased Ralph Lauren, I was chasing anything that claimed to smell vaguely like a donut. Vanilla cupcake? Throw it in the cart. Creme brulee? Yum!
However, for me, the real icing on the cake, or should I say, butter on the bread, was the fact that most body butters contained shea butter as the main ingredient. Shea butter is the gold standard for eczema flare-ups. It's full of nutrients like vitamins A, E and F, which are all known to promote the healing of inflamed dry, or damaged skin and has anti-inflammatory and antimicrobial properties that help to kill the foreign agents and bacteria that often invade eczema weakened skin. My hunt for body butter was on, and it was going to be thorough.
In my experiences with skincare products, Vivo Per Lei was a line that I had come to love and trust, and it wasn't just for the gorgeous packaging. Vivo had the most effective ingredients and more importantly, they were ingredients I could recognize when I read them on the label, which meant there were few chemicals that would irritate my sensitive skin. Vivo products consisted largely of nutrients, vitamins, and natural oils and botanicals, and little else, and for me, the simpler the recipe, the safer. In literal terms, Vivo Per Lei was just a natural choice when it came to picking my brand.
The Choice
Can there be a such a thing as too much choice? I think I put as much thought into picking out which flavor of Vivo Per Lei Body Butter I should buy as most couples put into picking out the name of their first child. Did I want Passion, did I want Devotion, did I want Green Tea or did I want Citrus Glow? (By the way, if there are any expecting mothers reading this, feel free to use any of the above as a baby name. I don't think you're infringing on any copyrights). I ended up going with the citrus glow because it had vitamin C, which is also known to be a great anti-eczema ingredient and powerful antioxidant.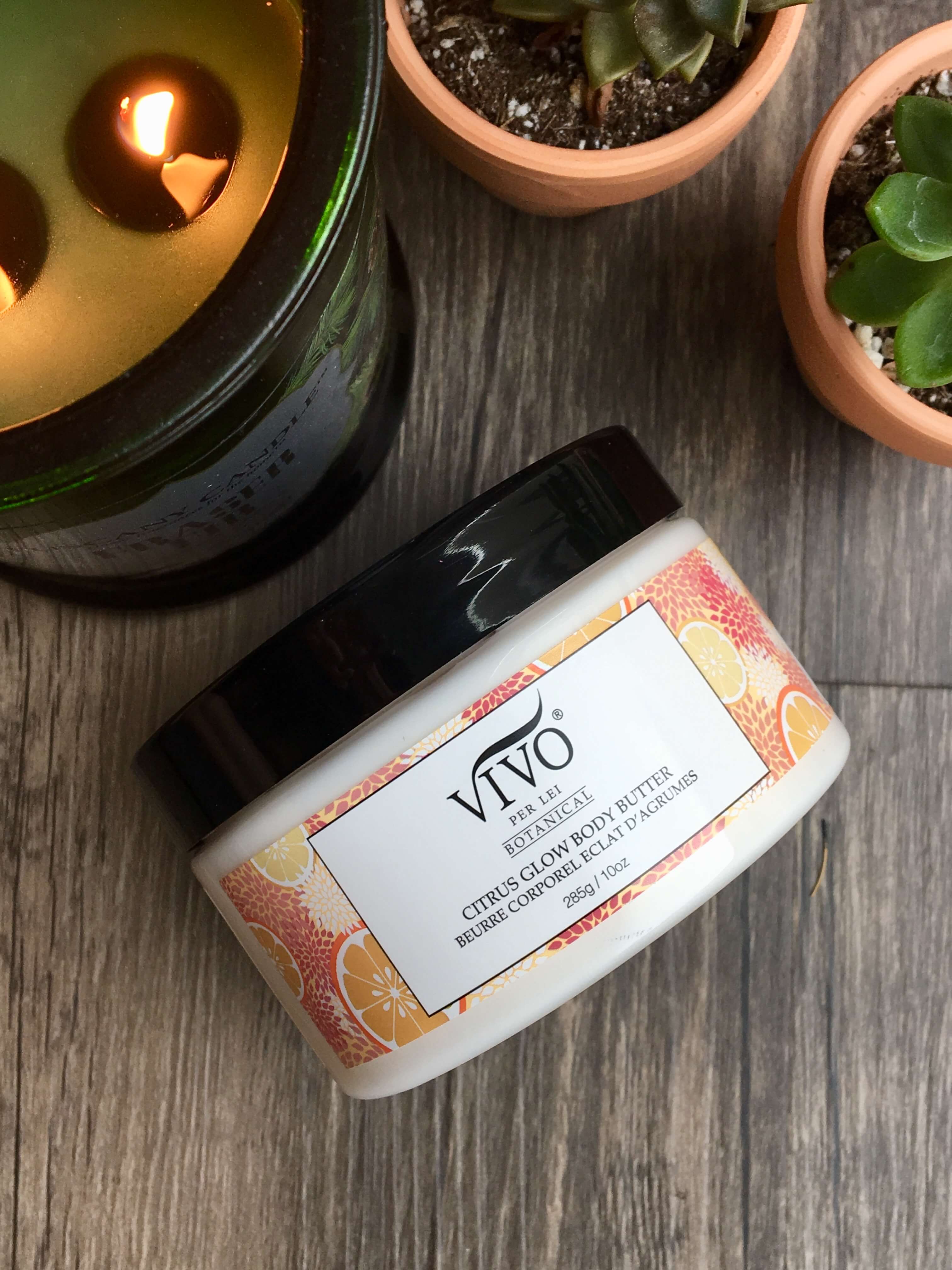 Perhaps I anticipated the arrival of my Vivo Citrus Glow much in the way many would anticipate the arrival of a first child as well. I knew that the seasonal changes were upon us, and for me that would mean a flare-up. Would the Vivo come in time to help my skin fight the humidity? Happily, my package arrived in the nick of time.
Have you ever been so ravenous when you got home that you wolfed down an entire piece of cake before you checked your Instagram account? That's how I felt when I got my Vivo Per Lei Citrus Glow. No sooner had I gotten the package in my greedy little hands than I was running upstairs to apply it to my thirsty skin.
No sooner had I opened the jar and prepared to pull out a generous scoop when I saw it – the safety seal. That vacuum sealed silver foil under the jar top that keeps the product from contamination, and keeps me from the product. Now don't get me wrong, I appreciate safety seals as much as the next gal, but not when they're standing between me and my product. At the time, it just seemed like one more part in the evil conspiracy to delay my long awaited gratification, but I was determined. I had waited all my life for this, no man, woman, child or safety seal would stop me now. I pulled at it, gnawed at it, and eventually punched the blades of a scissor through it, and by some miracle, it yielded.
When I first got the seal opened, I expected choral music to come out of nowhere and start playing. The Vivo Per Lei Citrus Glow was beautiful to behold. The white creamy opaque surface looked almost too perfect to disturb with my human fingers. The consistency was perfect. The butter appeared to be almost gel-like in its substance, yet creamy in its texture; powerful enough to be effective, yet fluid enough to absorb into my skin.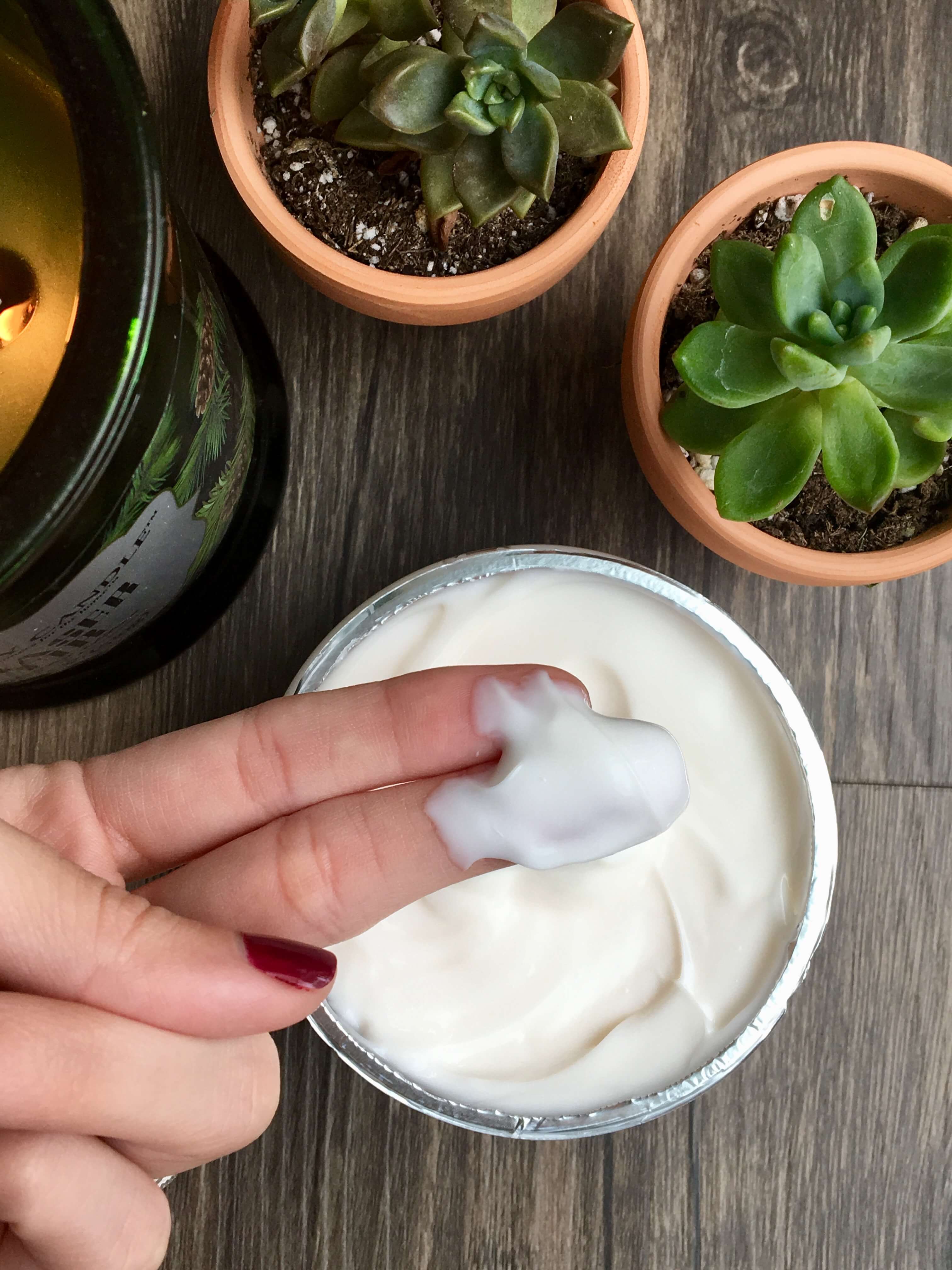 Now I have to take a pause, because the smell of this stuff requires one. It's too bad this body butter doesn't come in a scratch and sniff, because words cannot possibly do justice to describe the fabulous fragrance that emitted from this jar. I mentioned earlier that I was a fan of the bakery aroma, however, while I may love the smell of a good cake, that doesn't necessarily mean I want to smell just like one. The Citrus Glow blends sweetness with citrus, so you get a slightly more mature, upscale, refined, feminine smell than the saccharine-like dessert inspired bath and shower goods. I felt my self-worth increase instantly.
Now here's the rub. No not that kind of rub. I'm talking about after I rubbed it into my skin. When I applied the butter to my skin, it did not sink in immediately. It was as white in the container as it was on my skin, and at first ,I was worried that it might not penetrate fully. However, after rubbing for a few seconds, my doubts and the butter disappeared, leaving no trace behind, other than the fabulous smell. There was no excess oil or grease, it had taken to my skin like a butter on bread (pun intended.)
However, to me, the proof was still to be revealed. How did Vivo Per Lei feel on my skin? I am happy to report that the immediate relief of feeling Vivo body butter on my skin was exactly what the doctor ordered. Not only did it appear to bond with my skin, it felt like it had. Immediately, the cooling set in, quelling and soothing my angry rash, restoring beautiful moisture and joyous calm. I felt I had finally found my skin's soulmate.
Looking Back…
From there, it really didn't take long for the Vivo Per Lei body butter to grow (glow) on me. It may not have kept the flare-ups from occurring , but it sure did stop them from getting out of hand. That summer, I was able to buy some shorter shorts, minis, and tanks and wear them confidently without exposing my hideous rashes. It was the first time in years I was able to buy a bikini.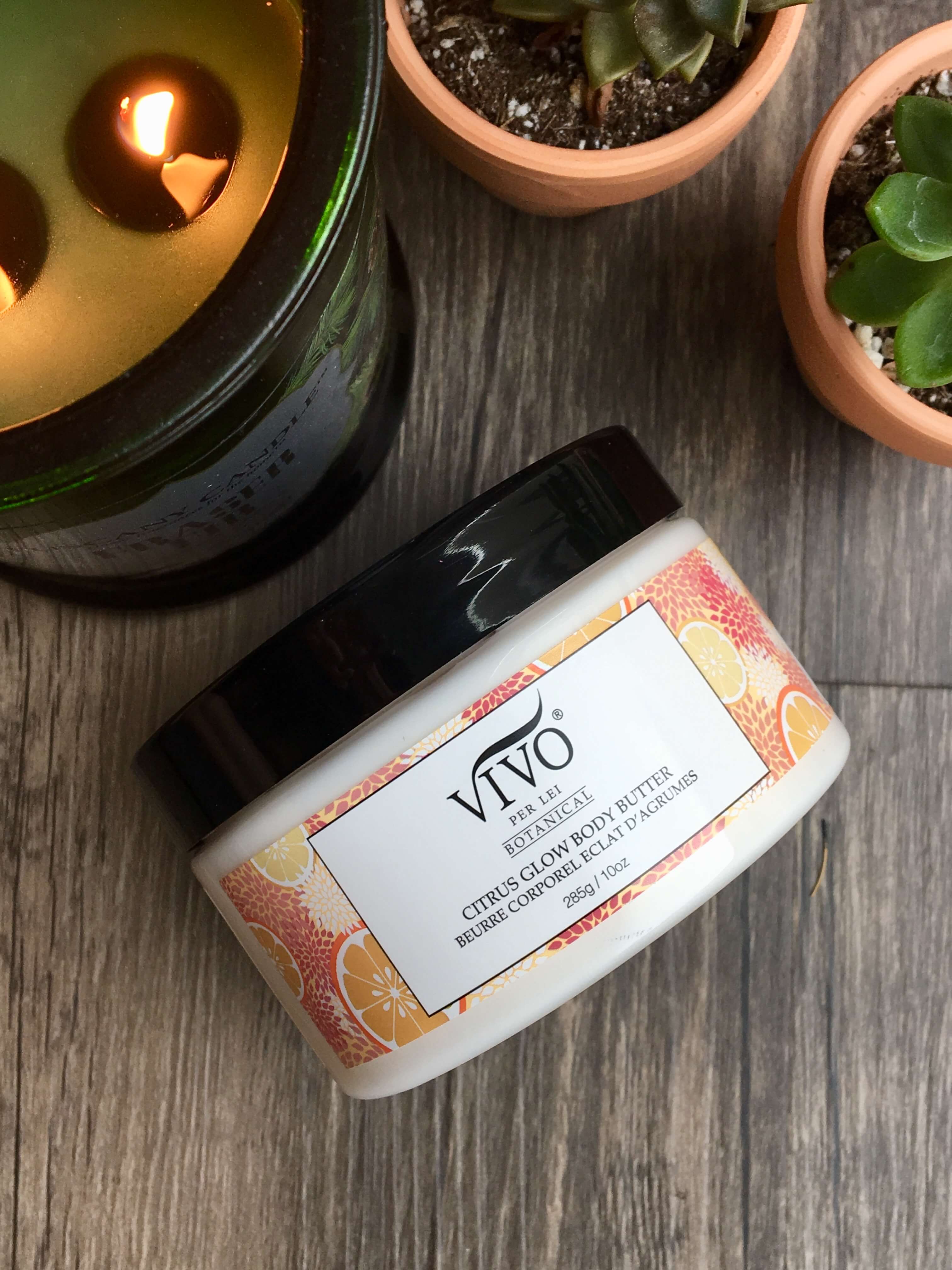 However, aside from soothing my eczema, and help me expand my summer wardrobe, there were other benefits of Vivo Per Lei Citrus glow. My skin as a whole was smoother and more radiant, and my friends were beginning to take notice. They kept asking me what I was putting on my skin to make it look so good and smell so delicious. I finally started to feel like I was breaking free of the bonds of eczema, or at least starting to loosen them.
In Conclusion…
So is pleasure the absence of pain? For me, it was. For years, eczema had plagued me, and there was nothing so pleasurable as the feeling of me gaining some control over it. However, if you are fortunate enough to never have suffered with this debilitating condition, I would still say, Vivo Per Lei is pure pleasure. Whether you define your pleasure as absence of pain,or simply the presence of pleasure, Vivo Per Lei is sure to fit your definition. It will make you feel beautiful and look beautiful. Pick it up, it's pleasure in a jar.