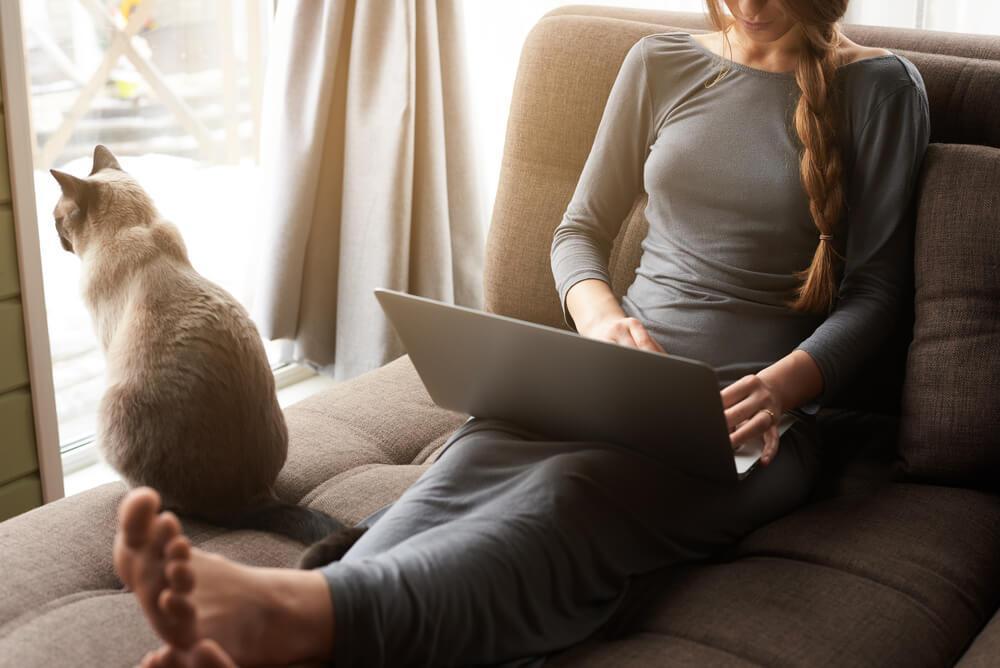 There is a time in everyone's life when you need some support and inspiration.
And let's face it – this year, we need a little bit of extra support.
Whether that support comes from our friends or family, or from somewhere else, it is always important to have somebody or something that can help us feel better, one day at a time.
With the rise of social media, there has also been an increase in popularity of personal blogs, places where people deal with a specific topic or just share their opinions about the world, sharing links and advice with their target audience.
And, more often than not, they succeed in helping their audience feel better.
There are blogs that just guide you to live every day to the fullest, some are helping you get through a rough patch, and there are some that are just making you feel better by posting some simple life hacks that can make an everyday chore a lot easier.
Celebrity Lifestyle Blogs
In recent years, it has become apparent that people simply flock to blogs. In search of entertainment on the internet, many people seem to stumble onto blogs and realize that they are legitimate forms of entertainment or even comfort.
After all, the written word holds a lot of power.
This also means that bloggers have great influence on their audiences.
Seeing how much blogs have spread their influence, many celebrities have started their own in a desire to widen their audience and establish a more personal rapport with them. They reveal some of their inner thoughts and details about their lifestyle, thus helping many that search for this kind of support.
In the meantime, many of them have actually shifted all of their attention to this type of communicating with the general public and have become extremely influential and inspiring.
We have found some of the most inspirational celebrity blogs, which you will no doubt start following, once you see what they are all about.
Chrissy Teigen – Cravings
Just when you thought you couldn't love her more (after all, she is the unofficial queen of Twitter), Chrissy Teigen surprises you by re-opening her old blog So Delicious under a new name, and makes you fall in love with her once again.
Famous for her blunt and open attitudes often expressed via Twitter, where she slaps you in the face with real life situations, not sugar-coating anything, she decided to invest her surplus of energy into making other people happy, by inventing new recipes and preparing delicious meals, you would hate to miss out on.
People who are not familiar with Chrissy Teigen would doubt a food blog could make them inspired.
Ah, but this is not just a food blog.
This is Chrissy Teigen at her best, sharing not just simple food recipes, but also her intimate moments with her family and her world famous husband, John Legend. The feeling of warmth you get while reading the recipes, the jokes, the puns, the self-reflection moments make you realize that it is NOT just a food blog, it is everything.
A truly inspiring travel of a girl that doesn't mind showing her worst with her best, making you realize that famous people are humans, too, with all their problems and everyday situations they have to deal with.
Zooey Deschanel – Hello Giggles
The voice of women throughout the world is finally being heard, slowly but steadily, and we couldn't be more ecstatic about it.
Hello Giggles is an amazing site founded by actress and a musician Zooey Deschanel, producer Sophia Rivka Rossi and writer Molly McAleer.
This site is mainly dedicated to empowering young women, making them feel confident about themselves, and making them believe anything is possible. It is full of entertaining and positive content with the aim to inspire. All negative comments are strongly forbidden, so all the women can be sure there will find no judgment here.
As we said, it is dedicated to young women juggling their jobs, boyfriends, roommates and all the other everyday situations, giving you useful tips on how to deal with almost any kind of "tricky" situations.
There is a "no gossip" policy, so no negativity is allowed, proving again that this is a supportive, safe haven for women all around the world. They can go there when they need advice, or when they are just in need of a comfortable place, where they feel secure enough, without the fear of being judged and ridiculed.
The best thing about it is that "outside" contributions to the site are welcome, so if anybody has something positive to add, they will be accepted. It has caught the attention of many brands wanting to sponsor it, as well as the support and contribution of many male followers.
One of the most amazing and most inspirational blogs out there, and one you definitely wouldn't want to miss.
Jamie Chung – What the Chung
Among thousands of blogs coming up every year, one separated itself from the crowd early on.
The witty actress and reality TV star Jamie Chung experimented with her thoughts and advice about her creativity, and favourites, including food she loves, places and everything that she finds worth sharing. She gives her audience an amusing twist on everyday situations, sharing her positive energy on all of them.
The best thing about her blog is the mantra she promotes and that is "sharing happiness." She believes that in order for people to be happy they need to do little things to make others happy.
She accomplishes that with her initiative "InstantKarma," where she familiarizes herself with her readers by asking them to send her their heartfelt stories. The writer of the story that gets posted on the site gets a gift sent to them.
She hopes that, in that way, she will inspire her readers to find happiness in little things and that she will encourage them to share that happiness further.
Tiffani Thiessen's Eponymous Blog
Following this blog and reading about the lifestyle of this well-known actress and her "tribe" can only bring you joy.
First thing you notice are numerous amazing pictures of her and her family which she, amusingly calls "the tribe."
She contemplates on many things, putting all her experience, thoughts, advice and photos under witty jungle-related subheadings. In the section 'Habitat,' she describes every part of her family dwelling, giving it a nice, warm touch. Every description is followed with a series of fantastic photos that make you want to live there.
Our personal favorite is her section 'Tribe,' and its key message that family is everything. There, she posts about her amazing family, their everyday struggles and laughs.
Organizing a big family can be difficult at times, consuming quite a bit of energy, but she is always in the mood for giving sound advice on how to establish some order, always emphasizing that nothing is perfect, and that mistakes are bound to happen. The heartwarming photos, the children's laughs, as well as the natural surrounding, just make your day a bit brighter.
So if you want a blog to inspire you in any way, this is a blog for you. There is also a giveaway section, where she gives many things to her loyal followers, never forgetting those in need. Many things are also given to charity organizations, which makes this blog even more special.
Gwyneth Paltrow – GOOP
Now, we know, the internet's having a laugh with the name.
And it is unusual, but, after all, so is Gwyneth.
As she said herself, the unusual name of her blog came from a realization that all successful companies have double letters in them.
Basically, Gwyneth wanted her blog name "not to mean anything, and to mean everything."
Well, we have to say, she succeeded, since her blog has become famous worldwide, making it one of the most read and influential internet sites.
There is something for everybody. Wellness, beauty, everyday life hacks, you can find everything you need in one place. If you need support, you will find it among many essays dealing with difficulties one encounters during life.
The most important thing about this blog is that it is clearly directed towards empowering women. It will help you fall in love with your body once again and find encouragement to change the bad habits that you had troubles breaking all of your life.
Though Goop has struggled with some controversy around its business, the gist of it remains the same, supporting women to love themselves the way they are and not abiding by some unattainable beauty standards set by the fashion industry.
Mayim Bialik – Grok Nation
This blog could be the most awesome thing you could find on the Internet.
As Mayim has said herself, "it is an online community for people of all ages and backgrounds." So, there is something for everybody. The site is mostly devoted to dealing with contemporary issues, important causes and challenges many of us deal with.
You can always find something here to make your day. Let's face it, trying to be an independent individual in today's world while not conforming to any standards can be extremely challenging. The media seem to always put emphasis on the importance of being perfect, whether they are talking about looks, business or, for example motherhood, they don't give you space to be who you are, and to sometimes fail.
On the other hand, Grok Nation represents a supportive community, where every single individual can find their place, and the support they need. The site, as we said, covers a range of topics, sometimes giving them a funny and witty spin, very characteristic of Mayim.
But, what matters most, it offers you a different perspective from the one constantly pointed out by the media. It is ok to be different, it is ok to feel all the feels, it is ok to be you.
Not only does it deal with the concept of accepting yourself for the way you are, but it is also dealing with many contemporary issues, like gender equality, other social issues, environmental issues and much more. In this way, she is joining efforts in raising awareness about many problems that still exist in the world but still need solving.
A masterpiece among blogs you will absolutely have to read!
Mayim Bialik is also a mother of two boys, always in a rush, which you can also see in her blog. That is way she is also helping struggling parents to get through some rough patches along the way, by giving nifty advice on solving some everyday issues, teaching parents all around the world simple life hacks that make their lives easier. So, if you need to feel inspired, this blog is a place or you.
Alicia Silverstone – The Kind Life
For all of you who struggle with finding a perfect balance in your vegan diet, this site is your cup of tea.
Alicia Silverstone has become extremely invested in not only protecting the environment, but also advocating against eating meat or using animal products anywhere.
She deals with giving all kinds of advice, from fashion, cooking recipes, baby care to beauty tips, and, most importantly, easy things we can do to save our natural habitat, and, thus, the planet. You will get tips on how to find a perfect vegan restaurant, how to make your house as eco-friendly as possible, some vegan and eco-friendly clothing choices, etc. She also draws attention to products that endanger both the animals and the environment. She is trying to make everybody realize we need to start treating "mama Earth" kindly, or else we are soon going to be in a great deal of trouble. In her opinion, there is no time like the present.
On the other hand, it can also help you if you are in a bad place and in need of a change or help to skip a bump or two down the road. By providing you with sound advice, she is bound to help you solve any difficulty you encountered, bringing you to a state you need to be in. The thing that she emphasizes the most is the support we need to give each other in order to survive the sometimes harsh circumstances we got ourselves into.
So, if you want to explore the world of green, eco-friendly life, this is the right place for you. Alicia is posts every single part of her experience online, so we are sure you will find what you look for there.