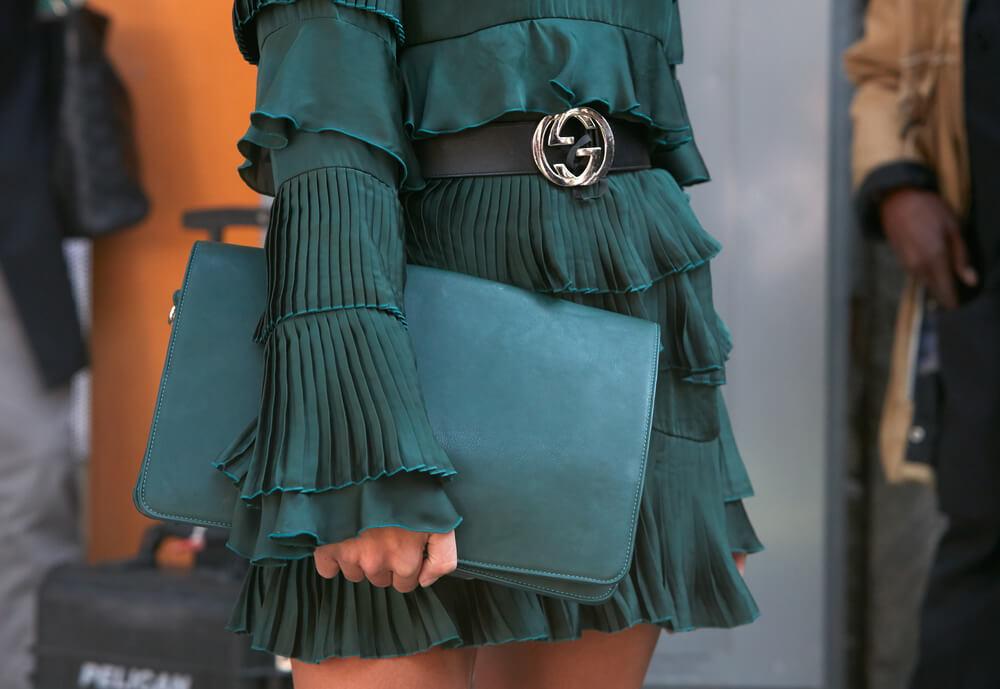 It's a brand new year and a brand new decade, that means brand new fashion trends! That's right, 2020 is your chance to say goodbye to every fashion mistake you made in your last ten years (we know we will) and look forward to a more fashionable future!
How can you do this so easily, you ask?
With a little help from us!
We're about to take you through the most exciting new trends for the year ahead and no matter your style, there's something for everyone on our list. With a playful willingness to experiment with prints, colors ad fabrics like never before fashion is at an all-time high in terms of expressing your individuality. So, whether your heart belongs to classic silhouettes and the most incredible vintage finds or you're hungry for contemporary cuts and eye-catching pops of neon to brighten up your closet, 2020 is your year to discover and fall in love with every exciting new trend! 
Oversized Purses
Do you know how on some days you need to bring your laptop, a spare outfit, an extra pair of shoes and the entire contents of your makeup bag out of the house with you? Well, there's no need to lug around six different bags to do so from now on! Luckily for those of us who thrive on being prepared for every eventuality, over-sized purses, especially tote styles ones, are huge for 2020! Not only are they ideal for carrying around everything you could possibly need for a day at the office and your plans afterward, they'll also ensure to finish off your look with a memorable and modern statement! 
Looking to update your purse collection for the year ahead?
We have you covered!
The gorgeous Smooth Black Leather Tote Bag by & Other Stories is one of our top recommendations. It has an ergonomic strap that allows you to carry your tote in your hand or over your shoulder, plus its entirely black construction makes it hugely versatile. The triangle shape and slouchy finish also give it a relaxed and contemporary feel that will work for both workdays and weekends.
Day to Night Sequins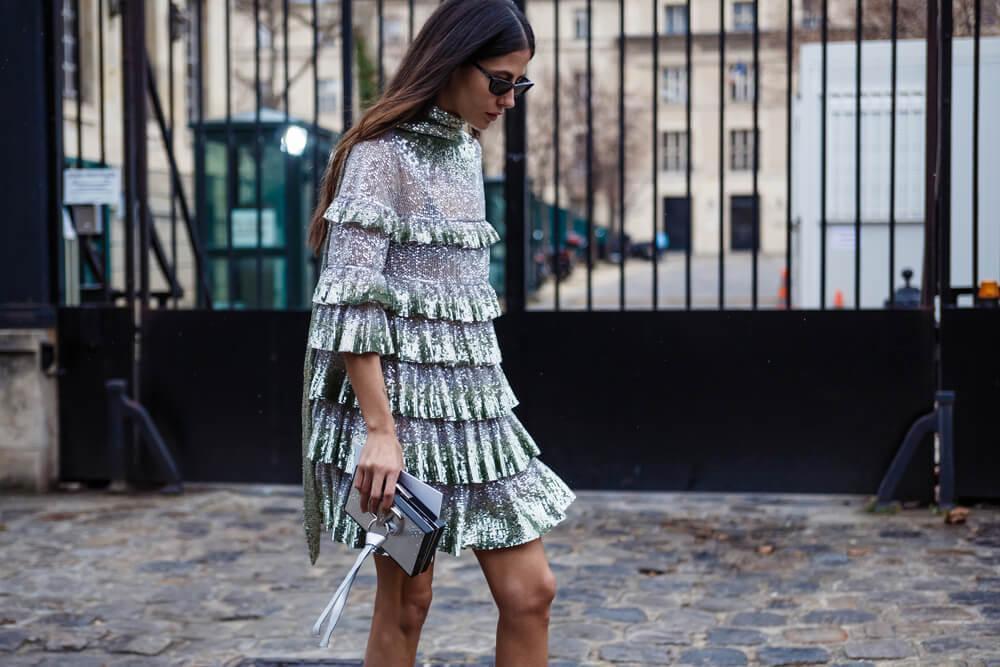 We know that sequins during the day time will be an unequivocal, no, for many people and honestly, that's understandable. After years of understanding that sequins are strictly reserved for slinky cocktail dresses and those tops that go so perfectly with our favorite jeans and heels, they're hardly the first pieces we're going to reach for first thing in the morning! All that said, if the SS2020 runways are anything to go by, that's all about to change…
With the likes of Marc Jacobs and Fendi showcasing some seriously irresistible sequins for the season ahead, we have to say, we're totally sold! Whether you want to go for full-on glitz with a loose fit sequin maxi dress this summer or prefer to ease into it with a sequin accessory such as a purse, for example, we can bet you'll love this unlikely trend more than you ever thought imaginable! 
Sultry Sheer Pieces
You may have noticed that towards the end of the last decade and into the start of this one, sheer is well and truly here! Whether on the sleeves of your fave evening dress or adding a decidedly edgy vibe to a maxi skirt, sheer pieces are huge right now and we have to say, we're loving it!
The easiest, most stylish and versatile way to wear this trend is to choose pieces that incorporate a sheer element rather than being completely see-through all over. A top with organza sleeves is a perfectly chic addition to your jeans and heeled sandals on weekends for example. Additionally, an evening dress with a semi-sheer bodice or sheer paneled skirt provides dimension and exudes a sultry appeal! 
We're currently obsessed with the high low organza maxi skirt by Chi Chi London in blush pink, available from Asos, and planning out every outfit we'll be incorporating this into throughout spring and summer this year! 
60's/70's Vintage Prints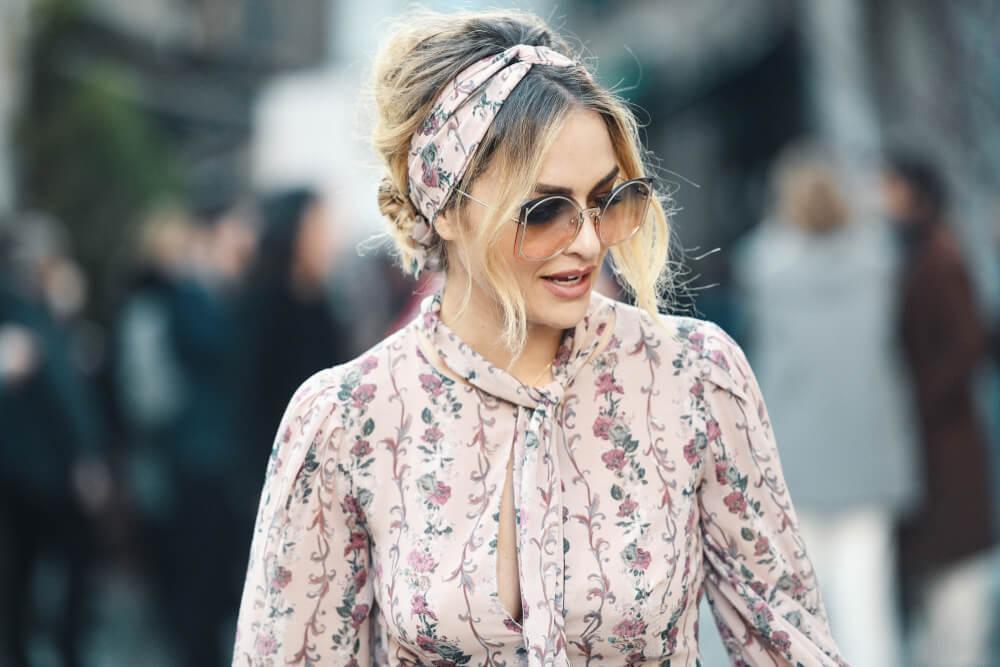 Taking this next trend into consideration, you might want to shop your grandmother's closet as opposed to your favorite stores for an authentic take! That's right, vintage prints (especially floral ones) are back again and though we know it's nothing particularly groundbreaking, we're loving 2020's new interpretation of the late 60s and 70s' trendiest print! 
Retro-inspired pieces are frequently re-introduced to our wardrobes and if you still have a pair of platform sandals or flared floral pants in your closet from the last couple of seasons, you'll be more than glad you held onto them. Go bold with this look and opt for authentic-looking prints in bold shades that clash yet still manage to complement one another. Think brown, orange and red or purple, green and blue! The Orange floral wrap dress by Topshop Boutique is a great example!
If this all sounds a little much for you but you still want to give it a go, try come cooler shades of icy blue with mini floral prints and silver accessories to achieve a subtle, modern nod to the trend. 
Tiered Dresses
It's a trend we've been seeing for a few months now but we fully expect everyone will be rocking tiers for 2020! For those into feminine silhouettes, frills and lace detailing, this should be top of you must-have trends list for the year ahead. No matter if you're styling up your daytime wardrobe or looking for something a little more playful in the evenings, tiered dresses are the way to go! 
The great thing about this trend is you can choose just how daring you want to be with it. If a more subtle look feels more your style, opt for a dress with a simple bodice, long sleeves, and a tiered skirt. To take it to the next level and really make a statement, try all over tiers including the sleeves to add volume and heaps of character to your look! The Severine ruffle tiered cotton and silk-blend maxi dress by Ulla Johnson has our 2020 spring and summer plans written all over it! We adore the drama it creates with the tiered ruffle sleeves, tiered skirt and waist-cinching self-tie belt.
Bucket Hats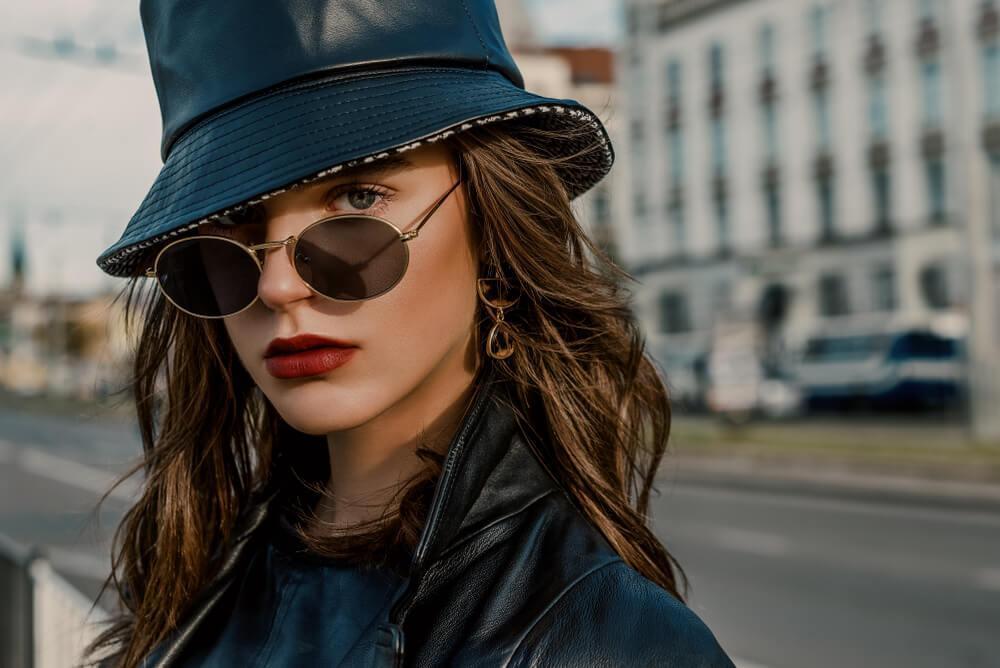 Whether you love them or hate them, the bucket hat trend is here to stay! You may well wish these beauties had remained in the 90s' but, as you've probably noticed, every it girl on your Instagram thinks otherwise! We'd say this is more of a casual look but if you're wanting to give it a dressier feel, choose a hat in black, or better yet, black leather. This will give it a chicer finish and also means it's versatile enough to style with a range of different colors and, practically, will keep you warmer in the colder months! 
So, what's the other way to go?
Keep it light with pastel shades and a cotton construction!
This will be the perfect summer accessory whether you plan on styling it with your bikini on vacation or with an adorable summer dress closer to home. Make this trend your own by selecting a color and fabric that suits you and your style!
70's Disco Collar
Not since the Peter Pan shirt era has a collar style had such a huge buzz around it. That's right, 2020 is all about the 70s disco collar and if you're not convinced yet, you're about to be!
Now, we know this one may seem a little daunting at first glance but the moment you stop picturing shiny polyester points and washed out brown/beige paisley prints, you'll get where we're coming from! After all, Zendaya and Tommy Hilfiger recently released their capsule collection based on a 70s' aesthetic that we all completely adored! (You can check out that collection and other inspiring celebrity capsule collections right here!)
Now, the disco collar is, of course, a call back to the vintage styles of a decade past, but its also going to give your beloved modern outfits a decidedly edgier vibe! The sharp angles and over-sized look it presents will add an element of charm to your shirts whilst also lending themselves to contemporary styles with their clean, sharp lines. You can choose to embrace this look wholeheartedly and pair your disco collared shirt with flared jeans and a fabulous pair of vintage boots. Or, simply use it to inject a whimsical hint of classic charm into an otherwise up-to-date outfit. The choice is yours but we must recommend you try it out with the incredibly chic Spearpoint collar button front blouse by Shien. It comes in both black and white and will be perfect for your Monday to Friday wardrobe or even with jeans, a casual high waisted skirt or pants during your free time. 
Alternatively, Asos Marketplace is a great way to shop this style, especially if you want to get your hands on some authentically vintage pieces!
All the Leather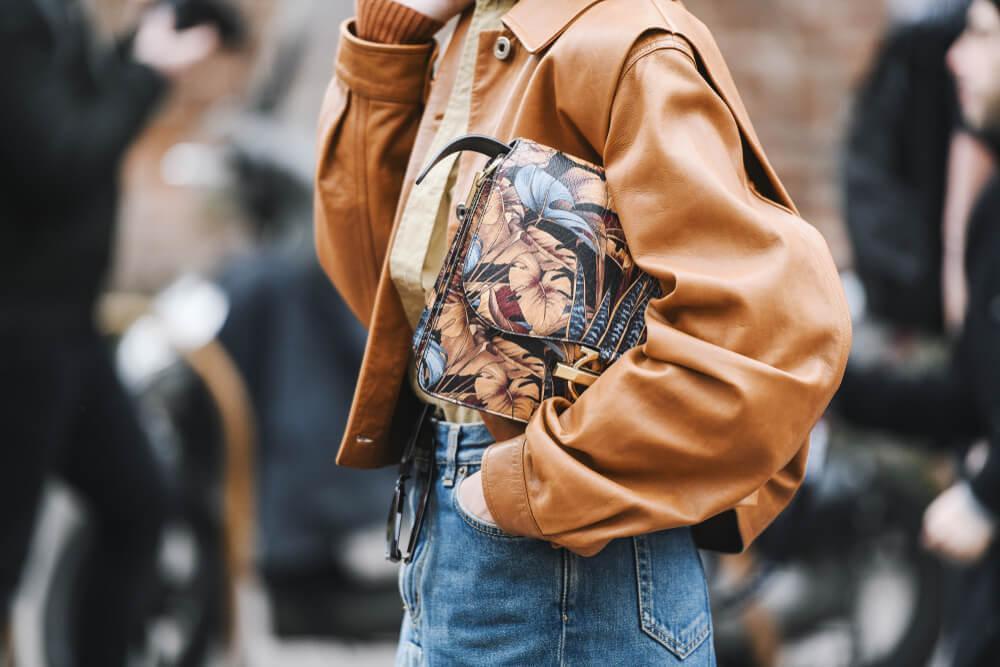 If you're looking for on-trend pieces that will sustain you throughout the year, leather is most definitely the way to go! We saw countless leather looks on the 2020 runways last year and are expecting to see this trend pop up in just about every style and color imaginable! From chic leather dresses to stylish leather coats, these pieces will make the most incredible staple items for your 2020 closet. Of course, it's always easiest to choose pieces in muted tones such as black, brown or beige to make sure you get the most wear and versatility out of them and we highly recommend this technique when it comes to selecting your favorites! That being said, we are loving the fresh new take on this trend that includes brighter, more colorful pieces so we're more than tempted to introduce a few of these too! Just imagine a burgundy creation such as the Petite leather-look mini shirt dress by Asos Design styled with ankle boots and a long coat for fall and you'll see just what we mean! 
Puffed Sleeves
We know this trend has been popular for quite some time now but we know it'll continue to be so hugely popular throughout 2020 (and is so darn cute) we just had to include it on our trends list. Be bold with this trend, the more voluminous the sleeves, the better! Try shirts and blouses that puff out from the shoulders to fully embrace it or go for a puffed shoulder sweater like the ASTR The Label Regis mock neck sweater from Urban outfitters with fitted cuffs for a slouchier, casual approach. 
Eye-Catching Neons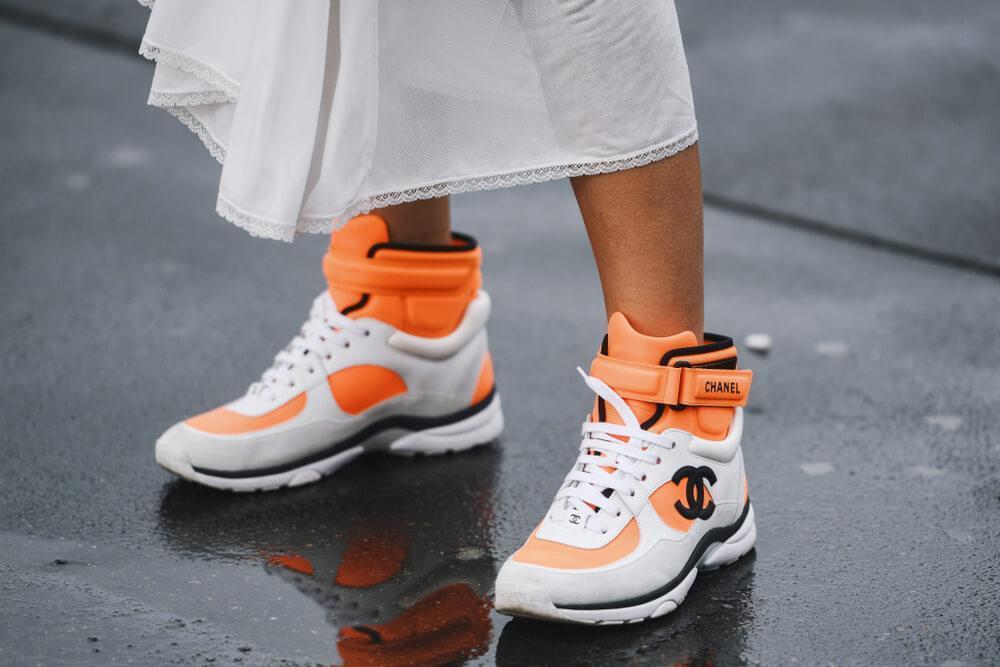 It's not a trend for everyone but for those feeling bold and wanting to embrace something fresh and exciting this year, neons are your new best friend! If you're really feeling bold, we suggest choosing a neon dress in the summer or a neon sweater during fall and winter. A block color will ensure your look remains chic and stylish instead of gimmicky as accessories can sometimes become in these brighter hues. If you'd prefer to try this trend more subtly, practice adding a neon injection with your choice of shoes. Neon sneakers, for example, are the perfect way to add a statement element to a sport-luxe look or to intentionally clash with your favorite maxi dress! 
Pretty Polka Dots
We all know that when it comes to iconic prints, polka dots are at the number one spot year after year. 
Will 2020 be different?
Yes and no…
Yes, we will undoubtedly see a sea of polka dots as the skirts, dresses, playsuits, and jumpsuits of SS2020 start to appear in stores. No, because we fully expect polka dots to remain intensely popular throughout this year and, most likely, the decade!
That being said, we're seeing different color options and sizes cropping up for 2020 with oversized dots looking to be a big favorite. So, do we mind seeing this trend on repeat? Absolutely not. We say, if it ain't broke don't fix it, just make sure to update it with a fresh new color scheme and size variation!
Instead of playing it safe with a polka dot dress this summer, why not try a more exciting and vibrant silhouette to celebrate 2020 such as the Zinnia halterneck jumpsuit by Zimmermann!