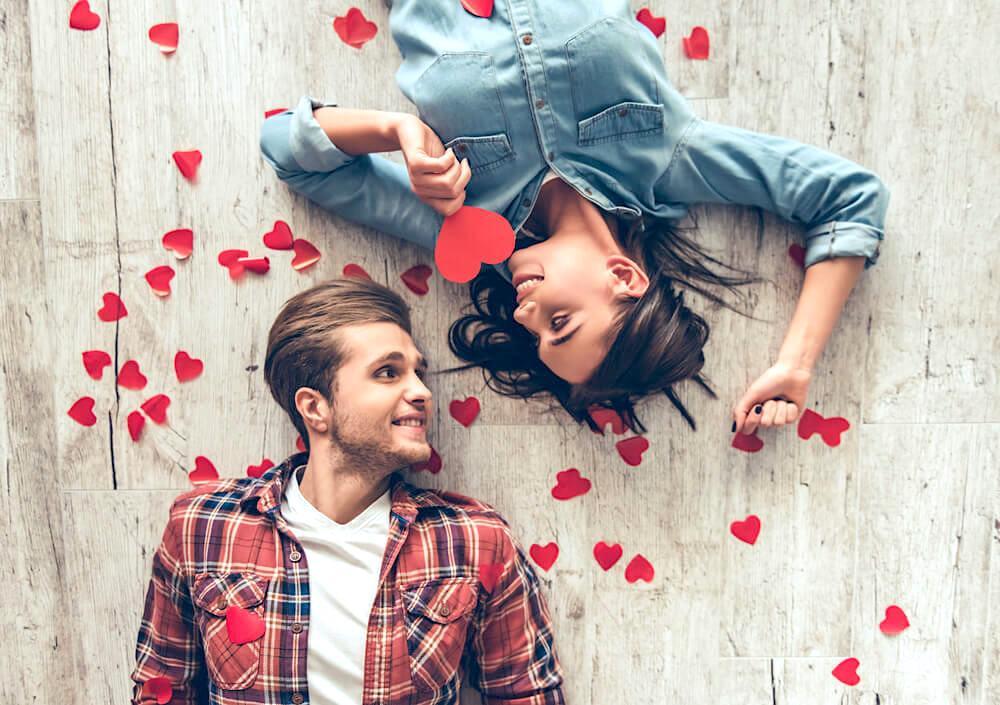 Anniversaries can be stressful for both partners. Making sure you get the right gift, booking reservations in advance, making sure the dress is right, getting the tux is dry cleaned, and hiring a babysitter is only half the battle.
Sometimes it seems that there's so much anxiety attached to making sure the occasion goes off without a hitch, it's enough to make you want to forget about the whole thing yourself, but no one wants to let their anniversary go by unacknowledged, and we don't want yours to either. That's why we made up this list; and whether you're the type of couple that goes big, or the type of couple that goes home, we got you covered. 
So, read on and find out what you can do on your anniversary this year, and make this year's the one that won't be forgotten.
Visit a Theme Park
The ferris wheel car is a notorious place for romance. The neon lights, the night breeze, the thrill of heights, it almost seems to advertise illicit activities. If you both have a taste for adventure, and are not too averse to heights, consider a theme park for your anniversary date night.
Not only is the ferris wheel a great spot for rekindling romance, the roller coaster has its potential for love as well. There's nothing like a little adrenalin to spark the fireworks that you'll be setting off later that night.   
Plus, at the amusement park, you almost have no choice than to eat junk food. How about feeding each other funnel cake or sharing a big glob of cotton candy? You can also make your crush gush by winning some stuffed animals at the game booths and the carousel is the perfect place for rounding off the evening with a late-night kiss and a souvenir photo.
Stay in for Netflix Night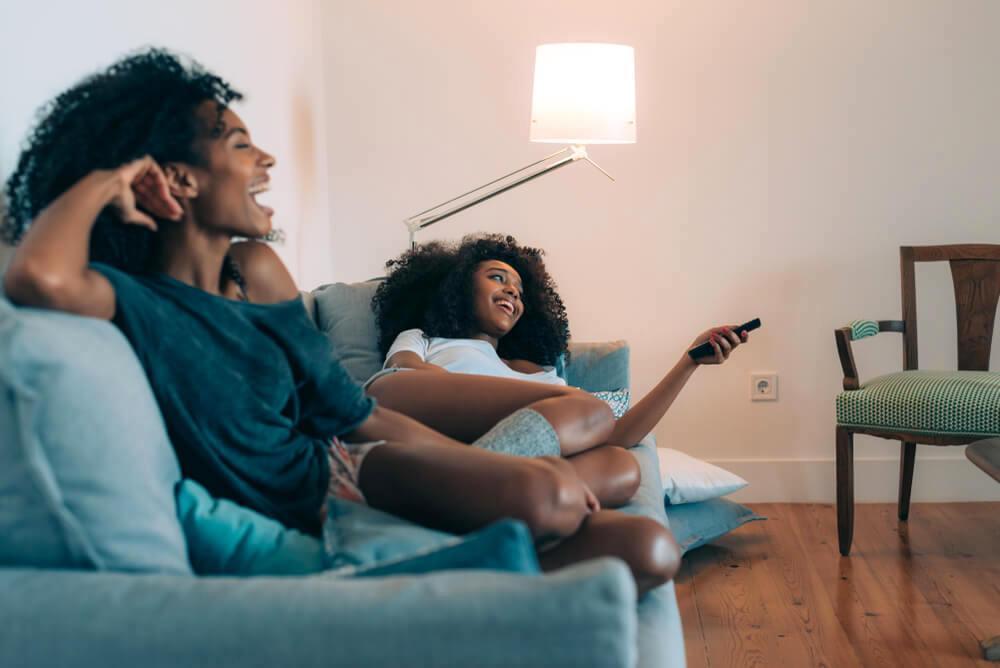 When most think of anniversary date night they don't immediately think of staying home watching Netflix. For many couples, Netflix night is an unspoken agreement. It's the last thing they would want to do on a special occasion. 
Yet for couples with full schedules and endless demands on time, it can be the perfect opportunity to relax and remind yourselves how fun hanging out with each other can be.  
And if you're feeling a like you're not keeping up with the Jones', think again. Not only would most people support your choice, they would probably be envious of it. Fifty-eight percent of couples even admitted they would rather stay home and watch Netflix than going out on the town and 58% said shows are more fun when watched together. So, go ahead and plan for a Netflix night, you may end up the envy of the neighborhood.
Put On Your Dancing Shoes
If you have watched "Dancing with the Stars," you may have noticed that a lot of the dance couples develop relationships on and off the dance floor. DWTS professionals Val Chermokovskiy and Jenna Johnson announced their engagement on the show. Dancer Kym Johnson announced her love for Robert Herjavec on the show, and dancer Sasha Farber popped the question to Emma Slater after the two danced together to Bruno Mars' "Just the Way You Are." So, what is it about dancing that makes people look so darn attractive to one another?
Dancing is sexy, and it does increase attraction between two people, which makes it so well suited to an anniversary date. Whether it's the close contact of the rumba, the hip action of hip hop or the fluidity of ballroom dancing, there's something to bring out the carnal side of all of us, and on your anniversary, carnality may be just what the doctor ordered.
Attend a Comedy Club Event
You've heard of romantic comedies, why not make one of your own on your anniversary? They say that laughter is the best medicine, and it's a pretty potent love potion too.
Whenever a woman is asked to describe what she is looking for in a man, she will undoubtedly answer that she wants someone who can make her laugh. If a woman finds a man with a similar sense of humor, she will believe they may have things in common that they both can relate too. Why not use your anniversary to celebrate those commonalities?
Not only is shared laughter key to a relationship, it's also a powerful aphrodisiac. Laughing can make you feel alive and happy, and what more could one want on their anniversary than happiness?
Try a Staycation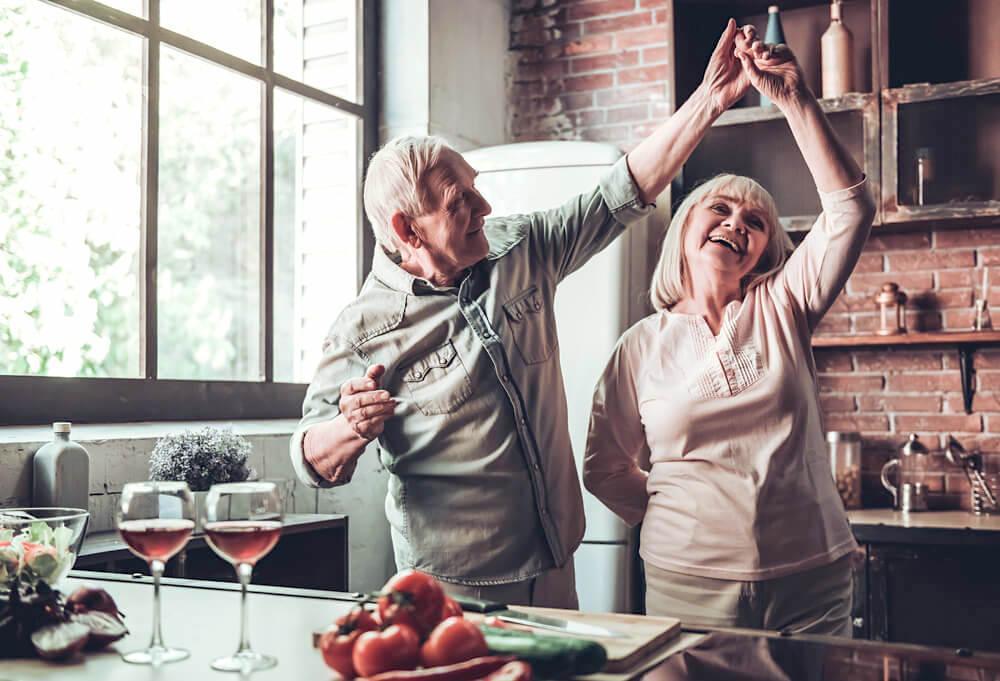 The staycation may take a bit more planning than Netflix night, but done right, it can turn into a very rewarding experience. 
If you're a couple who likes to celebrate decadently, a staycation in Vegas could hit the spot. Anniversaries are the perfect time to renew your vows and who better to help you do it than the King himself? Go to one of the many Vegas churches and do it all over again with Elvis's blessing. 
Or how about renting a B and B? It may be a kinder gentler version of Vegas, but one equally as romantic.  Think of renting a bed and breakfast in a quaint townhouse and waking up to French windows looking out over trellises of flowers in the garden. Or at an inn in wine country where you can pick grapes, take tours, and spend lazy days sampling wine and cheese together.  
See a Live Concert
Do you get emotional when you see a concert? Does seeing your favorite band turn you into a hot mess? If so, you're going to want your significant other around to help you stay centered.
In addition to playing on our emotions, music also plays on our endorphins. When we hear music, our bodies release oxytoxin, known in layman's terms as the "cuddle hormone, and if it kicks in during a concert, chances are you're going to start looking for someone to cuddle with and if your partner is in the seat next to you, you won't have to look far.
Also, when you amplify the music, you amplify the sex drive, so when it gets beyond cuddling, you'll want to make sure to have some music playing in the bedroom as well.  You might want to have some cued up beforehand; be sure to plan appropriately.
Book a Couple's Massage
This may not be the most original way of celebrating an anniversary, but it's certainly one of the most popular.
A couple that plays together stays together, and a couple's massage is a perfect way of starting the game off right. In fact, massage therapist Dr. Holly Cox describes couple's massage as an "avenue to a shared adventure." What better way to start your evening than with a little stroll down that avenue?
Relive Your First Date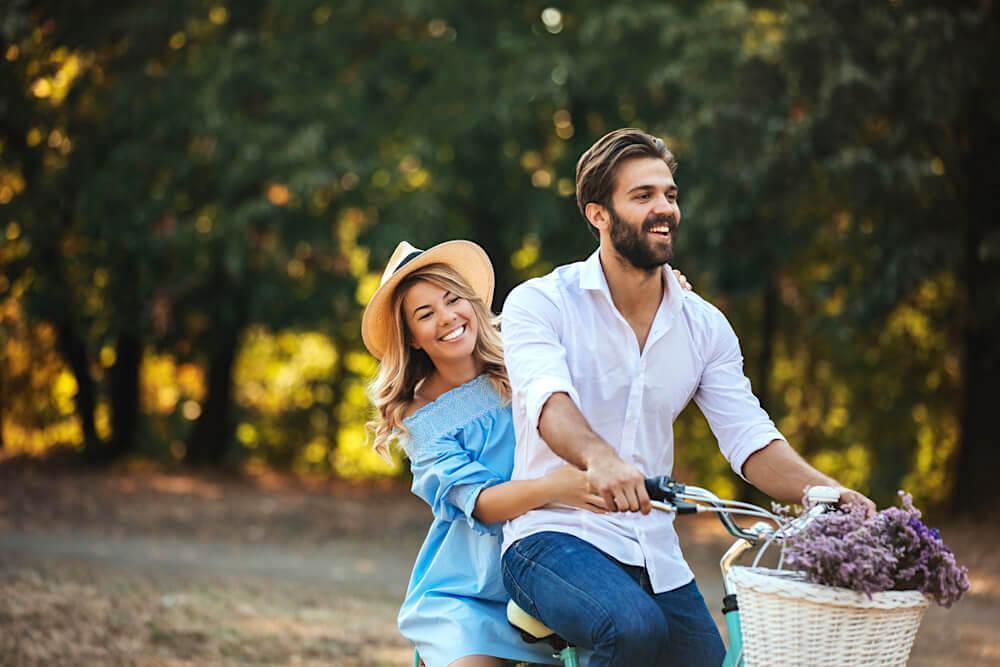 Every marriage starts with that awkward first date, now that you know each other, why not have a do-over? Everyone deserves a second chance, and your anniversary can be the perfect opportunity to take it.
Not only will reliving your first date take you back to those first feelings of budding romance, it will also give you a chance to hear about the date from your partner's perspective. What was his first impression? What did he really think of the food? What did he really think of that first kiss? Was there even a first kiss?
It doesn't matter now, just make sure you get it right this time.
Relive your Wedding
Every woman deserves to buy more than one bridal dress in her life. Weddings are something women dream about all of their lives. Why should they have to limit themselves to one?
Reliving your wedding is an ideal way of celebrating an anniversary. Not only is it a great excuse for a party, it's an affirmation of a couple's love for one another. When he looks in your eyes and you look in his eyes, you're going to remember all the reasons you fell in love in the first place, and the second place.
Enjoy a Romantic Dinner
Some of the longest lasting and healthiest relationships have been formed over a shared love for food, and if yours is one of them, the romantic anniversary dinner is the perfect way of celebrating. 
When it comes to planning your romantic dinner, there are many options to choose from. It can be cooked at home, it can be eaten at a restaurant, and the menus can range from high-end fusion to hamburgers and fries. Now there are a few more choices that have more to do with the fun factor than the food factor.
If you want to start the evening off with a little icebreaker, consider the Date Night cooking class. It starts off with a three-couple class and ends up in a romantic dinner for two. Who knows? Maybe this can be the beginning of a new joint restaurant venture. 
And if you want to get all the intimacy of at home dining without worrying about setting off the smoke alarm, you may want to consider hiring a private chef. For a fee, a trained chef will come to your house and serve up a gourmet three-course meal to your liking. The wine is not included, but neither are the dirty dishes. 
Volunteer Together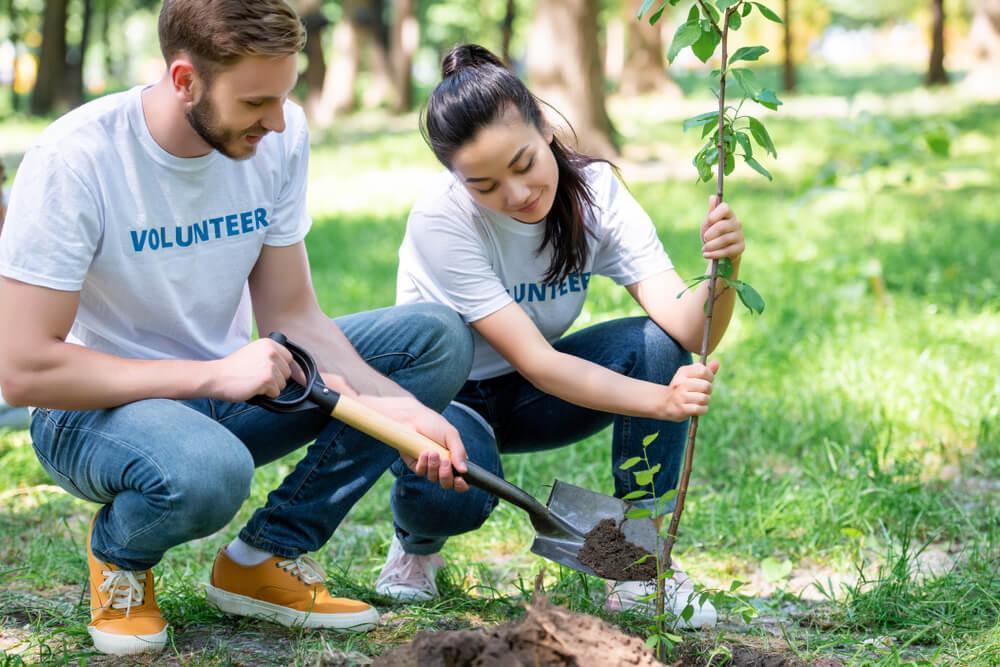 If you have enough love between you, why not take your anniversary as an opportunity to spread it?  Volunteering is not only politically correct, it's downright sexy 
When you volunteer, you're a hero, and when your partner sees you doing something heroic, his pride and love in you is going to grow exponentially. You're not only a hero to him, you're a hero to the world, and everyone loves a hero.
Consider handing out free backpacks to kids, volunteering as a big brother or sister, distributing food to the homeless, or cleaning up the environment. You're always a hero to your partner, why not use your anniversary to be a hero to someone else?
Take In A Show
If the thumping bass of a concert is not quite your idea of a romantic evening, taking in some theater may be a bit more your speed.  Not only will the theater give you a chance to "frock up" it will also give you a chance to chill out. The intermissions between sets are the perfect opportunity to carry on conversations at civilized level and let you and your partner touch base. 
Do Something Crazy
Would you die for each other's love? Your anniversary may be the perfect time to prove it.
Why not use your wedding anniversary to knock something off your bucket list? Go up in a hot air balloon if Paris, walk the Skywalk and the Grand Canyon, swim with the sharks in Hawaii, swim with the horses in the Grand Cayman Islands, bungee jump off a bridge in Russia, or zipline across the mountains in Vancouver.
There's nothing like a brush with death to get the endorphins pumping. Why not have one on your anniversary?
So, what'll be this year, a fiesta in Spain or a siesta in your home? Whichever you choose, we'd love to hear about it. Let us know about some of your most memorable anniversary dates nights and what made them so memorable. Maybe you'll give us some inspiration.