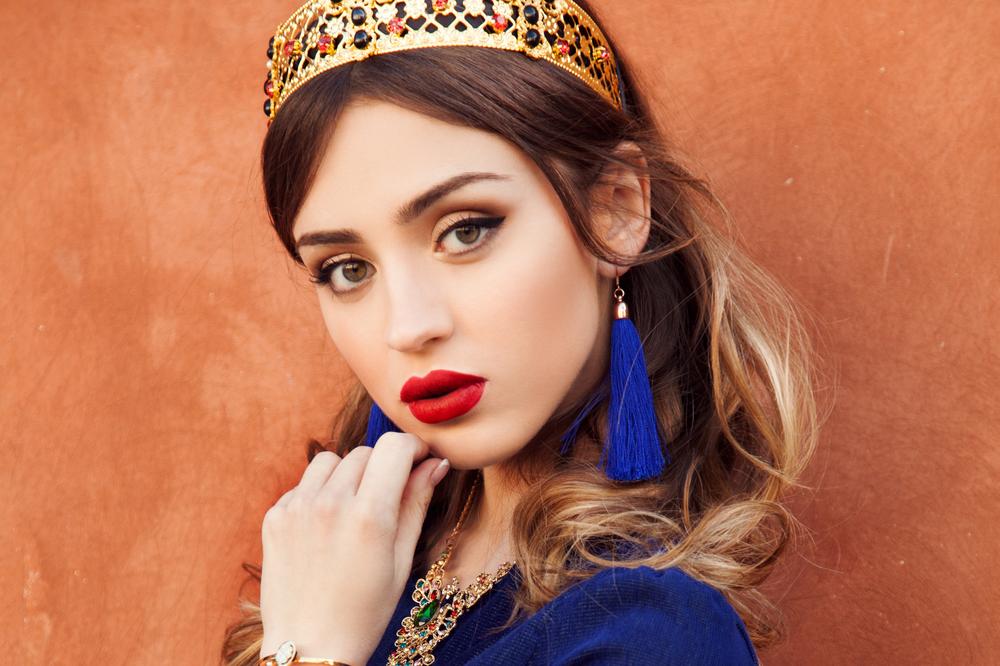 If the runways of 2017 have taught us anything, it's that minimalism is firmly on its way out and the motto for the new season is: go big or go home. Fashion designers around the world decided to feature an array of loud, colorful jewelry in their collections, among them some of the most extravagant earrings we have seen in recent years. Here are the most buzzed about earring trends for the months ahead of us.
Maximalism
Days of wearing simple, understated earrings are long gone – this summer, the fashion world suggests that it's all about massive size, graphic shapes and bold patterns, which draw inspiration from a variety of past eras and trends.
Ear Cuffs
A favorite among celebrities during this year's red carpet season, the ear cuffs are a quick way to give a sartorial vibe to any outfit – especially if you are rocking a side swept hairstyle or a sleek pixie cut.
Asymmetry
This summer is going to be all about asymmetrical or mismatched earrings. Have fun with your look by pairing up a hoop with a chandelier or a stud with a dangle. The beauty of this playful trend is that you can't go wrong!
Mono-Earring
The asymmetrical look doesn't stop there – if you want to go for the full effect, just opt for one earring that will make it count. For example, a shoulder-sweeping piece will be sure to elevate your outfit and give it an avant-garde feel.