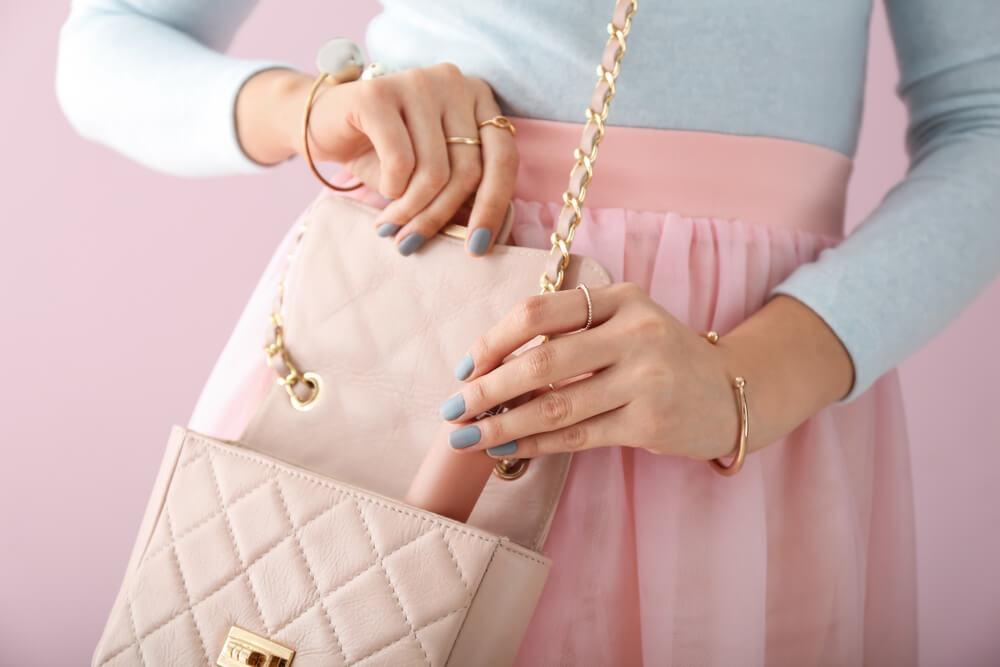 If you own handbags, you know how quickly cluttered it can get. Your earphones get tangled up, loose mints are everywhere, and despite having 100 hairpins and ties, you can't even find one. Thankfully, organizers have come to your rescue. These inserts help keep you organized and allow you to switch bags in a few minutes. Here's our quick guide to show you how you can find the best organizer for your purse collection.
Check the Form of Your Purse
First, assess the structure of your handbag. Is it rigid, or is it soft with a saggy bottom? You should consider this factor because your organizers may also be either flexible or firm.
For those with totes that are of softer textiles, you may opt for a structured insert. It will add more form and shape to your bag. They also won't get lost as easily in the fabric of your purse.
If you're already using a structured piece, look for something softer. Having a firm bag and organizer can make the purse too rigid. It can also be a bit heavier for you to carry as harder inserts tend to be heavier than softer ones.
Measure Your Purses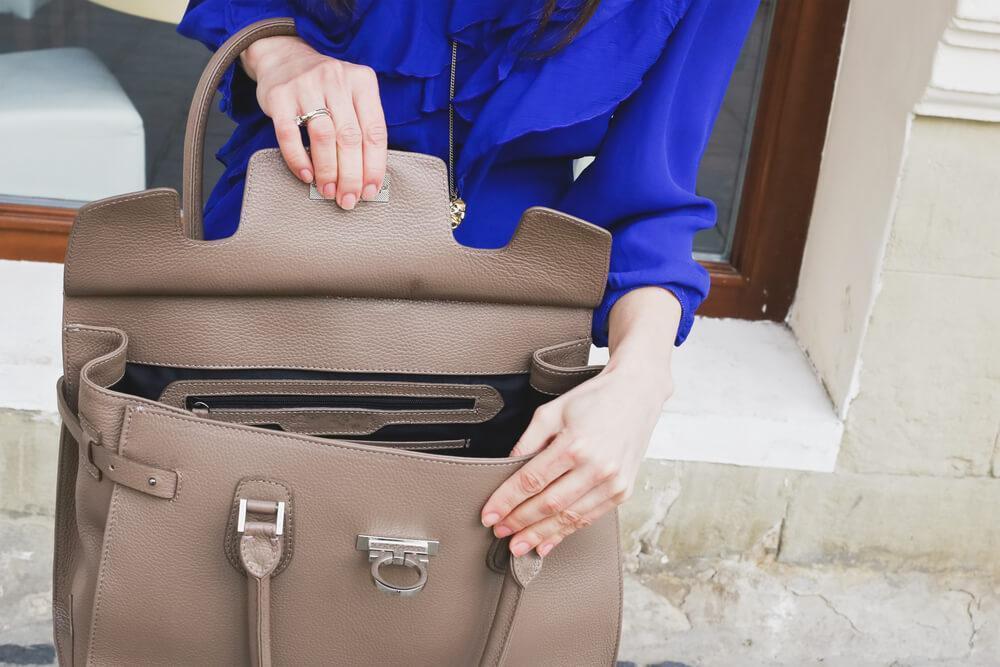 Next, you'll want to measure the bags and purses you have in your closet. The aim is to purchase an organizer you can use for several bags. This way, you can quickly transfer the insert from one to another when you want to use a different purse. So you will ideally search for one that can fit in your clutch and your oversized purse. If you have several bags in different sizes, you can also buy an organizer for specific sizes.
When you take the measurements, ensure that you're checking the inside of your bag and not the outside. You want an organizer that fits inside your tote. Use a measuring tape so you can measure even curved edges.
Record the following:
Length
Width
Height
Also, be sure to note if your purse is oddly-shaped!
A structured rectangular organizer may not work for circular bags. It won't sit as well inside the bag and will likely be too bulky-looking.
Most organizers come in a rectangular shape that's wider than it is tall. But there are also several other styles available. You'll find some brands that sell organizers for totes, which are taller than others and will utilize the long length of the bag.
If you don't feel satisfied with what you can find in the market, some businesses can customize your organizers. These custom-made options may be pricier than the pre-made counterparts. However, you'll at least be sure that you can fit them in your favorite bags!
Look Into its Function
Now, we get to the fun part. After trimming down your choices to those that can sit snugly in your purses, you can assess based on its functions.
The questions you'll have to ask are the following
What sizes do the compartments need to be?
How many pockets will I need?
Do I need any specific compartments?
How heavy is my bag already?
Where will I be using the bag that will be carrying this organizer?
What color matches my bags?
Let's go through these questions one by one.
What Sizes Do the Compartments Need to Be?
Ask yourself what you're looking for in an organizer. Some purse inserts will have multiple, smaller pockets while others will have larger compartments. Think of what you have in your purse. If your tendency is to keep a lot of small items in your carry-on, opt for one with pockets that match their size. If you have bigger, bulkier things, look for an organizer that has larger divisions.
How Many Pockets Will I Need?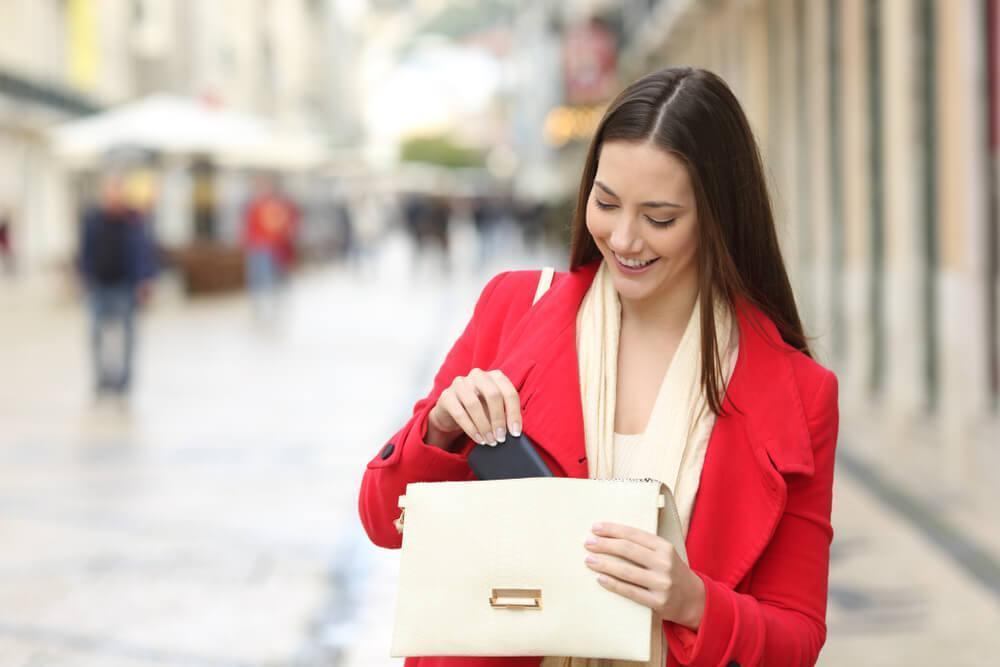 Organizers will also have different numbers of compartments. Simpler ones will come with fewer divisions. Other designs will have several zippered pockets, mesh pouches, and compartments with different sizes where you can store your belongings. Assess what you would need and choose which organizer satisfies those.
Do I Need Any Specific Compartments?
Think about the things you often carry in your bag. Some may want to bring their tablet or laptop. Some want a power bank on-hand at all times.
You can find organizers with a special padded pocket for your gadgets to keep them from getting scratches. Others will have a slot especially for phones or power banks, where you can have a charging cord come out.
How Heavy is My Bag Already?
Even though the organizers are smaller than your purse, they will still add some weight to your carry-on. If you find that your bag is already sizable, you don't want an insert making it even harder to use.
Consider the fabric and materials of your purse organizer. Those with a polyester exterior and plastic zippers tend to be lighter. On the other hand, the more structured ones made of real or vegan leather and metal zippers will weigh more.
Moreover, remember that your purse organizer will also have to support the weight of the items inside it. Thinner materials may not be able to carry heavy things such as tablets or laptops easily.
Where Will I Be Using the Bag That Will Be Carrying This Organizer?
Why does it matter where you'll be going with that purse?
Some organizers may not be suitable for times when you think your bag might get wet. Rain can ruin felt and suede fabrics. Alternatively, some inserts have a water-resistant lining to keep your belongings safe and dry inside.
What Color Matches My Bags?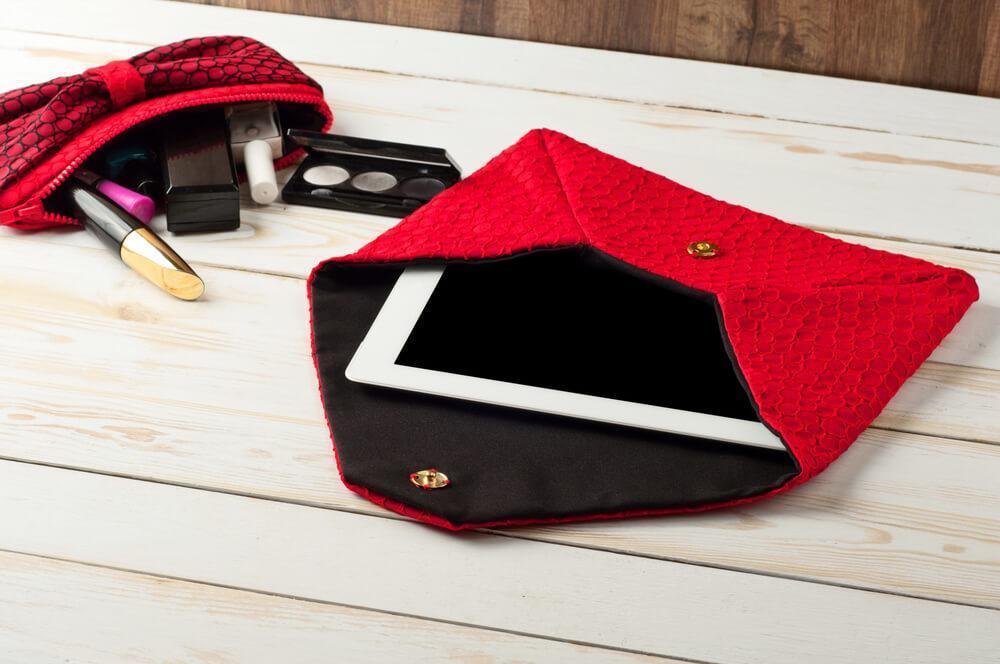 Many organizers in the market come in neutral colors so they can match most purses. However, you may want to keep it more subtle and use a more similar shade to your bags. Keep in mind that you'd want one that you can use throughout all seasons, from winter to fall.
Nonetheless, it's your preference if you'd like your organizer to stand out. It can serve as an accent color to your tote.
The Best Purse Organizers
Now that you have a list of questions to help you choose, let's look at some top-rated organizers.
Jenny Krafts Felt Insert
A common problem when looking for an organizer is finding the right size. For this option, you won't have to worry. The company offers this insert in several sizes. It comes with several compartments for your items.
Another bonus is that they have an array of colors. You won't have to worry about a bright shade peeking out of your black handbag.
If felt isn't your favorite fabric, Jenny Krafts have other organizers that use other materials. You'll find cotton, wool, and other options available.
In.Bag Moroccan Purse Organizer
If you're the type of person who wants or needs a lot of compartments, check this baby out. It contains seven pockets, both big and small, including two on the side.
Its best feature is that it can expand if you need to carry bigger items in your purse. It can also collapse into a smaller organizer for tinier handbags.
Isn't that cool? This insert meets your needs when you're on the go.
Travelon RFID-Blocking Organizer
Even inserts can have smart technology in them now. The Travelon organizer has an RFID-blocking feature if you're worried about your information. You can walk around more comfortably, knowing that readers won't be able to pick up your details.
Hit two birds with one stone—stay organized while avoiding potential identity theft or scams. It also remains functional in keeping your things neat with both zippered and open compartments.
ZTUJO Felt Insert
If you don't want to open several zippers just to get to your things, felt inserts are your best option. This organizer allows you easy access to your belongings the moment you open your purse. It has several pockets for your cards, lip balm, pens, and other items you carry. The ZTUJO insert comes in four different sizes so you can get yourself an organizer in a large size for your totes and a smaller organizer for clutches.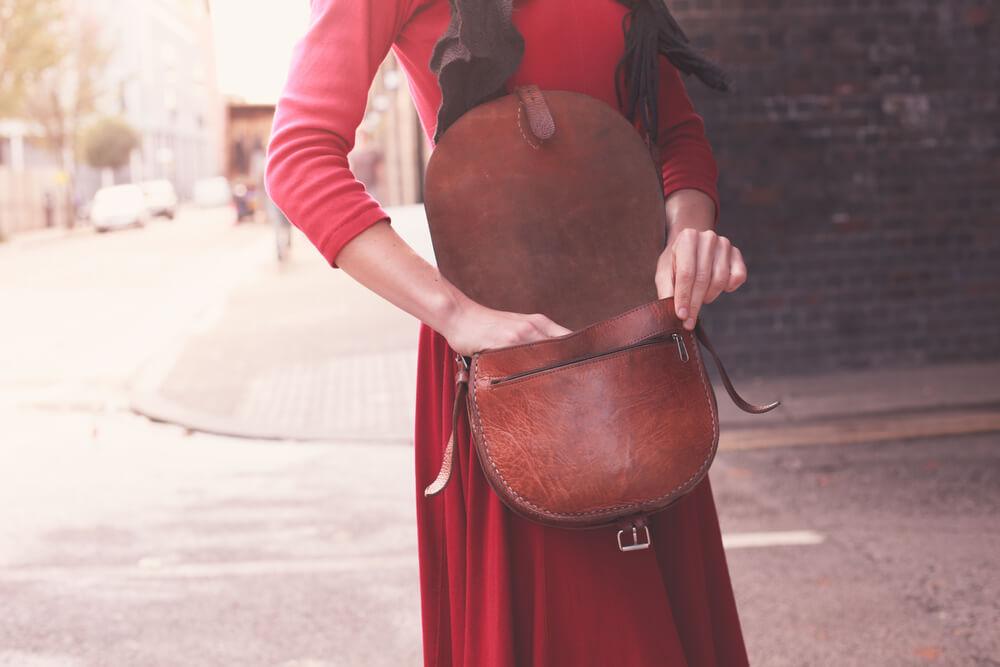 Vercord Purse Organizer
For those who have a lot of small items in their bag, you'll find yourself calling the Vercord purse organizer a godsend. It's durable, and it also comes with several (we mean a lot) of pockets. You have six mesh-lined compartments outside the insert, two in the middle, and two more zippered dividers inside.
Vercord offers this design in 27 different colors and patterns. You'll surely be able to find one that catches your eye or matches your style. Out of all on this list, this organizer is also the most budget-friendly and is water-resistant.
Bridawn Nylon Tote Organizer
If you don't want something open, this insert zips up and adds another security level for your things. It's also waterproof, which makes cleaning quick and easy for you.
It has six pockets on the outside and the same number on the inside. With a total of 12 compartments, the Bridawn nylon tote organizer best fits bags that are a bit larger. If you think this option matches your style and needs, it comes in five colorways.
Foregoer Felt Purse Insert
A feature that stands out for this organizer is the handle it comes with on the top. You don't have to take too much time digging into your long, deep totes anymore. You can simply fish out the insert using the handle and grab the items you need inside.
With the structure of this insert, you can carry both large and small items. Some compartments are big enough to fit a book or baby items for moms on the go. It also comes in bright and neutral colors to match whatever purse you have.
PurseN LittBag Organizer
This organizer is like the "it-girl" of your options. PurseN's LittBag organizer seems to have it all in both style and function. It has enough compartments to keep your things in order. The insert also zips up for added security if you're worried that your things may fall out of your bag.
But here's the best feature: it comes with a small built-in LED light! You won't have to fumble around one-handed while you hold your phone as a flashlight.
On top of all these features, the organizer itself is also stylish. You could even use it on its own as a purse!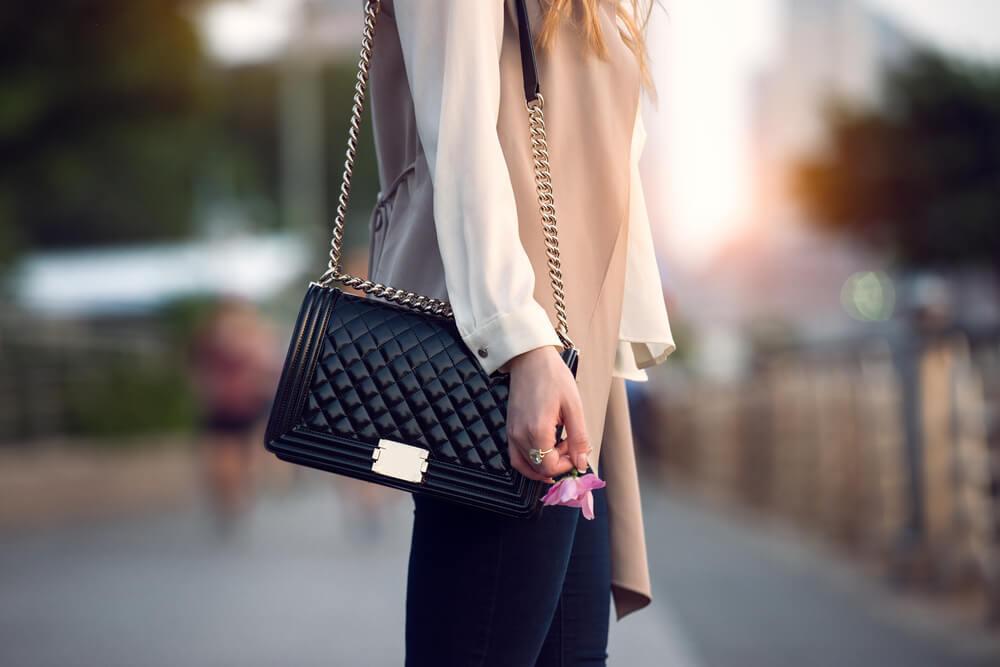 Divide and Conquer Custom Organizers
As they commit to maintaining "organization as a priority," this Etsy shop customizes inserts for your purses. It's the perfect option if you can't seem to find one you like in the market.
In their online shop, you'll see a gallery of pieces they've made for several customers. These organizers come in different shapes, sizes, and colors, or prints.
The owner also gives useful advice on what colors you should and shouldn't get. They can also help you design your organizer based on your personal needs.
Cuyana Tote Organization Insert
For those with bigger bags, Cuyana gives you a large enough option with functional compartments. Its durable design also makes it an excellent choice for those who want an easy-to-clean or wash organizer.
It comes with a clip for keys, so you don't have to dig around blindly to find it when looking for it. And it's one of the few purse organizers we found that has a built-in laptop sleeve. You'll also find a water bottle holder, side pockets, and a large compartment for books. This organizer is perfect for someone who enjoys working in cafes instead of at home.
If you have smaller purses, this Cuyana organizer also has a smaller version.
Summary
When choosing the perfect organizer for your purses, remember to keep function over form. The reason you're getting these inserts is to stay organized. A stylish, fashionable option that doesn't keep your things in place really defeats the purpose of using an organizer. Of course, this doesn't mean you need to have a tawdry-looking organizer. Hundreds of inserts in the market are both functional and pretty. You just have to look around for the best one.
So, what's keeping you? Channel your inner Marie Kondo and organize your life through your purse.